Is the future for identity checks totally digital?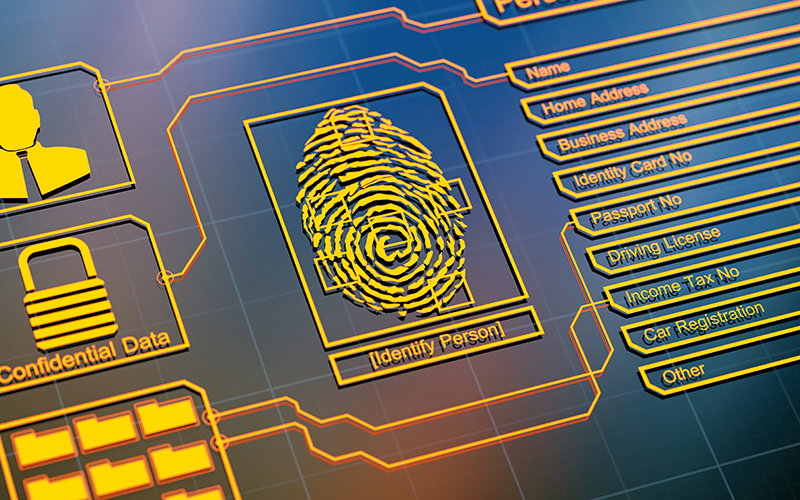 Digital ID checks have been extended in the UK to the end of September, but they're probably going to be here to stay.
A new study by Juniper Research has found that the number of users of digital identity documents globally will exceed 6.5bn by 2026, from 4.2bn in 2022.
Accelerated by the pandemic, this growth of over 50% reflects the growing importance of digital identity checks in sectors such as recruitment and government services. A digital identity document is a digital representation of a physical identity document, such as a passport.
Take the UK, for example, where temporary adjustments to right-to-work checks ending on 30 September this year are expected to become permanent. The temporary measures, introduced in March 2020 because of the Covid-19 pandemic, enabled employers to use identification document validation technology (IDVT) to conduct digital right-to-work checks (see box below, Clarifying Digital Identity Terms).
The study by Juniper Research – 'Digital Identity: Key Opportunities, Regulatory Landscape & Market Forecasts 2022-2026' – found that ease and equality of access are critical factors for the use of digital identity, especially in government services. Digital identity cards, where digital details are loaded onto an identity card, will be used by over 4bn people globally in 2026, from 2.5bn now in 2022, the study predicted.
Research co-author Damla Sat said: "Identity cards have been controversial in some countries due to privacy concerns, but they are a well-established mechanism for digitising identity practices. If third-party access is governed correctly, identity cards can be at the centre of the digital identity market, but they need to be backed by robust processes."
A whitepaper accompanying Juniper's research sets out the digital identity landscape, describing it as having "multiple interwoven elements bridging privacy/security and usability aspects in a digital identity solution".
"Identity is increasingly viewed as an ecosystem rather than an end product… Their success will depend on how different components are integrated in quite possibly an all-in-one solution."
---
Home Office extension
The UK's temporary, pandemic-induced measures were set to end in 2021 but have been extended several times, with campaigners from the recruitment industry and other affected sectors lobbying hard to maintain the digital identity checks.
In a statement, the Home Office said it had received "positive feedback" about enabling the digital identity checks and had deferred the end of the temporary adjustments to ensure employers have "sufficient time to develop commercial relationships with identity service providers, make the necessary changes to their pre-employment checking processes and carry out responsible onboarding of their chosen provider".
The statement went on to say that the extension to the end of September "ensures that the right-to-work scheme continues to operate in a manner which supports employers to implement long-term, post-pandemic working practices".
It also provides opportunity, the statement said, for employers to put measures in place to enable face-to-face document checks if they don't want to adopt digital checks for British and Irish citizens with a valid passport or Irish passport card.
Clarifying digital identity terms
Digital identity document: a digital representation of a physical identity document, such as a passport.
Identity document validation technology (IDVT): Forms of technology operated for the purpose of verifying the identity of a person, whereby a digital copy of a physical document relating to that person is produced for verification of the document's validity, and whether that person is the rightful holder of the document.
Identity service provider (IDSP): a provider of identity verification services using IDVT. An IDSP may be certified to provide identity verification to specific levels of confidence, specified by government standards. IDSPs are sometimes referred to as 'identity providers'. IDSPs act on behalf of the employer, with the employers becoming a 'relying party' in that transaction.
IDVT identity check: this refers to the response generated by an IDSP, using IDVT, when undertaking identity verification with respect to a person.
Source: The UK Home Office
---
As technology companies further develop their IDVT products in the growing market, Juniper predicts that revenue for digital identity vendors will exceed $53bn (£40.6bn) globally in 2026, doubling from $26bn (£20bn) last year. Digital identity revenue includes third-party and civic identity apps, centralised identity schemes, and digital identity verification, and Juniper noted that increased demand for digital onboarding frameworks because of the pandemic "will accelerate the uptake of digital identity services" – as it has in the UK.
Identity cards have been controversial in some countries due to privacy concerns, but they are a well-established mechanism for digitising identity practices
Verified digital identity, where identities are confirmed as genuine using verifiable credentials, represents "the next evolutionary step for digital identity, moving from establishing infrastructure to utilising and verifying identity in practical applications", Juniper said. "To facilitate this, we predict increasing data partnerships between vendors to provide comprehensive, data-diverse identity systems."
Verification spend will exceed $16bn in 2026, from $9bn in 2021, Juniper forecasts. "This reflects that as users migrate to digital channels, the need to verify identity digital also grows," Juniper said. "As fraudsters exploit opportunities, verification capabilities will proliferate to wider industries and use cases than ever before."
A spokesman from Juniper Research told Recruiter: "The UK is an interesting market in digital identity terms – the UK government has recently announced a new digital identity strategy which it is developing, so it is engaging with the area, however,
GOV.UK Verify [a system to access some government services, delivered through certified providers] was a difficult development and there is a natural aversion in the UK to identity cards. Therefore, the UK is lagging behind some other markets, who are further along the identity journey."
Keith Rosser is director – group risk at Reed and director of Reed Screening, who is also chair of the Better Hiring Institute and a leading advocate for use of digital identity checks. Asked what the IDVT landscape is currently looking like in the UK, Rosser told Recruiter: "The accreditation and certification process continues, but the timelines have proven it was the right decision to move the launch date back from 6 April to 30 September, as prior to Easter there were still no certified IDSPs. I was informed directly by the Home Office that our evidential submission was key to moving those dates back.
"In early March the accreditation bodies were announced by UKAS [UK Accreditation Service], who is responsible for certifying the IDSPs. The process of certification has started but as yet, we await the volume of certified suppliers needed for recruiters to go through a proper procurement exercise (and to get best value)."
Rosser went on to say: "Interestingly, the Home Office backed away from mandating the use of certified suppliers and recruitment firms can choose to use uncertified firms, but there are risks associated with that and the same is not true for the DBS who have mandated certified companies.
"The remaining key challenge with the scheme is the one in five work seekers who do not have an in-date British and Irish passport and will have no choice but to use face-to-face means to get a job, significantly reducing the opportunities available to them and causing delays for business. We have supported a Parliamentary briefing on this issue, which is currently with Parliamentarians."
---
Biometrics and ID checks
Biometrics is among the disciplines that will provide a foundation for the identity checks. This will be done through state-of-the-art techniques that rely on traits of living, physical organisms such as iris recognition, retina recognition with blood vessels, hand geometry, finger and arm veins), behavioural traits such as voice and gait recognition, and genetic data (DNA analysis).
---
Image credit | iStock