Sterling collapse threat to flow of migrant workers
Sterling collapse threat to flow of migrant workers
3 March 2017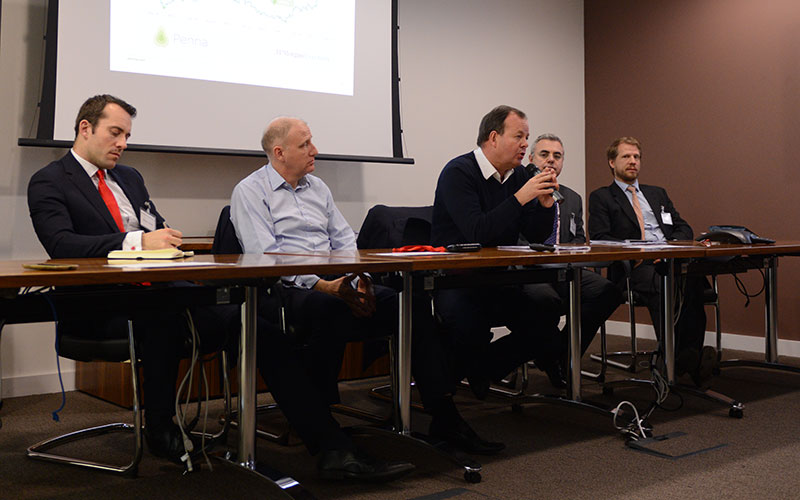 Sectors with a heavy reliance on migrant workers could be hit hard by any further falls in the value of the pound against other currencies, recruiters have heard.
Simon French, chief economist at investment bank Panmure Gordon, told an audience of recruiters at a Recruiter Executive Briefing sponsored by Panmure Gordon in London yesterday that the 15% fall in the value of the pound against the euro since the Brexit vote last June had already weakened the pull of the UK to workers from outside the UK.
"The value in the home country currency of sterling earnings has fallen by 15%, so the pull factor of coming to the UK and earning pounds and repatriating them has diminished by 15%, and you are already seeing anecdotal evidence of migrant diversion into a recovering Eurozone market and away from the UK market," said French.  
He warned that should the value of the pound continue to fall in the lead up to Brexit, as some economists predicted, the attraction of the UK for foreign workers would continue to diminish. French warned that in such a scenario, sectors such as food production, construction, accommodation and hotels, which have the largest heavy reliance on migrant workers, particularly from the EU, would be hit especially hard.
Not only would a fall in sterling make it more difficult to attract the foreign workers they currently rely on, these sectors also had to deal with the apprenticeship levy, auto enrolment and the National Minimum Wage. "That is a heavy headwind for them to deal with," said French.
French said that any collapse in sterling "would be the big driver" for the number of migrants coming to the UK, and not government policy.
Also speaking at the event was Gary Browning, non-executive director, board adviser and coach at people management consultancy Penna, who helped oversee Penna's March 2016 £105.3m sale to recruitment giant Adecco. 
Browning told delegates potential investors won't be fooled by agencies attempting to put "lipstick on a pig" when seeking investment or putting their businesses up for sale.
See below to see what Browning had to say.
Further coverage of Recruiter's executive briefing 'Your Big Pay Day: Lessons from the frontline', sponsored by Panmure Gordon, will appear in April's issue of Recruiter.