CONTRACTS & DEALS: 27 NOVEMBER-1 DECEMBER 2017
CONTRACTS & DEALS: 27 NOVEMBER-1 DECEMBER 2017
29 November 2017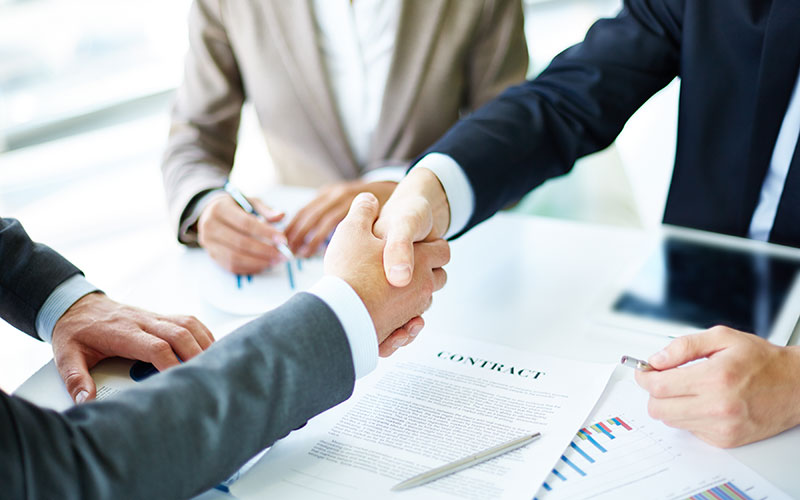 This week's contracts and deals include: Berry Recruitment, Bullhorn, Kingsbridge Contractor Insurance, Peoplenet, Rullion
• Berry Recruitment Group has acquired South-East London-based Joy Recruitment – bringing its number of branches to 36. Founder and owner of Joy Recruitment Andrea Lach, who left Berry Recruitment in 2007, will stay on at the agency.
Joy Recruitment in West Wickham specialises in the construction, white collar, commercial and rec-to-rec sectors.
• Global cloud-based CRM and operations software company Bullhorn has acquired Peoplenet, a provider of cloud-based workforce solutions.
Commenting on the deal, Art Papas, founder and CEO of Bullhorn, said: "We share many of the same customers and approach to customer success, so joining forces with them will be a tremendous complement to our business. We're looking forward to working with them to reach new customers and grow share in the market."
Bullhorn also announced the completion of its own acquisition by Insight Venture Partners.
• A greater focus on compliance by clients is the driver for a partnership between multi-sector specialist recruiter Rullion and contractor insurance company Kingsbridge Contractor Insurance, according to the two organisations.
Rullion's board director Phil Higgins says: "This is an important move for us in making sure we're meeting our clients' needs. We're confident that Kingsbridge's processes support our existing candidate base, offering a long-term solution in protecting our contractors, whilst improving the efficiency of the insurance checking process."
Thomas Wynne, business development director at Kingsbridge, adds: "We are seeing more onerous terms being thrust upon recruiters, with clients asking them to take responsibility for the contractor's actions. This has forced recruiters to educate themselves more thoroughly on the chain of liability, and the risks they face when signing these terms if their contractors are not covered."