APPOINTMENTS: 22-26 JANUARY 2018
APPOINTMENTS: 22-26 JANUARY 2018
22 January 2018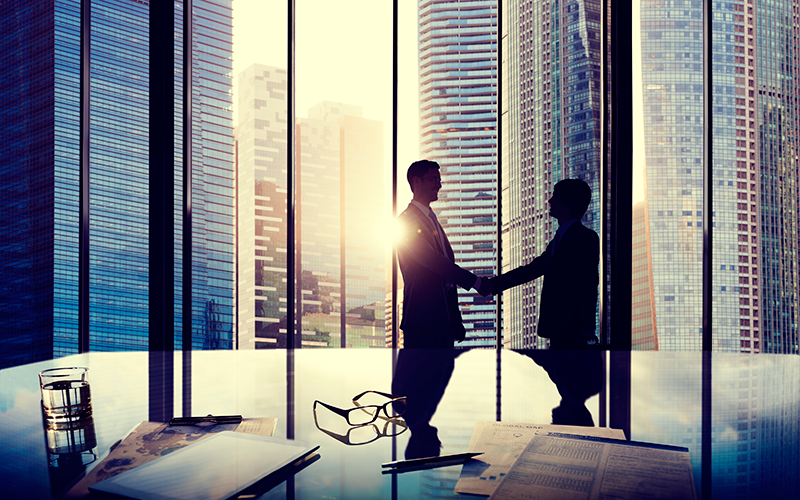 This week's appointments include: AESC, Armstrong Craven, Capita, Clugston Group, Cross Country Healthcare, Eames Consulting Group, Gattaca, HireRight, The RSA Group
• The Association of Executive Search and Leadership Consultants has made several appointments to its AESC Council of Europe and Africa.
Emanuela Aureli, consultant, technology, media & telecommunications and data & analytics practices, at Spencer Stuart and based in London, who will serve as council chair
Martin Schubert, partner, Eric Salmon & Partners and based in Frankfurt, who will serve as council vice chair
Jonathan Morgan, consultant, regulation and government affairs practice, Saxton Bampfylde/Panorama Search and based in London, who will serve as council secretary/treasurer
Ineke Arts, partner, technology, EU association and consulting practices, Hoffman & Associates/IIC Partners and based in Brussels, who will serve throughout 2018 as council chair emeritus.
Meanwhile, new members of the council of Europe and Africa are:
George Abdushelishivi, senior partner, chair, Ward Howell and based in Moscow
Christo Badenhorst, director, Search Partners International/AltoPartners and based in Johannesburg
Joe Coulter, COO & finance director, Coulter Partners and based in London
Niccolo Giunta, managing partner of Eurosearch Consultants Italy and chair of ECI Group and based in Milan
Lydia Goutas, managing partner, Cornerstone International Group and based in Vienna
Albert Hiribarrondo, partner, advisor, executive search & board services, ALSpective/The Global Community for Leaders (TGCL) and based in Paris
Michelle Lally, COO, Sheffield Haworth and based in London
Franco A Parodi, founder, Parodi & Associates and based in Düsseldorf.
• Global talent mapping and pipelining specialist Armstrong Craven welcomes Fallon Gilhooley to its board as a global client partner within its healthcare and life sciences team.
• Capita's group business development director Chris Sellers is stepping down from the business outsourcing provider's board with immediate effect. Sellers will help with the transition of his responsibilities ahead of leaving the company.
• Clugston Group, a privately-owned company with interests in construction, logistics, facilities management and property development, has appointed Liz Fillingham group human resources director.
• US healthcare recruiter Cross Country Healthcare has made a number of new appointments as part of an enhanced operational focus, according to a company statement. These are:
William Burns, previously chief financial officer, who has been appointed to newly created chief operating officer role
Christopher Pizzi, previously corporate controller, who has been appointed senior vice president and chief financial officer
Buffy White, previously senior vice president, recruiting strategy and operations, who has been promoted to president – travel nurse and allied
Marisa Zaharoff, who has been promoted from senior vice president, branch operations to president – branch operations, reflecting the fact the firm's nurse and allied staffing businesses has been split into two divisions with separate leadership.
• Ellen Bedlow joins financial and professional services recruiter Eames Consulting Group's finance and accountancy team in London as a senior consultant after transferring from the recruiter's Singapore office.
• Specialist recruitment solutions group Gattaca has appointed David Findley to the newly created position of executive vice president of its US group.
Findley's focus is on building the US market for Gattaca and growing the team and client base out of the Texas offices. He joins from recruitment giant Randstad Engineering, where he worked as senior vice president, responsible for sales, field operations and learning & development.
• Pre-employment background screening company HireRight welcomes Jill Wickenden as director of sales for EMEA (Europe, Middle East and Africa).
• Life sciences executive search The RSA Group welcomes Emma Whittle as a senior consultant in its interims practice, with an initial focus on the medical devices and diagnostic sector.