Some groups missing out in labour market, says EHRC report
Some groups missing out in labour market, says EHRC report
25 October 2018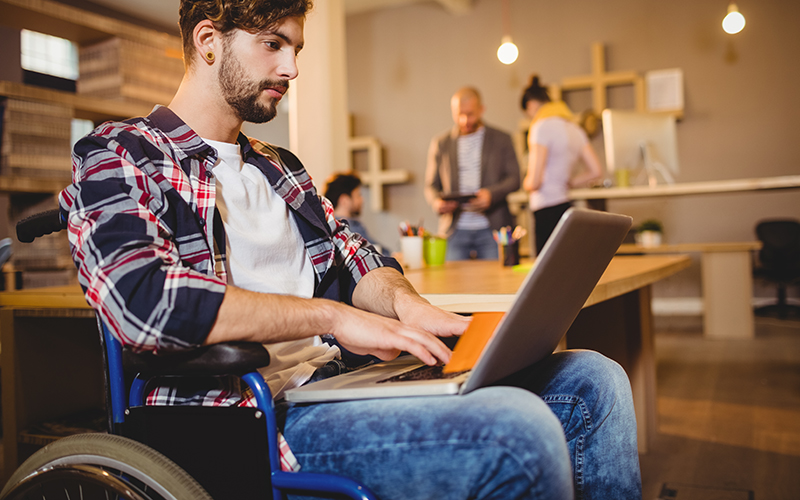 Some groups continue to be disadvantaged when it comes to employment and the labour market according to a report by the Equality and Human Rights Commission, despite overall employment having risen, with six in ten people aged over 16 in employment and unemployment having fallen overall.
The EHRC report, Is Britain Fairer?, found that young people, disabled people, Pakistani and Bangladeshi people, and Muslims have consistently lower employment and higher unemployment rates, and are more likely to be in insecure employment than other groups.
The report found that disabled people's employment rate of 50.7%  is well below that of non-disabled people (81.1%) and they are more likely to be unemployed, in insecure employment, or economically inactive than non-disabled people.
Overall, the report found that in 2016/17, 10.2% of employees and self-employed aged 16 and over in in the UK were in insecure employment (employed either in temporary employment or in agency work) or were in low-paid self-employment (identified by self-employment in caring, leisure and other service occupations, process, plant and machine operative occupations, or elementary occupations, such as cleaners or kitchen and catering assistants).
It found that employment rates vary considerably by type of impairment; the lowest rates are for those with learning difficulties, a speech condition or mental health conditions.
Other findings in the report include:
 
• Pakistani and Bangladeshi people have both particularly low employment rates and high unemployment rates, although their unemployment rates have fallen. They are also more likely than many other ethnic groups to be in insecure employment. The unemployment rates for the mixed/multiple and Black groups have fallen, but remain high.
• Among religion or belief groups, Muslims have the lowest rate of employment and the highest rate of unemployment and insecure employment. 
• People aged 16-24 have much higher unemployment rates than those in all other age groups up to the range 65-74.