Don't hide behind banter in a job ad – it's discrimination, plain and simple
Don't hide behind banter in a job ad – it's discrimination, plain and simple
Graham Simons
28 January 2020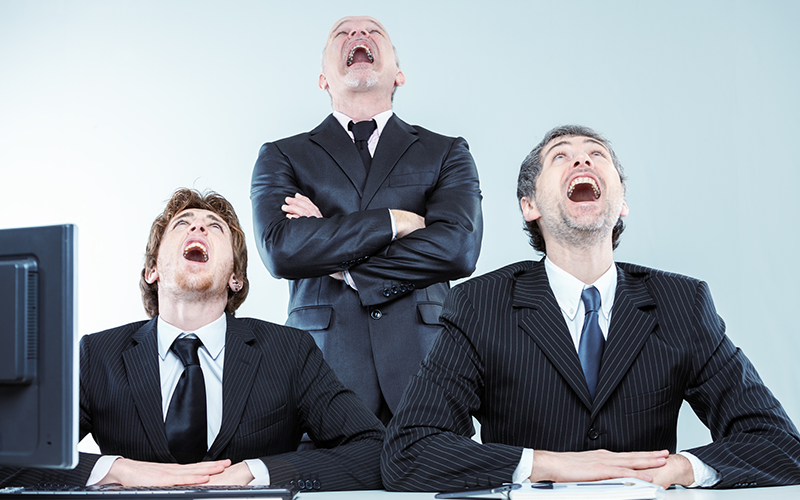 Recruiters have been warned that a 'just joking' defence at tribunal to a job ad that explicitly discriminates against a particular group protected by the Equalities Act won't wash.
The warning follows a case in Australia in which a New South Wales post office published a job ad barring 'entitled' young people from applying.
The Chronicle reports the Warilla Licensed Post Office, located in Shellharbour on the NSW south coast, recently shared a job listing on job site Seek for a retail traineeship.
While the privately-owned and operated post office said it was looking for an 'enthusiastic person' of 'either gender' who has a 'great work ethic' and is 'interested in a customer focused job' for the full-time position, the ad also stated: 'Unfortunately, the successful applicant will not be an over entitled millennial with an inflated sense of entitlement.'
After the ad drew criticism on Twitter, the poster of the ad claimed the additional line to the ad was a "tongue in cheek" comment.
But commenting on the implications of such an ad being posted in the UK, Melanie Stancliffe, partner at law firm Cripps Pemberton Greenish, told Recruiter such a defence would not work at all.
"Once you've caused the offence, turning around saying 'it had no impact or it wasn't intended to impact' makes no difference. The offence is caused and you've committed an act of discrimination.
"There are hundreds and thousands of millennials out there who quite rightly have been put off from applying to that role because they saw it as a blocker, that they wouldn't genuinely be considered on their merit.
"Somebody just taken a blanket approach and said 'don't apply if you're a millennial basically'. That's like saying 'don't apply to us if you are a woman' – how offensive would we find that?
"If recruiters are being passed or seeing job ads like that being drafted by clients, I think the best they can do is go back and suggest that that would not be taken as a joke… The idea that there is banter – tribunals hate the word 'banter'. It doesn't exist. It's either discrimination, treating someone less favourably, or it's not and your intention behind it is absolutely irrelevant."
Stephen Jennings, partner and solicitor, Tozers Solicitors, added it would be a struggle to argue that a specific refence to a 'millennial' isn't aimed at a particular age grouping.
"The effect of such an ad is basically to give any unsuccessful millennial applicant a good chance of being able to claim financial compensation. Even if the employer can show decisions were not actually made due to age, who wants an unnecessary tribunal claim?"
• Comment below on this story. You can also tweet us to tell us your thoughts or share this story with a friend. Our editorial email is recruiter.editorial@redactive.co.uk