Recruitment veterans urge recruiters not to panic
Recruitment veterans urge recruiters not to panic
Graham Simons
23 March 2020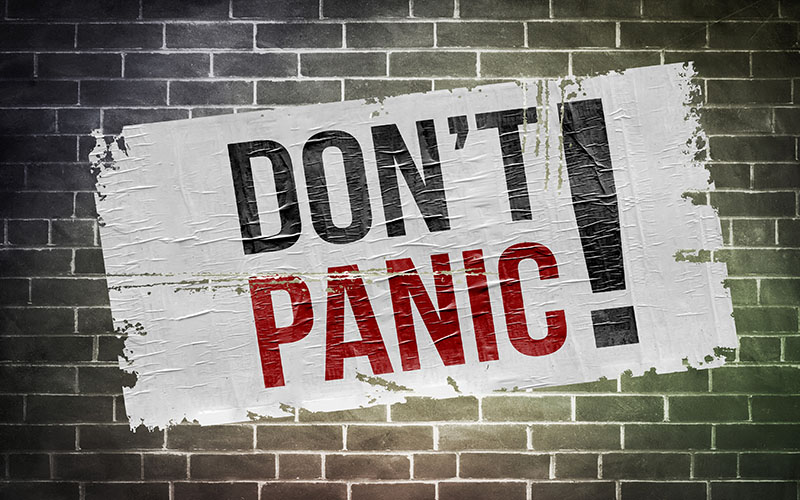 Veteran agency bosses of the great recession have urged recruiters not to panic and resist laying off consultants due to the coronavirus outbreak.
During a week in which hotels, bars, pubs and restaurants were forced to close their doors following a similar move by schools and universities as the death toll from the virus increased, rec-to-recs on LinkedIn have been reporting a surge in the number of recruitment consultants being let go and have been using their LinkedIn accounts to help consultants being laid off.
In the wake of the crisis, Recruiter spoke to agency leaders who emerged from the banking meltdown of 2008.
Albert Ellis, former CEO of Harvey Hash, who led the international recruiter through the financial crisis of 2008/09 right up until earlier this year, told Recruiter panic and fear are not grounds for good decision making.
"The nature of what's going on in the world right now is Darwinian, I would say even apocalyptic. Corporate fitness, agility, leadership, the ability to adapt and the speed with which management responds will be critical in surviving the coming months."
But Ellis adds knee jerk decisions and actions may be seen in retrospect to be unhelpful. "I am not sure but I wouldn't rule out the authorities tying job preservation to financial assistance. This is the opposite of what a lender would do so requires new and creative ways of thinking."
According to Ellis, fear and panic also don't usually allow for data to be gathered and analysed.
"This is important because as we know good consultants may have periods where performance is affected by factors outside their control. If a company loses its top fee-earners it's lost its capacity to trade its way out of the challenge and its brand can be damaged for a long time.
"At Harvey Nash Group we retained our key fee-earners during the downturn in the 2009 financial crisis... This meant our brand got stronger in the tech recruitment market and ultimately led to us taking the number one spot as employer and recruiter of choice in our specialist market. And finally historic KPIs are quite frankly worthless in the current market. New KPIs need to be formulated and agreed."
Consequently Ellis calls on recruiters to think the unthinkable.
"We appear to have been instantly teleported into a Netflix world. Decisions that a week ago seemed more appropriate in a sci-fi drama shouldn't be ruled out. I have recently advised a new graduate to offer (voluntarily) a personal proposal to the employer of reduced pay and hours to accommodate the lower levels of demand releasing time to work productively elsewhere or indeed to be at home and provide family support."
Meanwhile Ian Brooks, director at Gail Kenny Recruitment, an agency which also survived the great recession and operates in one of the hardest hit sectors affected by the coronavirus outbreak (travel and hospitality), told Recruiter agencies should definitely be trying to hang on to their best staff.
"The loyalty and goodwill you get will repay you over again, though I do understand that some businesses will have no choice but to reduce their workforce."
Brooks added that now is not the time for key performance indicators as a means of assessing a consultant's performance.

"I think it's a time for collective responsibility, for thinking about those who are in a worse position than you. Your staff will hopefully want to pick up the phone and talk to their clients, even if it's just to listen and let their clients use them as a sounding board. I would worry if you are having to incentivise these types of behaviour."
Brooks also advised agencies to focus on matters they can affect as they contend with the virus outbreak.
"Be kind and thoughtful towards your staff. Look after your customers, as they will be hurting too. Call them – not to try to get jobs from them – call them to ask how they are, and if you can help in any way. And remember that whilst recruitment is the first to be hit in a downturn, it's also the first to take off when the world reawakens."
James Ballard, managing partner at HR staffing specialist Annapurna, which launched in 2008, told Recruiter the agency's leadership team have tried to stay as close to the news and do as much research as it possibly can to stay informed on the situation.
"From my perspective it's important to wait before making any decision, to analyse the impact on the market and then try to plan from there. A key metric that we are watching is job numbers to be able to then work out how our revenue pipeline will be affected, and also time-to-hire and conversion of interview to placement.
"It's important to try to stay level headed and not make knee jerk reactions as easy as they can sometimes be. Our people make our business what it is, to make instant decisions about making redundancies would affect morale but also impact to make revenue into the future. The hope is that even if the market completely plunges that there will be mechanisms from the government to help us through this crisis. It's important to be agile, and creative and to look for unaffected markets and territories. The other factor is that, hopefully, this is a temporary issue and revenues will return and hopefully rebound upwards as soon as this is over. If we can ride through the next three months then hopefully a strong market then awaits us.

"Having been through the [2008] financial crisis, 9/11 and other recessions, it's important to be patient and also agile. Expect it to be tough but also with the ability to still make revenue, for us metrics on performance have to change, in a 'buyers' market, any job is gold dust and we should be able to fill any job much easier than before because of the availability of more candidates...

"Plan for the worse and you can't then be disappointed. Plan for hibernation mode if a nuclear winter market appears. Nothing is off the table in terms of measures that can be actioned – prorated hours, unpaid leave, sabbaticals, reduced pay. Important measures to protect jobs. Communication within teams is critical; look for ways to retain the fun and social elements as part of remote working."
Looking ahead, Anthony Goodwin, CEO & chairman at Antal International, told Recruiter he strongly believes the UK faces a 'V shaped' economic dip and recovery.
"We must be around for when that happens in two months. I went for a 10km run yesterday and saw a lot of people walking along the river Thames; they were keeping their distance and hope they can continue to do that.
"The right time to set up your own business is NEVER, so why not now? Recruitment will return in force but even more online than ever before.
"To ride this out people have to revert to a two or three day week and maybe even do some voluntary work where appropriate and safe to do so. Let's help the NHS where we can they are the real heroes of this awful situation.
"We are going to run daily Zoom calls to keep everyone in touch with each other across the board."
• Comment below on this story. You can also tweet us to tell us your thoughts or share this story with a friend. Our editorial email is [email protected]