Action needed to avert labour market crisis, says report
Action needed to avert labour market crisis, says report
Colin Cottell
30 June 2020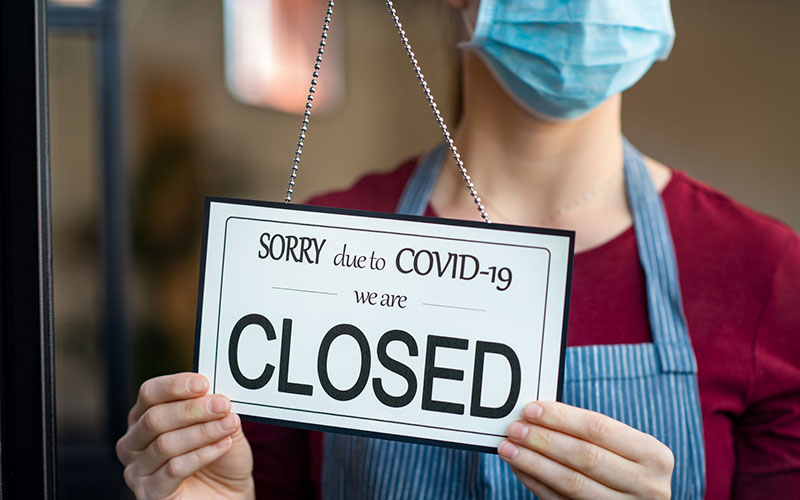 With unemployment widely expected to rise over the coming months as the government furlough scheme is withdrawn, a new report has called on the government to take a two-pronged approach to avert a labour market crisis.
The report by The Resolution Foundation, 'The Full Monty – Facing up to the challenge of the coronavirus labour market crisis' says: "We should not expect a complete V-shaped recovery," and that therefore urgent action is needed, especially in sectors hardest hit by the pandemic, such as hospitality, non-food retail, leisure and tourism. 
According to the report, taking action in these sectors is necessary, both because these sectors have been disproportionately affected by the pandemic, but also because of the impact on young people, who make up a significant proportion of the workforce. The report points out that 18-24-year-olds are twice as likely to be furloughed than those in their 40s. 
During a webinar to launch the report, one of the authors Nye Cominetti summarised the recommendations as follows: "The government's two objectives should be to minimise outflows from the hardest hit sector, and maximise inflows to jobs created in other parts of the economy."
The reports key recommendations are:
Minimise the job outflows Replace the current job retention scheme with a job protection scheme. It argues that providing a wage subsidy for work done, thereby reducing employers' labour costs, is the best way to keep unemployment in hard hit sectors to a minimum. 
Maximise job creation and flows into employment The report highlights social care and retrofitting homes to meet green standards as two areas of the economy where additional jobs could be created quickly, across the country and at scale.
"Spending of around £4bn would create 180,000 new jobs in social care," said Cominetti. To encourage new hiring in these sectors, the starting threshold for employers NIC should be raised to £15k for one year.
More support for the unemployed This should include a doubling of Jobcentre work coaches.
Welcoming the report, Kate Nicholls, CEO of UKHospitality, the trade body for the UK hospitality industry, and one of the speakers during the webinar, said that while just over half of companies in the sector planned to reopen during July, "the recovery is going to be fragile". 
"2021 will be the year of recovery," she continued. "And we need to make sure that we have the jobs retained throughout, which is why this report is so important. And why we do place quite a high emphasis on the need to protect jobs.
"It's not that we are an industry in structural decline – we have every reason to suspect these jobs will come back. The critical thing is can we retain the links for those people who are either going to be employed part time or not be able to return to work so that we don't lose those skills going forward when we hit recovery in April next year; we're anticipating it.
"Unless we have support for the government for that going forward, we are going to see job losses and redundancies in this sector. We need to make sure that we don't lose those life opportunities for young people in particular, and part-time work as well."
• Comment below on this story. Or let us know what you think by emailing us at [email protected] or tweet us to tell us your thoughts or share this story with a friend.