Care sector in recruitment crisis under new immigration changes
Care sector in recruitment crisis under new immigration changes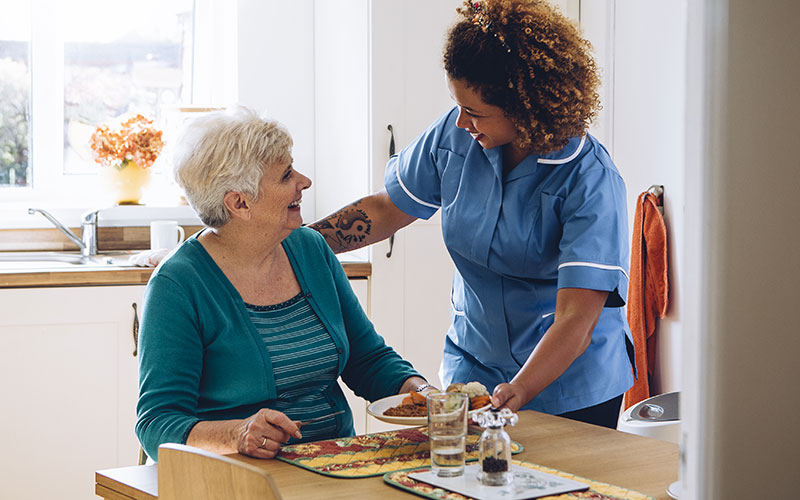 Recruitment for care workers in the UK could become even harder under changes to the UK immigration system that were announced yesterday, it is feared. 
From trade bodies to unions and management consultancies, criticism is being levelled at government for the proposed changes unveiled by home secretary Priti Patel.
The new points-based immigration system and post-Brexit visa rules were aimed to "attract the best and brightest from around the world" – but critics say that the social care sector, small businesses, the agricultural sector and women are among the potential losers when the new regime takes force next year.
In particular, critics have termed the omission of social care workers as outside the post-Brexit fast-track visa system as "a disastrous mistake" and having the potential for "unmitigated disaster" for the sector and care provision, possibly even increasing the risk of spreading coronavirus.
The government has said it hopes Britons would fill the shortfall of around 120,000 workers, amount to 10% of all posts, The Guardian reported. Currently 17% of care jobs are filled by foreign citizens, the newspaper said. However, in London, around 38% of care workers are non-British.
UNISON assistant general secretary Christina McAnea said: "Social care was in crisis long before the pandemic. Refusing to include care workers in the new NHS visa is a disastrous mistake that will make existing problems spiral. The sector is desperately short of staff and heavily reliant on the skills of overseas workers. Recruitment will now become even harder."
UNISON represents 1.3m members in public services such as education, local government, the NHS, police service and energy.
Quoting Professor Martin Green, CEO of Care England, the newspaper said the decision had the potential "to destabilise the sector even further with potentially disastrous consequences", given a pandemic in which 20,000 people died in UK care homes.
The changes also will be very painful for smaller firms at a time of unexpected economic challenges," said Seema Farazi, EY partner for global immigration. The pressure points will be around the costs, as UK firms can currently hire EU nationals without incurring any direct cost but will have to pay over £9k for a five-year skilled worker visa from next January, Farazi warned. 
Roles affected under the changes include those of support functions, bank cashiers, customer services advisers, HR administrators and call centre staff, Farazi said, adding: "It is women in particular who will be impacted."
Neil Carberry, CEO of the Recruitment & Employment Confederation (REC), questioned why such "a huge shake-up of the rules" could be delivered effectively on the tight timetable posed by Brexit. 
"Firms will worry about whether the new system is flexible enough to meet future demand," Carberry said. "Businesses need an immigration system they can navigate easily… For government to pass the test being 'open for business' we need deeds, not words in these key areas" such as pandemic recovery, IR35 tax changes and Brexit preparations.
The Association of Professional Staffing Companies' legal counsel Tania Bowers was critical of what she called the post-Brexit scuppering of some of the government's most important infrastructure plans "as neither recruitment firms nor umbrella companies can be sponsoring organisations".
She also said: "We need to have an immigration system that recognises that the UK's ability to attract world-class brands to set up business here and to negotiated advantages trade deals after Brexit transition. This pivots on access to skills and a flexible workforce."
• Comment below on this story. Or let us know what you think by emailing us at [email protected] or tweet us to tell us your thoughts or share this story with a friend.