Free courses for adults without A-levels to upskill population
Free courses for adults without A-levels to upskill population
DeeDee Doke
29 September 2020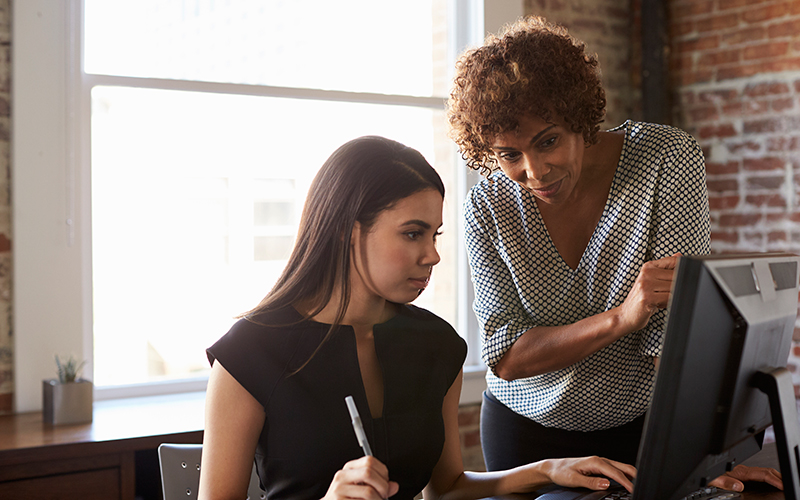 Full funding for college courses offering "skills valued by employers" will be made available from next April to adults without an A-level or equivalent qualification, the government is to announce today, according to national news sources.
Also, small and medium-sized businesses will be offered financial incentives to take on apprentices, particularly in construction and creative industries, and £8m will be spent on digital skills boot camps in West Yorkshire, South-West England, Derbyshire and Nottinghamshire, expanding on pilots in Greater Manchester and the West Midlands. A free online skills toolkit designed to help people train in digital and numeracy skills was launched earlier this year, and will expand to include 62 additional courses.
The government decision to "transform the foundations of the skills system so that everyone has the chance to train and retrain" comes as concerns rise that unemployment is set to grow significantly. The Office for Budget Responsibility (OBR) has said the unemployment rate could peak at between 9.7% to 13.2% in the next few years. The most recent rate, recorded for May to July, is 4.1%.
The offer of courses to adults without an A-level will be paid for from England's National Skills Fund. The Conservatives promised to boost the fund by £2.5bn during last year's general election.
Asked to comment on the new wave of training opportunities and incentives, Neil Carberry, CEO of the Recruitment & Employment Confederation (REC), said: "It's right that the government takes action on skills. Avoiding a damaging unemployment crisis will depend on people who have lost jobs transitioning into new roles that are in demand. Today's announcement will go some way towards that. But more must be done. 
"Looking at how apprenticeships can be done differently is overdue but the right move now. However, more flexibility to use the levy for shorter courses is still needed to allow the recruitment industry to help temporary workers on their books train and progress in their roles. Allowing temp workers to gain forklift truck licences and to provide additional health & safety training for social care workers, for example, is what employers and workers need. For many, this quick and practical training is better than a two-year apprenticeship. Our data shows that temporary workers are being relied on by employers to build back right now so tailored help in that area is common sense. Time is of the essence."
• Comment below on this story. Or let us know what you think by emailing us at [email protected] or tweet us to tell us your thoughts or share this story with a friend.