NEW TO THE MARKET: 26-30 OCTOBER 2020
NEW TO THE MARKET: 26-30 OCTOBER 2020
27 October 2020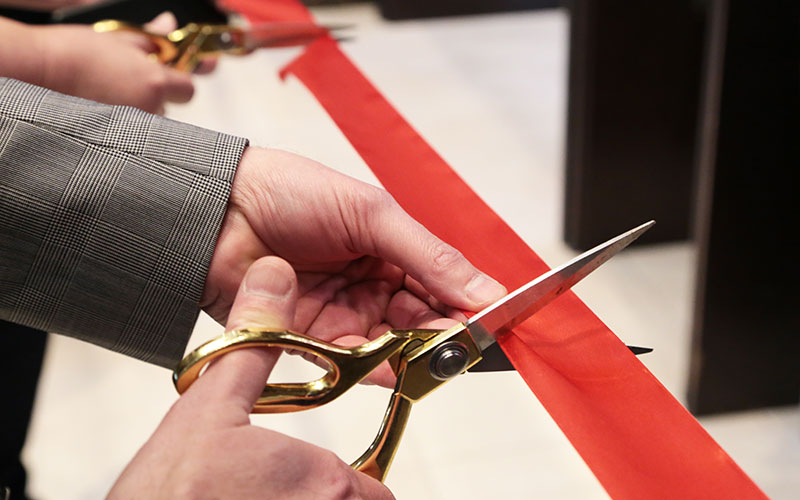 This week's new launches include: Citi London, Daniel Owen, Evie, Meeow, Octopaye, Quanta
• Financial services specialist Citi London has launched its career starter programme. The London Apprenticeship Programme is designed to grow the skills of the future and kick-start careers in financial services. The 13 apprentices, who will start on 9 November, have not been to university but will benefit from a structured and in-depth induction, designed to help them transition in to a corporate environment. Alongside a full-time role they will be completing a tailored programme of professional development and learning delivered over 18 months, in partnership with national charity Career Ready.
• Staffing business for the built environment Daniel Owen has opened and expanded a network of Northern offices. The original hub in Newcastle has quickly outgrown within a year of opening, and has expanded into larger and more prestigious offices in the city. Joining this Northern Hub, two fully staffed offices have been set up in Leeds and Glasgow to regionally provide site staff across their respective locations. 
The announcement joins news of other expansions within Daniel Owen, with the Bristol office expanding into larger office space, as well as the opening of a new Swindon Hub a month ago.
• Evie, an AI assistant for recruiters, has been selected to help manage post-Covid-19 hiring for Siemens Mobility. The announcement follows a six month-pilot programme, with Evie engineers working with the Siemens team to refine the assistant. Founded by former engineers and executives from Stanford, MIT and Yahoo!, according to the company, Evie automates every step of interview scheduling, saving talent acquisition (TA) teams time.
• A 20-year-old influencer is hosting free online networking sessions for young people to aid their career progression by raising their confidence and increasing opportunities for personal growth. Alexa Wilkinson, a Leeds-based lifestyle and beauty influencer, has teamed up with online virtual networking firm Meeow to host 'Late Nights with Lex' for youngsters every Thursday between 7-8pm.
Through the Meeow online networking platform, Wilkinson will host live sessions, inviting three people at a time to join her to talk about career progression, career options, life skills, confidence and life in general.
"As an influencer with a young following," Wilkinson explains, "I'm very in tune with how young people are feeling and often get messages looking for support and advice. The pandemic has increased this demand and it was breaking my heart to see so many young people feeling fearful of the future.
"In my eyes, there's not enough emphasis on networking at school and so when it's time to leave and enter the big wide world, young people don't realise its power. If they are aware of networking, they often feel scared and unsure of how to network, which puts them off trying it."
• New cloud-based, payroll software Octopaye has launched this week. It is an intelligent, secure and scalable payroll software that does the legwork for recruiters, their clients and their temporary or contract workforce.
Octopaye is an extension of the Recruit Payroll brand and software, according to the company, and is an ideal solution beyond recruitment for large accountancy practices and franchise networks. The software received HMRC approval in 2019 and is fully compliant with UK legislation.
• Quanta, part of QCS Staffing, a life sciences, renewable energy and ICT & data centre recruitment specialist, is expanding by opening offices in the Republic of Ireland and the US. Its US base is on the East Coast in Boston, which has a particularly strong pharmaceutical and biopharmaceutical market. Quanta is already well known in the Irish pharmaceutical and biopharmaceutical industries, and so a Dublin office is the obvious choice.