Industry calls for health & safety clarity over Freedom Day
Industry calls for health & safety clarity over Freedom Day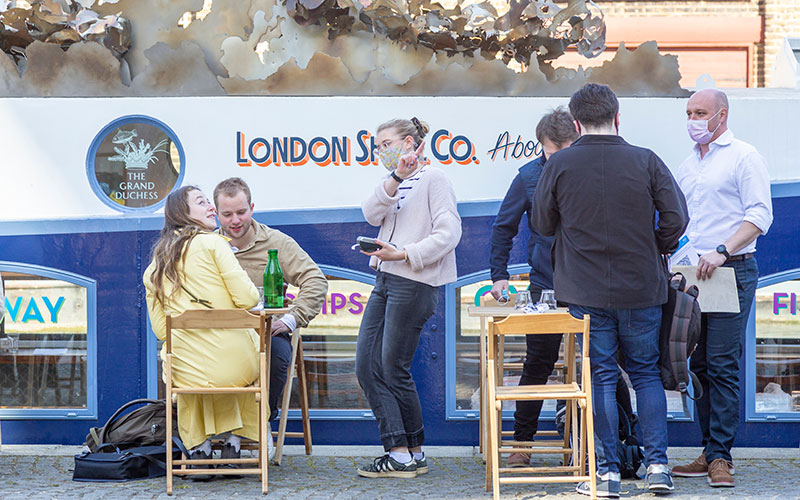 Recruitment's trade bodies have called for clarity from government on health & safety compliance measures as the so-called Freedom Day in England (unlocking final pandemic restrictions) approaches next Monday [19 July 2021].
"As employers, the remaining risk of the [Covid-19] virus is on all our minds," said Neil Carberry, CEO of the Recruitment & Employment Confederation (REC). "Companies need clarity from government on how to remain compliant with health & safety law during this final stage of unlocking, so that they can keep their staff and customers safe as they re-open."
But differences in workplace environments and health & safety criteria could pose changing threats to contractors and temporary workers, calling for particular attention to their needs, argued Tania Bowers, legal counsel and head of public policy for the Association of Professional Staffing Companies (APSCo).
"There needs to be clarity as to where the responsibility for ensuring the safety of this segment of the workforce lies – whether that's the need to track movements across locations, have a negative PCR [polymerase chain reaction] test submitted on arrival for the job or even clear guidance surrounding who is responsible for the individual and their pay, should they be required to self-isolate," Bowers said. 
Bowers noted that while government is relying upon employers to make decisions that are best for their staff, "it will create an environment whereby multiple workforces will be privy to varying health & safety criteria… If this is the case, staffing companies will face a struggle to respond to the different requirements of individual clients… for agency and atypical workers".
Staffing companies could then find themselves being "unnecessarily burdened with a variety of safety requirements without clear guidance or overarching rationale", Bowers said.
While it is understood that "a need and desire" to get the UK back on its feet, Bowers went on to say, "there needs to be the acceptance that the world of work has changed, and it needs new, more robust regulation and guidance that protects the right workers in the right way, which includes clear safety guidance for the engagement of agency and atypical workers".
• Comment below on this story. Or let us know what you think by emailing us at [email protected] or tweet us to tell us your thoughts or share this story with a friend.