New client opportunities slowing
Belinda Johnson
17 October 2019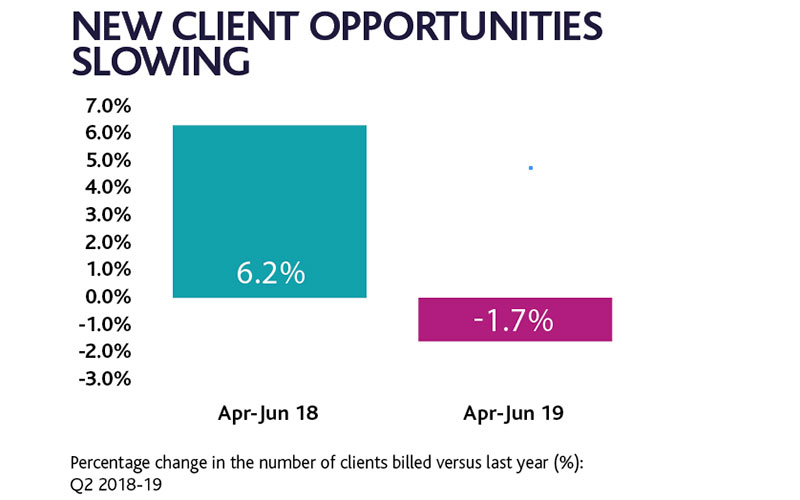 Recruitment Industry Benchmark's new Index.
The average recruiter in the RIB Index billed 1.7% fewer clients in Q2 2019 compared to the previous year. This contrasts with the situation last year when 6.2% more clients were billed in Q2 2018 compared to the year before.
The change, in the year to Q2 2019, was driven by a tail-off in recruiters' success in signing up new clients. In April-June 2019, a quarter (24.9%) of the average recruiter's clients were new. This compared to 38.1% of customers being new accounts a year earlier. As such, recruiters are having to focus more on servicing existing clients as a means of driving their business, as the opportunity to capitalise on fresh opportunities has dwindled.
Belinda Johnson runs employment research consultancy, Worklab, and is Associate Knowledge & Insight Director of Recruitment Industry Benchmarking (RIB). The RIB Index provides bespoke confidential reports on industry benchmarks and trends. See www.ribindex.com; [email protected]: 020 8544 9807. The RIB is a strategic partner of the REC.