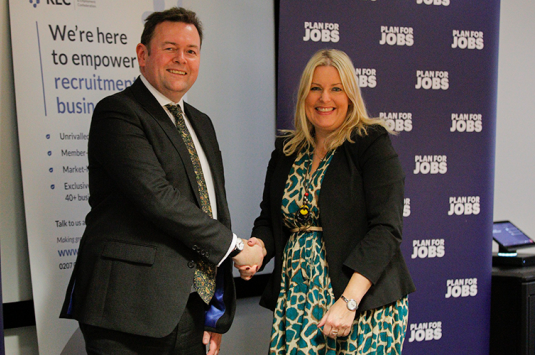 The big story
An agreement between the Recruitment & Employment Confederation (REC) and the Department for Work & Pensions (DWP) was further strengthened this week.
Knowledge
Video is a game changer in the world of work. So why waste time with written CVs when a 60-second film says so much more
Use AI wisely in tackling mental health in the office.
As this year's recipient of the Recruiter Awards 'Agency Recruitment Leader of the Year'
As CEO and founder of the £100m contingent resourcing company Momenta, supporting financial servi
Events
Recognising Excellence in Recruitment Marketing and Talent Management
Venue:
The Brewery, London
You will probably have heard the rumours that organic free candidate traffic for recruitments is probably going to be a thing of the past.
The Recruiter Awards are the most widely recognised and celebrated Awards in the industry. The Awards are featured in Recruiter magazine and promoted across a range of other media including Twitter, the Awards website, and much more.
Book now:
September 23, 2021
Venue:
JW Mariott Grosvenor House London