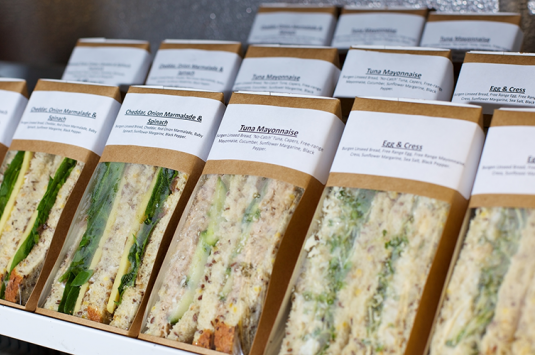 The big story
The use of agency workers at a pre-packed sandwich factory in Northampton is threatening to ignite a staff walk-out, according to the BBC.
Knowledge
Employees that are engaged and empowered are also the most productive people, says Sally Bailey.
Welcome to our first episode of Recruiter Reveals All!
The countdown to compliance has started, and there's no turning back: the wildly unpopular Off-Payroll Rules for medium-and-large companies go into force in April 2021. In this half-hour podcast, Recruiter's first, subject matter expert Dave Chaplin of IR35 Shield tells all to Recruiter magazine Editor DeeDee Doke about the ins and outs of what changes businesses need to make and the administrative potholes to watch out for before the deadline.
REC
We live in a world of new realities.
As far as career coaching goes, it might sound like a standard piece of advice: "If you don't kno
Every recruitment company likes to think it stands out from the crowd, that it does things differ
Events
Recognising Excellence in Recruitment Marketing and Talent Management
27 May, 2020:
March 31, 2020
Venue:
The Brewery, London
You will probably have heard the rumours that organic free candidate traffic for recruitments is probably going to be a thing of the past.
Established in 2002, the Recruiter Awards gala is the UK's largest event for the entire recruitment community recognising outstanding achievements by agencies and in-house recruiters. Achievements in recruitment marketing and technology also are spotlighted on the night.
Venue:
JW Mariott Grosvenor House London