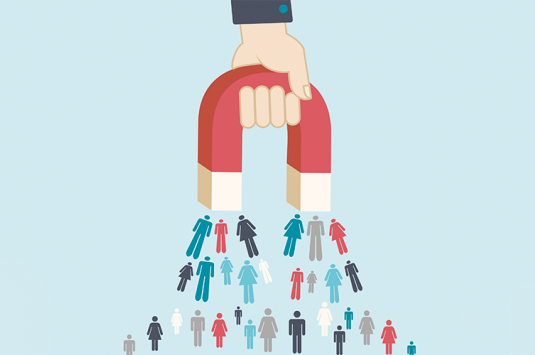 The big story
Winning new clients tops the list of priorities for a staggering 81% of recruitment agencies in 2021, according to the results of a recent survey of recruiters.
Knowledge
The days of designing websites specifically for mobile are over. Meanwhile, the days of recognising the consumption of information on the move are here, with a new heightened level of importance. A forthcoming Google algorithm change will rank websites on the performance of their mobile search. And what Google wants, Google gets.
I am immensely proud of my team's achievements over the past 12 months – what a year it's been!
As this year's recipient of the Recruiter Awards 'Agency Recruitment Leader of the Year'
As CEO and founder of the £100m contingent resourcing company Momenta, supporting financial servi
Events
Recognising Excellence in Recruitment Marketing and Talent Management
27 May, 2020:
March 31, 2020
Venue:
The Brewery, London
You will probably have heard the rumours that organic free candidate traffic for recruitments is probably going to be a thing of the past.
The Recruiter Awards are the most widely recognised and celebrated Awards in the industry. The Awards are featured in Recruiter magazine and promoted across a range of other media including Twitter, the Awards website, and much more.
Enter now:
January 29, 2021
Venue:
JW Mariott Grosvenor House London