How to develop and boost your charisma
Kevin Murray
7 March 2020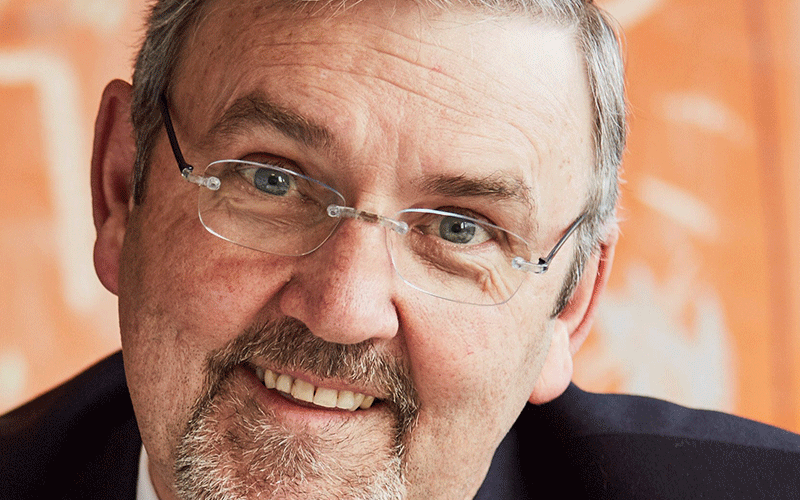 Managers today need charisma more than ever, says Kevin Murray.
It doesn't matter how many people a manager has to lead – whether it is a small team to a large organisation – their charisma will have a huge influence on the results they deliver.
Recruiters need to be on the lookout for a new kind a leader for this new age of rapid change, as the technology revolution forces us to rethink the role of humans in the workplace. 
Employees at every level in companies will have to become more adept at change, and that means being willing to learn, and relearn, and discover and learn over and over again, as the world keeps evolving around them. Leaders will need to have the right skills to enable and encourage this change. They will need to promote creativity and innovation at a pace never achieved before. 
This technology revolution is going to force us to fundamentally rethink the role of humans in the workplace and enable them to move into a territory that robots can't occupy – creativity. This is where humans will focus – creating new value – given that robots will take the drudgery out of daily work and give them the tools and space to be more creative. 
First and foremost, this requires managers to design and implement actions aimed at boosting their team's motivation and engagement. Managers must have the skills to handle this pace of change, especially when they may have to lead people who don't work in the same office or the same country or even necessarily on the same day. At a time when they will be facing unprecedented pressure to perform, to become simultaneously more cost-effective and more innovative, while dealing with huge levels of uncertainty and complexity, managers will have to put themselves between the chaos of change and their people. 
To do so effectively will require managers to ensure they are skilled in the five key traits of charisma.
In my research for my new book Charismatic Leadership, I have found that there are many kinds of charisma, many different definitions of charisma, and many different ways that each of us can display charisma. And that's part of the problem. For many of us, charisma seems somehow unattainable – gifted to a few lucky people who have it naturally in abundance. 
Not so. I believe charisma lies within all of us – and all we need to do to be more charismatic and influential is to understand and learn the skills that will make us far more inspiring.
My research says that charismatic people have five traits that make them charismatic. 
They are:
authenticity
personal power 
warmth
drive
persuasiveness. 
Recruitment specialists should be looking for managers with a combination of these traits:
Managers with authentic personalities – because they will be able to build the levels of trust that are essential to good teamwork and collaboration. Without teamwork and collaboration, there can be little innovation. Without innovation, companies will quickly fall behind their competitors. 
Managers with the right personal power – who can infuse their teams with positivity and confidence and will be oriented to action. They will be problem-solvers able to call on the diverse skills and viewpoints of their team members to create the best solutions. 
Managers with an affective presence – who will be able to create a sense of worth and belonging, at a time of huge uncertainty. Most importantly they will also be able to make employees feel safe at a time of enormous disruption. Having a sense of worth, as we have seen, is one of the most important needs of employees and drives high levels of discretionary effort. 
Managers who are able to convey a compelling purpose and connect their teams to it – people who will keep their employees relentlessly focused on customers, and thus focused on rapid and continuous improvement. 
Managers with the charismatic skill of persuasiveness – who will connect people to the cause and their communication skills will enable the conversations that will drive new ideas and keep essential relationships in good order. 
These soft skills of charisma will determine a manager's success in business, more so than the technical skills that probably got them into a leadership position in the first place. (Research conducted with Fortune 500 CEOs by the Stanford Research Institute International and the Carnegie Melon Foundation found that 75% of long-term job success depends on people skills, while only 25% on technical knowledge.) 
In an era of unprecedented disruption and change, we've never needed charismatic leaders more.
• Kevin Murray is a speaker and author of Charismatic Leadership – the skills you can learn to motivate high performance in others.