Insight: The future of work is skills-driven
Alison Ettridge
25 January 2021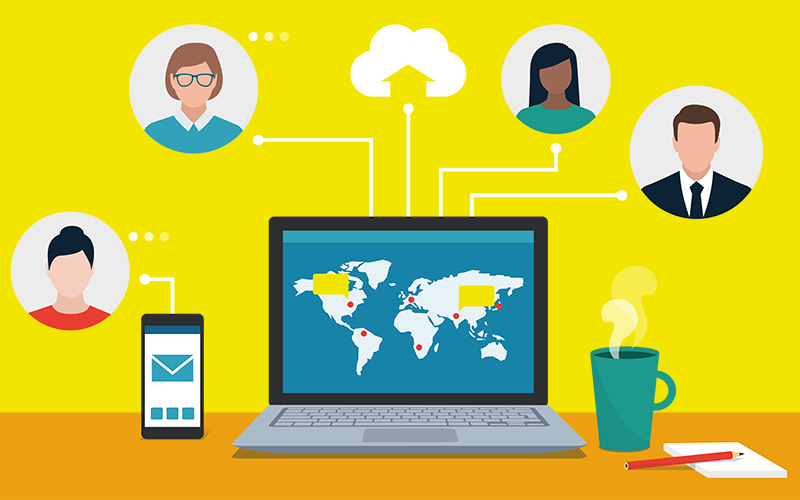 The disruption of 2020 has demonstrated that the future of work will be skills-driven. Instead of looking for a person in a place to do a role, let's look through the lens of the work that needs to be done and how to best meet that need
Talent risk was the number one risk to business growth named by CEOs in 2020. It now surpasses even climate change, environmental risk and cyber security as a concern. Although we're still experiencing mass disruption, the global pandemic has helped us to think differently about how we might manage talent risk in the future.
For organisations that have switched to remote working the talent pool is suddenly global. For those who are going through rapid transformation, upskilling and reskilling employees has become a priority. Reinventing ourselves through learning new skills will be an ongoing part of working life for all of us. Research from The Confederation of British Industry (CBI) shows that nine in 10 of us must learn new skills, meaning that lifelong learning is something that we need to embrace both personally and as managers.
Looking through a skills lens not at a job description
What new skills do we need to cultivate in our workforces? New technology and the changing nature of our economy are driving a change in the demand for skills. Automation and AI are leading others to become obsolete. The skills our economy needs to grow over the next decade according to the CBI are:  
basic digital skills  
critical thinking and information processing skills  
leadership and management  
interpersonal and advanced communication skills  
STEM knowledge.
So, rather than being specific job roles or titles, we begin to look at where we need to develop the workforce through a skills lens. However, most organisations are still using job titles and job descriptions to describe what they want. Which may mean they can't find what they're looking for in the new ecosystem of work.
In the new ecosystem of work, businesses need to be global as well as local, remote as well as physical. In a skill-driven market they'll need to base their people strategy on skills supply and demand – rather than on people or jobs in a location. If we don't have a full understanding of skills, we are making our organisations less resilient, more vulnerable and open to recruitment challenges. Plus, we might be overlooking or discarding people who have the skill we need but we can't untangle it from the rest of their current role.
There's a major hurdle here. The way skills are described by employers and candidates across markets and industries vary massively so that it's often impossible to navigate through the information to find the skill we're looking for. These skills are bundled up into job descriptions and person specifications meaning it's hard for recruiters to decouple an individual from the work being done.
The way we look for skills which are buried in profiles, as described by individuals all over the world, also makes it difficult to get a really clear picture of the skills supply chain. The skills supply chain looks at skills supply and demand to help companies plan for the future.
Same name different skill set
As an example, take 'financial analysis'. People with this skill in London are typically traders and investment bankers. People with this skill in the UK but outside London are more likely to be accountants. Same skill but the nature of the company, the industry, the job being done and the location mean it's not like for like.
Likewise, what is the difference between sourcing and sourcing? It depends on the job you do, who you do it for and where you do it. Easy, right? Well, no. Sourcing in the world of talent acquisition is about identifying sources of talent to engage and build a relationship with, with a view to hiring them. Sourcing in the world of procurement is about sourcing and then using suppliers to gather all the materials you need for your products, services, and indirect costs.
Are they the same skill? In short – no. Are they cross-transferable – maybe? You have to consider the skill, the job title, the function, the make-up of the surrounding industries and companies and then language differences to get a really good understanding of the skill set.
Decoupling people from the job
In a future in which skills will be decoupled from the person doing a job, it's essential that we understand the work that needs to be done and the skills required to carry it out – without bundling it up into a traditional job profile. This is a discussion we've been having long before Covid-19. But the global pandemic has accelerated that conversation and the need for businesses to understand skills supply and demand.
Creating a skills taxonomy is one tactic many companies have tried in order to look through a skills lens. However, many of these still fall short. Many are based on job vacancy data, which is looking at skills demand and not supply. Some include categories on education data, which is looking at what's being learnt, not what employers need, and plenty have a bias towards blue collar occupations and lower-level hard skills which are easier to quantify. In the fast-moving world that we live in, a skills taxonomy needs to be updated frequently and built to include soft skills and transferable skills which we know are now highly valued.
Cultivating a renewable workforce
Having a solid understanding of the skills you have internally, and what's available externally, is the foundation of building a renewable workforce in which employees are reskilled and upskilled according to organisational needs. Other nice and specialist skills can be sourced through flexible and hybrid resourcing models that bring the right skills into the business as and when they're needed. Employees should be treated by organisations as 'renewable resources in which they invest'.
The UK's recovery will be driven by people – but we need to equip them well. To reskill and upskill employees, we need to view the whole picture through a skills lens. We need to join the dots between business and people strategy, and skills development. 
---
Key takeaways
New skills development is rapid. Keeping an eye on new skills and new terminology for describing them is a challenge. Having access to some form of external data based on demand for skills will ensure you can stay up to date with the latest trends.
There is no doubt that we will need to upskill and reskill people as a normal part of their career development. A quarter of our skills become obsolete every year so acquiring new skills based on organisational need should become part of talent management and workforce planning.
If you're working on or within an organisation-wide skills taxonomy, be thoughtful about the criteria on which you're basing it. Using job vacancy or education data doesn't give a future focused or demand-based view of skills.
Decoupling people from roles brings a new lens to talent planning. In the new world of work where the talent pool is bigger and more diverse, break down the role and consider what needs to be done rather than who and where a role should be.
Cultivating a skills-based renewable workforce will improve the career prospects of your employees. Plus, it will make your business more resilient, more agile and more competitive. View your business through a skills lens by applying big external data to understand skills supply and demand for your organisation. 
---
Alison Ettridge is CEO at Talent Intuition
Image credit | iStock