My Brilliant Recruitment Career – Sarah Ellwood
Roisin Woolnough
25 January 2021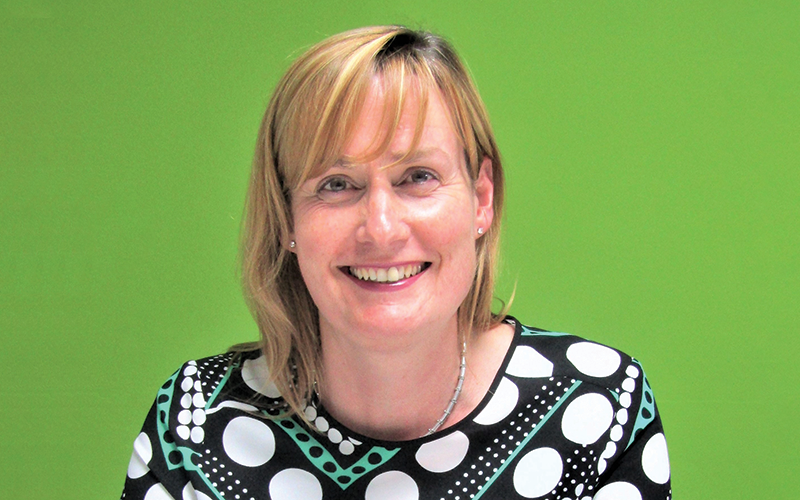 Sarah Ellwood is MD at Supertemps and S2 Recruitment
What was your earliest dream job?
I wanted to be a librarian. I spent hours 'stamping' my mum's books with a paperweight. Then I wanted to be a petrol pump attendant. Both dreams remain unfulfilled!
What was your first job in recruitment and how did you come into it?
As a temp for our family business Supertemps (which I was never going to join). I grew up with it being run from the dining room table, answering the telephone "Hello Supertemps" from the age of 7. One day, I found myself working all hours for someone else's company whilst mum wanted to retire from the business. I've been with Supertemps for 22 years now.
Who is your role model – in life or in recruitment?
My mum, in both. Her tenacity and persistence when she was building the business in the 1980s was applaudable.
What do you love most about your current role?
he variety. I can go from planning budgets and strategy to running candidate job search webinars to visiting our client at the I'm a Celebrity set all in one day! It is frantic, exhausting and exhilarating.  
What would you consider to be the most brilliant moment of your career?
When we have ridden the storm of Covid-19 and come out the other side, a leaner and meaner recruitment machine!  
My current ringtone is What Doesn't Kill You Makes You Stronger by Kelly Clarkson. Pretty apt given the year we've all had"
Laugh or cry, what did your most memorable candidate make you want to do and why?
I once interviewed a glamorous lady with amazing, long blonde hair. She walked into the room like a film star. Then mid-interview, and for no apparent reason, she took her wig off to reveal the dishevelled reality that was her real hair. It was one of those moments when you ask yourself – did that just happen? And try and carry on in a professional manner.
What have you learned about recruitment during lockdown?
What a resilient bunch independent recruiters are. We keep on going – reading the market, adapting as best and as quickly as we can, and responding to our clients' needs. I have enjoyed being back at the sharp end working more closely with clients and candidates as now we have a smaller team.
What has been your sanity go-to during the lockdown so far?
I'm currently doing a 'Blue Tits Arctic Flappers challenge'. I have to do 20 open water swims or dips between November 2020 and end of March 2021. I've done nine and haven't resorted to the wetsuit yet. This weekend the lake was 7 deg C and the air 6 deg. Sometimes it's the sea (in my lunchtime), sometimes it's the lakes in Snowdonia.
What would you regard as your signature tune?  
My current ringtone is What Doesn't Kill You Makes You Stronger by Kelly Clarkson. Pretty apt given the year we've all had.  
As told to Roisin Woolnough