Back to doing what recruiters do best
22 July 2020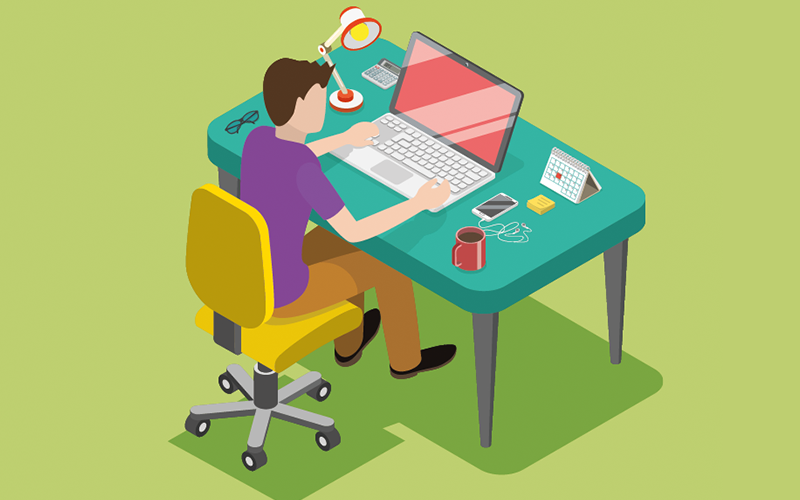 With the spectre of a second wave of Covid-19 lurking in the background, recruiters worldwide are getting on with the job of hiring. Colin Cottell investigates
Recruiters' famed optimism to look on the bright side has been sorely tested since Covid-19 began to wrap its tentacles around the global economy and attempt to squeeze the life out it.
"I would say it's been the most challenging time in my career, absolutely," says Alicia Barker COO of international recruiter Staffing 360 Solutions, whose brands include those covering both professional and commercial staffing in the US.
However, as many of the lockdown restrictions introduced at the height of the pandemic have gradually eased across large parts of the world, and economic activity has begun to pick-up in countries as geographically diverse as China, the US, Germany and Canada, there are signs that that sense of optimism, albeit tempered by the shadow that the virus is far from defeated, is beginning to return.
Ray Mayhew, vice president of business development at RSS Staffing, based in Ohio in the US, says the company took a significant hit in April after the governor announced a mandatory shutdown, with the number of hours worked by its temps dropping from 18,000 a week to 10,000. However, as soon as parts of the economy were allowed to open up, and after furloughed workers were brought back by employers, temps were needed again and things started to pick up, he says.
Mayhew says demand for blue-collar workers in manufacturing, distribution and general warehousing is strong, and now makes up 80% of the company's business compared to 60% normally. In contrast, he says clerical and white-collar hiring remains subdued. "Employers are maintaining their staff but not adding to them," he says.
A big problem is the government paying people up to $1k a week until the end of July, Mayhew says. "When we call them up, either they are not responsive, or they will engage with us up to a point, or they say they are going to start, but then they don't show up to start the assignment," he explains. Barker says her company's commercial division faces the same problem, with 350 open vacancies in the US's North-East region that it is struggling to fill.
On the other hand, Mayhew says Covid-19 has created a whole new category of jobs, including part-time nurses to monitor the temperature of staff and help them complete health questionnaires, which they must do at the start of every shift. Another new role is for sanitisers, whose job is to clean everything, including doorknob handles.
It really affects talent management because nobody wants to make a decision, so things aren't being cancelled – they are being delayed"
Charles Pfauwadel, vice president Asia for global workforce solutions provider for the energy, process and infrastructure industries Airswift, says the picture varies across the 10 countries the company serves, from its six offices across the vast region that extends from the North of China to the South of Indonesia. Although 100% of the company's staff are back at work either in the office or working remotely, in terms of levels of business activity, he says China, which was the first to go into lockdown and the first to come out, and Singapore are the nearest to being back to normal. South Korea, where Airswift's office remained open throughout the lockdown, is also well on the road to recovery. In contrast, Mayhew says Thailand and Indonesia, "where there was very little communication from the government, that really turned off a number of companies, and where our activity pretty much stopped for six to eight weeks", are "still behind" when it comes to companies hiring and projects.
While he takes encouragement that across the region things are moving in the right direction, Pfauwadel says one obstacle in the way back to normality is continuing restrictions on travel between countries. "We run a business where mobility is really important and there is virtually none between countries at the moment." While the worst effects of the pandemic may be over, Pfauwadel says the effects are being felt in other ways. Not only are more companies taking longer with the selection process – five, six or even seven interviews is becoming increasingly common – the expectations of rising levels of unemployment there is also growing pressure from unions and governments to hire locals rather than foreigners.
David Taylor, managing director of global specialist telecommunications and technology recruiter FirstPoint Group, which has 10 offices around the globe serving 160 countries, says the picture is mixed but generally improving. "Asia is certainly picking up for us, particularly across South-East Asia; Africa is still mostly in full lockdown; Europe and the UK are starting to come out of it. For us the US is still in the middle of it." Taylor says he is expecting to return to normal levels of business in a few months, and in expectation of this he says the company is hiring consultants across all its regions.
 
MARKET DELAYS
Barrie Carlyle, regional vice president business development Canada at talent consultancy Right Management, says the labour market is in a bit of holding pattern supported by financial support from the Canadian Government for both employers and employees. Carlyle says the effect has been to put a dampener on the market. "It really affects talent management because nobody wants to make a decision, so things aren't being cancelled – they are being delayed." Carlyle says another factor slowing the market is people who have been laid off. While normally "they would be active in the market", he says many of them "are sitting on the side lines saying 'Nobody is hiring right now, I will sit and wait' ". However, he cautions that if there is a second wave in October and this hits the economy, this might not turn out to be the best approach. A big drag on the market's return to normal is the continuing restrictions on cross-border travel with the US, says Carlyle.
Ash Holmes, practice lead – real estate development and construction management at Impact Recruitment, based in Vancouver, Canada, says his company is fortunate that British Columbia was affected less by coronavirus than places further East, such as Quebec, where most construction was shut down. Although Holmes says levels of activity and hiring are on the up since the low point of the lockdown, he says the nature of that hiring is very specific. "No one is hiring right now to build what we call their bench strength – that is not really happening; they are hiring when they need someone and when a project is active." Holmes says one break on activity is bigger companies who are still working out their back-to-work plans… and which of their staff can return to the office.
Staffing 360 Solutions' Barker says the company is definitely seeing an uptick in its business in the US. "We are not at a low point anymore," she says, with some of the brands back up to pre-Covid levels. Barker says the company's commercial staffing business, where it is supplying contract workers to essential businesses, such as food manufacturing is particularly strong. In contrast, Barker says employers are still very hesitant on permanent hiring. "Unfortunately, I think the US is holding its breath, waiting to see what happens in September and October when the flu season hits. They are still very tentative."
 
STRONGER SENTIMENT
Brad Lamb, founder of IT recruiter Venturi, a company that serves the German market, says that after about six weeks "when it was difficult to get a commitment from employers to make hiring decisions, things started to improve at the end of May". But, he adds, "as bars, restaurants and shops started to reopen, there appeared to be stronger sentiment from German companies to hire, and candidates were more willing to move". Although Lamb says business is not quite at the same high it was a year ago, "I would hope it would translate into more and more momentum as the week pass".
Ben Jones, sales director of NonStop Recruitment, which has offices in the Czech Republic, Switzerland, Germany, Luxembourg and Romania, says from seeing a 50% reduction in vacancies, June saw vacancy levels recover to about 75% of normal. That said, some sectors, particularly automotive in the Czech Republic, are still struggling, with only 20% of the normal number of vacancies. Uncertainty about the virus and a possible second wave is continuing to put a brake on the market, he says, with candidates reluctant to move. "If a second wave happens, they worry they will be out of a job because they are a junior member of staff," he explains.
While the spectre of a second wave and predictions of an economic recession to end all recessions undoubtedly casts a shadow over the industry, for now at least recruiters around the world are keeping their fingers crossed and getting back to doing what they do best. 

Picture Credit | Shutterstock