Crisis Triggered Staffing Concerns in 2020-21 - RPO Has the Answer
9 December 2020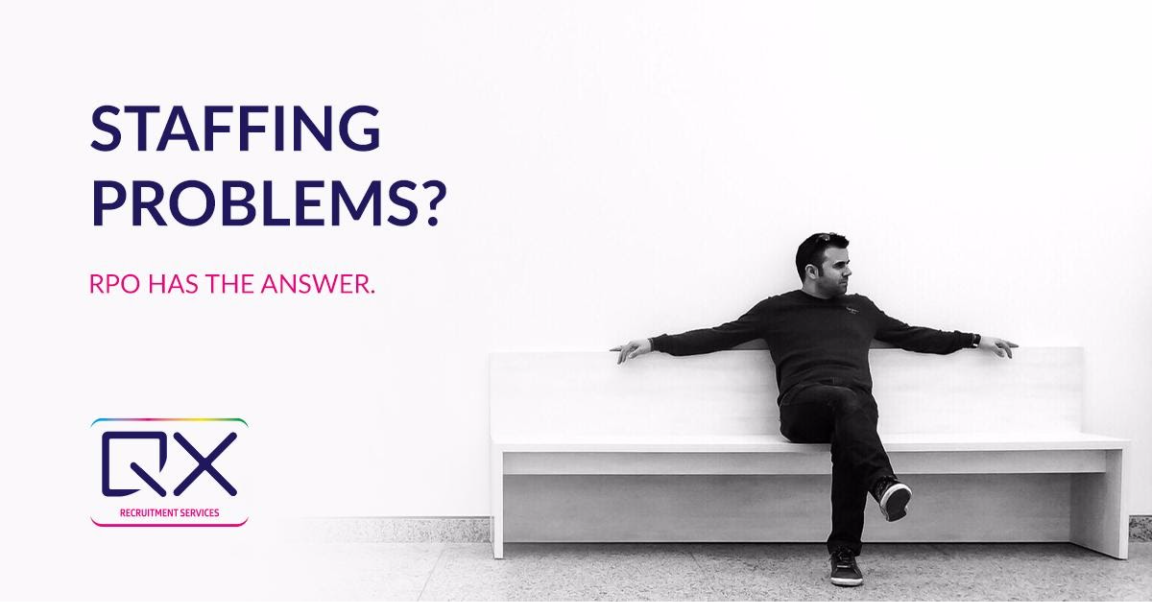 Introduction
What if there is a second wave of COVID? What are the new talent expectations? Can the current liquidity and cash flow keep my business sustainable? Do I have enough staff to deliver quality services? How do we become part of the new business normal – So many questions and concerns that clout the minds of the recruitment business leaders today.
Recruitment practice amidst the current volatile and weak market condition has become a challenging task. The COVID pandemic and the global lockdown it brought with it has led to the development of several morphed and unprecedented pain points for staffing agencies. 
So, working with an external support system that guides and supplements your staffing efforts and ensure business longevity is a smart, tactical move in this prevalent period of uncertainty. A partnership with an offshore recruitment process outsourcing service provider is an excellent business continuity plan that can address all your morphed staffing problems and steer your agency to the safe shores through any crises.
A peek at morphed Staffing Problems
The market continues to show spikes of revival yet remains weak and volatile, and this situation may remain unchanged until a COVID vaccine is developed or the pandemic spread is controlled. The prevalent uncertainty is keeping businesses hesitant towards taking investment risks and prioritise keeping liquidity and cash flow in check to ensure they withstand any potential lockdowns in the near future and continue to live to see the next day.
Businesses have had to furlough and let go of their staff to remain alive, while many employees have been unable to work because of nationwide lockdowns and lack of adequate tech to work remotely. Even when the strict lockdown rules have been relaxed in major countries, there is still fear of another spike of COVID due to change in weather or lack of social distancing practice in public.
This constrained environment and fear is keeping people away from work, which has led to staff shortage, which in turn has also led to one of the biggest challenges recruiting agencies are facing today – a gap in service delivery hours. Moreover, winter holidays are nearing – a festive period during which staffing companies have been enduring staff shortage issues long before COVID.
As mentioned earlier, the jobs market has been highly volatile amidst this crisis. The hiring demands in few sectors diminished significantly while the demands increased exponentially in other sectors. For instance, the need for doctors and nurses in the healthcare sector increased tenfold while demands in tourism and travels sectors nearly stagnated.
The tech and IT industry went through a significant shift, new technologies came to the fore and many candidates reskilled, cross-skilled or added new skills to their profile. The hiring demands and expectations changed rapidly, and recruitment agencies needed to cope with the increased market demands to find niche candidates with hard-to-find skillsets.
With candidates adding new skillsets, and a rapid change in staffing demands, the candidate database of many recruiting agencies became outdated and cluttered, most of it in the last 6 months itself. An outdated talent pool can weigh down the service delivery capability of any staffing firm.
Summarising the Morphed Staffing Concerns:
Staff shortage (pandemic & fast-approaching winter holidays)
Service delivery hours gap
Volatile and weak market
Cluttered and outdated database
Scaling up/ Ramping down (without making risky cash-flow movements)
Investment limitations (Constrained due to uncertain future)
Turnaround time and service delivery quality (amidst pandemic concerns)
Industry-centric concerns
Top RPO companies offer numerous offshore outsourcing advantages that can aid staffing companies to tackle the above-listed staffing challenges. Let's go through them one by one.
Recruitment Agility to keep up with Market Volatility
Amidst the prevalent weak and volatile market, coupled with the fear of the second wave of COVID pandemic which could potentially bring another lockdown, a partnership with an offshore RPO expert is an excellent business practice and form a core part of recruitment business strategy for agencies. Even pre-COVID, businesses strived to gain operating agility which enabled them to cope with wavering market demands.
 
An RPO partner gives the necessary flexibility and agility to your business which can help you efficiently scale up to meet escalating demands and ramp down when the market is weak. Consider for example a healthcare staffing agency – one moment you are progressing efficiently with active and passive sourcing of health care professionals, but the next moment you are overwhelmed escalated demands of locum bookings, and you don't have enough staff to cope with such high-volume demands.
 
Similarly, agencies face difficulty in keeping up with recruitment demands during the winter holidays due to staff shortage. However, with offshore RPO support, you can ramp up your team swiftly (even temporarily) without incurring a heavy cost and combat the staff shortage concern. Working with an RPO service provider gives your business agility and flexibility that enables you to shift your priorities swiftly and take progressive decisions with ease.
 
Recruitment Agility tackles:
Staff shortage concerns
Weak market concerns
Volatile market concerns
Service delivery gap concerns 
Recruitment Scalability for Rapid Growth
Not limited to benefits that include agility and flexibility, RPO partnership also gives your agency recruiting scalability which enables you to ramp up your service delivery capacity with ease, minus the cost it would take to hire an in-house resource at short notice. 
 
This advantage is crucial to any business amidst the pandemic and will remain critical in the post-pandemic period as the economy worldwide unlocks, the job market opens up, and the staffing demand takes an exponential upside turn. At this moment, your agency will be required to scale up the staffing service delivery capacity if you want the lion's share of the pie in the form of increased demand from your potential and active customers.
 

Recruitment Scalability enables:
Meeting mounting market demands rapidly
Meeting large scale candidate requests swiftly 
Less Financial Risks – Reap High Rewards
With RPO, your company is less vulnerable to financial risks. On the contrary, when hiring in-house resource(s), you will be mandated to commit to a fixed, high-cost, long-term investment, which is way riskier.
 
As mentioned earlier, an RPO partner allows you to ramp up or ramp down your offshore team easily, and you need to pay only for the active resources in your offshore team. This benefit serves as a crucial lifeline for companies, especially during the pandemic and will continue to serve in the same way, keeping you ready and secure in the post-pandemic period and against any potential crises. This benefit not only enables your business to survive but empowers it to thrive with minimal risks.
 
Less financial risks mean:
No more uncertain future concerns which led to restrained investments concerns
Reliable safety net to protect from any potential crises 
Improvement in cost-to-hire & time-to-hire
RPO offshore team consists of trained and experienced recruiting and sourcing experts, and supplemented by the latest recruitment technology; they can help you find and recruit candidates at a much faster rate. Since RPOs work with agencies of varying sizes and geographies, they are equipped with adequate resources allowing them to process large volume applications at minimal time. You leverage this benefit and can fulfil large volume requests of your customers.
 
Moreover, the top RPO specialists are armed with most updated and extensive candidate pools, contacts, varying sourcing channels, and dedicated knowledge of specific industries which empowers them to deliver hard-to-find, high-quality CVs in a short period. Amidst the COVID pandemic, many healthcare and IT staffing firms maintained (some even improved) their service delivery quality by partnering up with RPO providers from offshore locations such as India. Take note that RPO can reduce your company's recruiting time by 25% and cost by 20%.
QX Recruitment, in 2020, delivered outsourced resume sourcing service to a tech staffing agency in the UK and helped it earn a profit margin of £153,148 with a total investment of £36,941 – 415% ROI.
This improvement tackles:
Restrained investments due to uncertain future concerns
Rapid scale-up/ ramp down challenges 
Optimising, Streamlining and Improving Staffing Delivery Capability
Even with a database of 100,000 CVs, you will not be able to absorb maximum benefit from it if it is unorganised and outdated. This inability means you shall be unable to realise the full potential of your recruitment service delivery capability. You must ensure your pool is adequately organised and continually updated so that your recruiters find the right candidate quickly and efficiently.
This solution solves:
Unorganised & Outdated CV database challenge 
Conclusion
The support from top RPO specialists can take the pressure off your in-house team, solve the majority of your morphed staffing problems, and bring your staffing business at a better place, ready to combat and thrive in uncertain periods and crises.
QX Recruitment, one of the biggest RPO service providers in India, delivers agile, flexible, and scalable recruitment services to staffing firms of all sizes, industries and geographies.