Candidate sourcing techniques to hire 10X faster in 2021
11 January 2021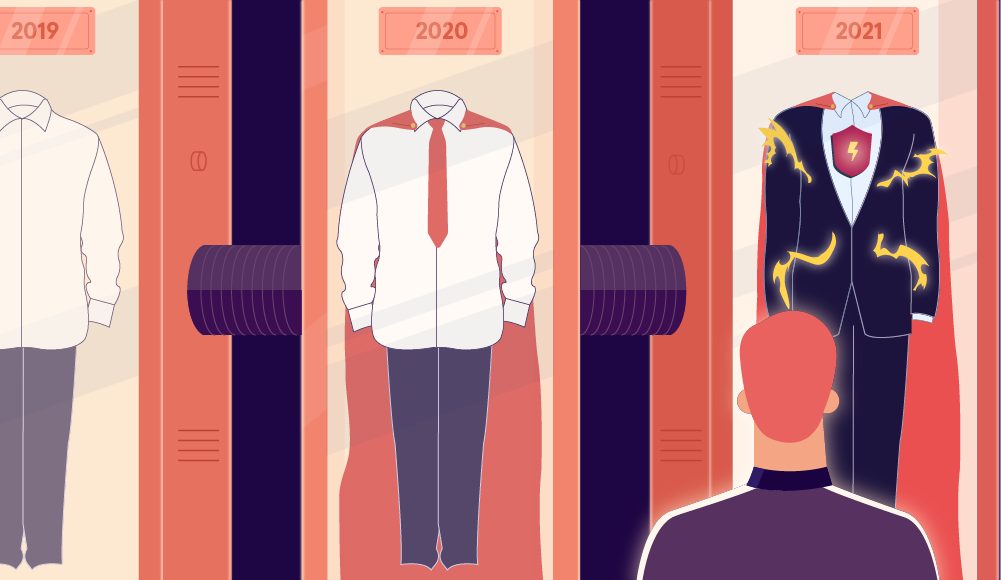 The pandemic has tilted the job market in favor of the employers. A lot of candidates are in transition, leaving employers with a wide pool of qualified candidates to choose from. For the HR, this means sifting through a sea of candidates and finding the cream of the crop. However, most of them are not equipped to navigate a shifting season like this and come out ahead of competition.
The challenges of remote hiring, the pressure to beat competition, and the need to seamlessly cope with the changing times - all calls for a proactive, rock-solid candidate sourcing strategy.
An outstanding candidate sourcing strategy should have two parts:
A smart tool that grants you the flexibility to adapt to a changing environment

Techniques that set you apart from other recruiters

and help you hire candidates 10X faster than your competitors. 
Read on to know how to ace your hiring in 2021 by conquering both fronts.
Part 1 - Choosing the right candidate sourcing tools
From the day a requisition is raised to the day a candidate is hired, the recruiters have a million things to track - managing requisitions, creating job description, posting to multiple platforms, tracking and responding to incoming applications, pre-screening profiles, organizing them for easy access for the other team members and list goes on. Now add the challenges of remote hiring and an evolving process to this - that ups the pain at least by another 10 times.
It's safe to say that without a specialised tool, sourcing can drive recruiters insane. 
Not sure how to pick the right tool? Fret not! Here are some questions that will make sure you spot the the finest candidate sourcing tool for 2021:
Is there a unified interface to manage your job posts on job boards, career sites, and social media channels?
What are the pre-screening options available? - Resume parser, pre-assessment tests, custom application forms, etc. This is important because with a lot of candidates in transitions you may attract huge volumes of resumes.
Does the tool have video interviewing options available for remote hiring?
Can you track the entire process from requisitions to new-hire onboarding on a single system?
Can your HR, hiring managers, interviewers and other stakeholders use it with the same level of ease?
Can you customize hiring workflows to adapt to a changing environment? 
Does the tool have any automation options for screening or follow-ups?
Does it fall under your budget? For a starter, you could try a free tool like

Freshteam's Sprout

. 
Part 2 - Proactive and powerful candidate sourcing techniques
The war for talent is more real than ever before. You need proactive strategies to find the best candidates and find them sooner. Remember, you have a ticking time-to-fill and competitors who aren't rooting for you.
High-quality channels 
"It's not enough to sit on a LinkedIn recruiter account and hope for a miraculous catch of fish. If your candidates are not finding you, you need to find them."
For example, tech hiring is one challenging area of hiring because of the number of open roles and the high-in-demand quality of candidates itself. You need niche channels that promise quality. The best place to hire developers would be over coding enthusiast sites such as Github or Stackoverflow. It's not rocket science, here's a smart 10 minute guide to find the best developers on Github or StackOverflow. 

Tapping into social platforms (Prudently, and not like everyone else.)
It's easier to say 'We want to hire from XYZ company but you should know how. Google's X-ray search is a great way to translate your sourcing ambitions into a reality. That's if you learn to wield it.
It won't cost you a dime and you'd be sourcing better than the peers in your industry in no time.
Think about it, everyone is posting job ads on social platforms so that's not going to cut it. You need techniques that are laser-focused - sourcing from a competitor, sourcing candidates who are in the same city as you, sourcing candidates who held a particular job title in the past and so on. 
Event-based sourcing
The pandemic has shut down in-person conferences but has paved the way to remote conferences, making it very cost-effective to attend or source from an event attendees list.
Whether in-person or remote, meetups are a great way to find people with highly-specific skills gathering around the same passions - designing, coding, videography, etc . You can find these events or meetups through platforms such as meetup, Eventbrite or Lanyrd and start conversations with potential candidates. 
The way forward
Recruiters need to move fast, adapt quickly and stay proactive in order to land the best candidates for the jobs in the coming months, because the war for talent will only keep getting intense.
If you are serious about growing your sourcing skills, you should check out the smart candidate sourcing bible from Freshteam that covers actionable but less popular techniques that give recruiters an edge across 6 different channels - Meetup, Github, StackOverflow, Facebook, Instagram, and Flickr. You can also try out Freshteam for free, if you are looking for the right tool to aid your candidate sourcing.
This article by Freshteam is built on the original article that first appeared on the Freshteam blog.