Special Report - Reboot, rebuild & reset 2021: Supporting for the future
DeeDee Doke
25 January 2021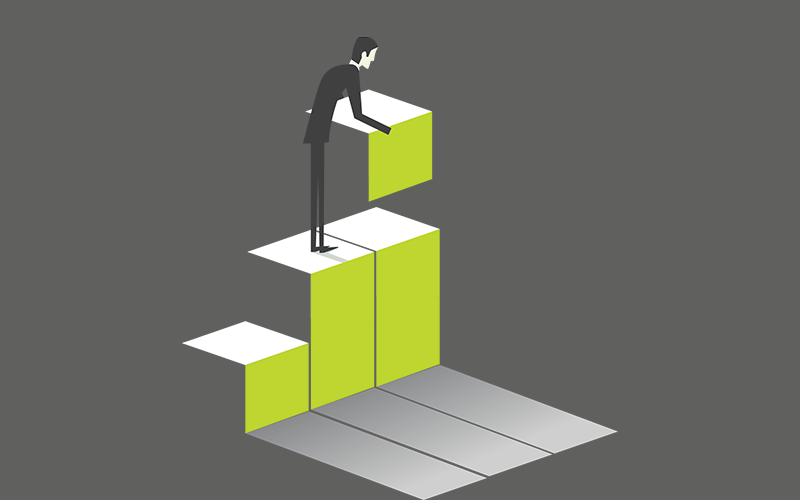 We talk to two organisations at two different starting points of the journey into 2021
As RPO continues to move from strength to strength and shapeshift into ever more strategy and technology-driven businesses, APSCo Outsource is starting with a strong foundation: more than 20 founder members representing the crème de la crème in RPO.
Few if any practitioners know RPO better than Melanie Forbes, and Forbes has joined APSCo Global to lead APSCo Outsource as managing director. "I looked at it, and thought, it's got my name all over it," says Forbes of her discussion with APSCo Global CEO Ann Swain about the new organisation and the role of MD.
An enthusiastic RPO advocate, Forbes says she "absolutely loves" the outsource sector, describing it as "more strategic, going up a gear, the sexier side of recruitment. The relationships are different". The new role will allow her to both operate in the sector she enjoys and knows, and take on the new opportunity to be a voice for industry.
"In outsourcing," she says, "there are fewer providers [than in recruitment/staffing] – in true outsourcing, maybe 100, everybody knows everyone. My peers are effectively now my customers."
Her vision of APSCo Outsource is as customer-centric as the RPO organisations she has worked in. "I want members to shape what we become, and be governed by them," she says. Governance will be provided by a member representative committee, consisting of 10 people, with their first meeting set for February. The first members' meeting will follow in March. Membership will be open to RPOs, managed service providers (MSPs) and others in the outsourcing market.
APSCo Outsource will lobby government on the impact of legislation and policy on the sector, produce research specific to the outsourcing market and "provide a trusted badge of quality which will be recognised by end-user clients as best in class", an APSCo Global statement has said.
Forbes will direct one or two staff, and there will be a dedicated legal help desk, as well as a well-filled event calendar. "I want members to shape what we become, and be governed by them," she says.
Technology companies, which play integral roles in the outsourcing market, will be welcomed as "trusted partner" affiliates, she says.
Expansion into international markets is likely, Forbes says, especially to geographies in which APSCo has already established a presence such as Australia, Germany and Singapore.
Reflecting on market trends of the past year, Forbes said she had seen MSP, with its focus on contingency workforce solutions, "grow hugely, RPO not so" as Covid lockdowns and more have forced employers to rely more heavily on flexible staffing. As evidenced by the Covid crisis, MSP in particular, she says, "responds very well to opportunity and chaos".
An area in the MSP/RPO world that she sees offers room for improvement is bridging the gap between technology companies and MSPs/RPOs where technology is concerned. The outsourcing organisations "need to find a way to work with them to make sure each customer has a seamless experience",
Forbes says.
Illustrating her view of all parties joining together to create the best possible customer experience, she adds, "you need an orchestra".
APSCo Outsource founding members
Advantage xPO
Allegis Global Solutions
Avencia
AMS
Capita
Giant Group
Guidant Global
Harvey Nash
Intelligent Resource
Kelly OCG
LA International
Lorien Resourcing
ManpowerGroup
Morgan Hunt UK
NES Advantage
NHS Professionals
Page Outsourcing
Pro Unlimited
Project People
Randstad Sourceright
Resource Solutions
Rullion
Sanderson Solutions
Volt
---
Finishing school
In the recruitment world, it seems there has always been an Elite Leaders. With different linkages at different times, yes, but the name 'Elite Leaders' has been a constant, along with its jovial founder, John O'Sullivan
One could say that Elite Leaders has served as a sort of finishing school for ambitious and committed recruitment business owners, where they would hear talks by great recruitment legends, network with peers, and generally immerse themselves in polishing and honing their skills.
But 2021 is beginning with a reset and reboot for Elite with a bit of reinvention, too. The 'finishing school' remains intact, but there's greater variety of offering across a wider spectrum of needs. Also joining O'Sullivan in the boardroom are new CEO Sid Barnes and new COO Tara Ricks, along with a few other principals (see below).
The new span of offerings can take recruiters from "the bedroom to the boardroom", the trio joke, referencing the physical starting point where many a recruiter has launched a start-up business. "Elite used to be about members and meetings; for us now, it's about clients and advisory," says Barnes during an exclusive conversation with Recruiter.
Barnes joined last March. "We had big plans," he says. "Then, this 'thing' happened.Since March, we've pivoted… Our stand-out proposition is that we are advisers, and everything we've been doing since March has been advisory. That's where we see we stand out and we add most impact, or benefit, to our clients. It's a fantastic industry, and our raison d'etre is helping our clients grow for the good of their colleagues, and the candidates and the clients in the market."
O'Sullivan says the trio had worried when Covid hit that its impact would force down numbers of Elite members/clients. But that's not what happened. "I'm pleased to say about half of our members have actually grown from where they were then to where they are now."
Spending much more time with their clients/members during the first months of the pandemic "with people allowing themselves to be vulnerable in a horrid marketplace", says Ricks, led to the discovery that "what we thought was a pivot actually became what we look like as a community… it's made us realise what the appetite is in the market for that kind of support on a long-term basis".
The three clearly find it satisfying to look back to last March, knowing the path they chose was right for then, for now and for the future. "Last March," says Barnes, "we were cancelling meetings and that could have been the end. But we said, 'No, it's not. Let's do something different.' And boom, off it's gone."
---
ELITE STRUCTURE
Executive Board
CEO and co-owner
Sid Barnes
COO
Tara Ricks
Chairman
John O'Sullivan
Operating Board
Principal, Elite Associates
Midge Bennett
Principal, Elite Partners (Co-ordination)
Adam Jordan
Principal, Elite Leaders (Marketing & Comms)
Chris Cranshaw
Service lines
Elite Future Leaders (succession support)
Elite Associates (ambitious start-ups and fast-growth businesses)
Elite Leaders (established medium-sized businesses)
Elite XL (management advisory to businesses 12 months from M&A event)
Elite Events
Elite Meet
Elite Partners
Elite Experts
Image Credit | Shutterstock