FAST 50 2021: Return of the multi-sector
27 July 2021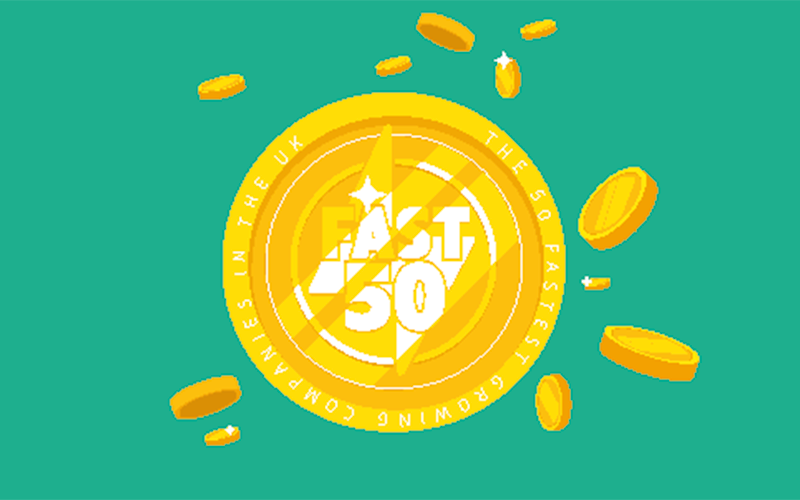 An unprecedented year infiltrated by Covid-19 has seen privately-owned recruitment firms' growth rates slow
Taking the time to reflect on previous FAST 50 submissions, it appears we may have been somewhat hasty in characterising years beleaguered by Brexit and Article 50 as 'years like no other'. Data produced by the Recruitment & Employment Confederation recently stated that, for the first time since March 2011, the number of UK recruitment agencies decreased, evidencing the significant impact of Brexit and more recently Covid-19.
This is further borne out in the growth rates of this year's FAST 50 constituents, which fell to an average compound annual growth rate of 27%, down from the 36% witnessed in 2020 and the lowest level over the last five years.
As businesses scrambled to put in place risk mitigation strategies to attempt to manage the impact of Covid-19, hiring plans were quickly scaled back or placed on hold. This is true across almost all sectors with the obvious exception of healthcare, while sectors such as life sciences and digital transformation recovered quickly to meet increasing demand through the pandemic. This is reflected in this year's data with the IT/technology category once again the most highly represented, accounting for 16% of constituents.
Technology has been fundamental in helping companies to pivot their business models to facilitate remote working and react to changing consumer behaviours. Recruitment agencies play a fundamental role in
It is encouraging to see progressive independent recruitment firms continue to report such high levels of growth"
helping to marry businesses with the right talent; however, acute talent shortages continue to impact the sector and is commonly cited as the limiting factor holding back a higher growth rate. Agencies which have been able to source such talent have and will continue to prosper.
The 2021 FAST 50 also witnessed the return of the multi-sector agency, which has the greatest representation with eight companies placed. Included in the nine is RE Recruitment, which topped the list with an impressive growth rate of 71%. The results indicate the resilience of the broader recruitment sector and the benefit of broad exposure to multiple sectors during more turbulent times.
Consistent with previous years, technical recruitment specialists continued to feature strongly. A notable returning entrant is NES Fircroft (formerly NES Global Talent), which placed seventh on the list, an incredible achievement for a business with over £1bn in revenue.
We anticipate NES will feature in next year's list following the merger with Fircroft in September 2020, which post-dated this year's financials. There remains a continued theme of technical recruiters further building presence in the highly attractive renewables market and diversifying into life sciences, specialist IT and related sectors in the built environment to broaden the customer base and reduce concentration on oil & gas.
Historically, the recruitment sector is one of the most active in terms of M&A; however, as expected activity levels reduced significantly through 2020. This year's constituents of the FAST 50 almost exclusively focused on organic growth strategies, doubling down on core sectors and selectively entering new attractive verticals. Unlike in previous years, international expansion was, in the main, placed on hold as Covid-19 hampered travel arrangements and banks became more reluctant to fund international invoice discounting lines.
It is incredibly encouraging to see progressive independent recruitment firms continue to report such high levels of growth despite the challenges and a real testament to the agility and entrepreneurialism of agencies who were able to rapidly pivot to a fully operational remote set-up.
The next 12 months is a key period as government support unwinds and the level of employment and unemployment stabilises. The increased use of contractors is expected to persist as companies continue to value the greater flexibility and potential cost savings, although IR35 could still impact pricing. The market has also seen an even greater focus on employer branding as companies look to target the highest quality candidates and be the 'employer of choice', while diversity & inclusion initiatives remain high up the boardroom agenda.
---
Methodology
The Recruiter FAST 50 prepared by Clearwater International lists the fastest growing, privately-owned recruitment companies in the UK according to a revenue compound annual growth rate over the three most recent annual reporting periods.
CRITERIA FOR INCLUSION: To qualify, companies must be unquoted, registered in the UK and not subsidiaries, although their ultimate holding companies may be based offshore. Companies which are backed by private equity or other financial investors, either minority or majority equity stake, are also considered for inclusion. All companies considered for inclusion must achieve minimum annual sales of £5m in each of their last three financial years.
EXCLUSIONS: Companies that have filed abbreviated accounts at Companies House without disclosing audited sales are excluded from the FAST 50. Companies whose latest available filed accounts are 2018 or before are excluded. Companies that are not pure play recruitment companies are also not considered. Recruiters that are co-owned by foreign trade recruitment companies or where a listed recruitment firm holds a minority stake are also discounted.
DATA COLLECTION METHODS: Qualifying companies are identified through independent research which utilises a number of financial databases, Companies House information, press coverage and other research sources. Entry submissions are therefore not required, although any firm which believes that it may not be automatically assessed in the 2022 FAST 50 may contact Clearwater International to discuss. Please email [email protected]
Daniel Shrimpton, associate director at corporate finance house and international M&A specialist Clearwater International compiles the Recruiter FAST 50