Sponsored: Q&A advertorial with Martyn White for Recruiter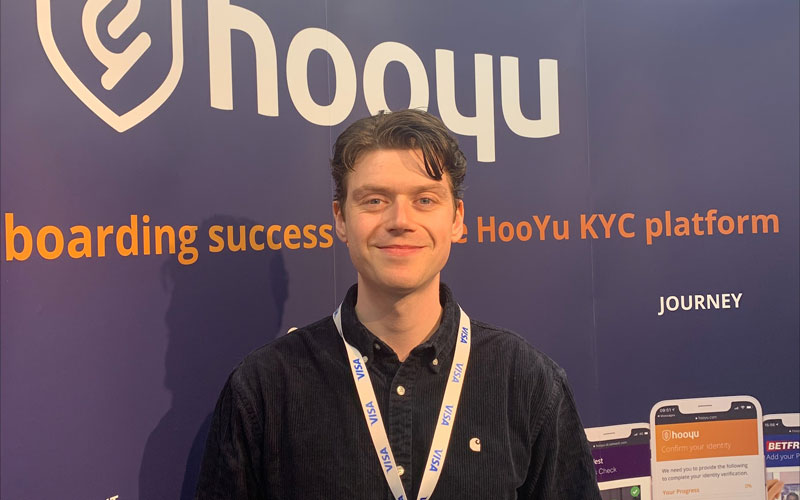 Thanks for joining us Martyn. There's been a lot of talk about changes coming into effect on 6 April 2022 affecting Right to Work and DBS checks. Can you explain a bit about what's been happening?
Thank you, it's great to be here. So, the use of temporary remote identity checks put in place during the pandemic was due to end in April. That would have meant employers reverting to in-person ID document checking. Hardly ideal with the ongoing shift to remote working! So the Home Office initiated a review and found there was support for the move to a permanent digital option. We're not surprised at this finding. There are huge benefits to digital ID verification – it's quicker, more convenient and more secure.
Up until now, it's mostly been a manual process which I'm sure your readers will know can be very laborious and time-consuming and relies on employers detecting fraudulent documents. What the government consultation found was there were providers out there – like HooYu – who are already using technology like this in regulated sectors very successfully. So, for example, at HooYu, the integrity of our systems mean we're already trusted by banks like NatWest and Virgin Money to verify their customers' identities.
As a result, the government have decided to allow remote checks to continue permanently, providing they're done by government-accredited Digital Identity Service Providers (IDSPs). You won't be able to continue to verify a person's identity, prove their eligibility to work or apply for DBS checks remotely after the cut-off date any other way.
What is the cut-off date, as I understand there's been a bit of a change on that?
Yes, that's right. The Home Office has added a transition period, which will now last until 30 September 2022. They recognised that the 6 April deadline was very challenging for some employers so they're allowing organisations a bit more time to select an IDSP and carry out their normal procurement processes. You can still take advantage of the changes from 6 April, but you now have more time if you need it.
So, what do our readers need to do between now and 30 September?
Really, if they don't want to go back to checking documents manually, it's two things. Firstly, choose a certified IDSP to work with. Secondly, feel confident that the journey they're now asking applicants to go on meets their standards and their risk, business and user requirements.
What should our readers be looking for when selecting a provider?
Any provider that carries out identity checks must be on the government's certified IDSPs list. In the last few weeks, IDSPs, including HooYu started the certification process. So that's your starting point – but it's just a starting point.
With the right provider, this move is an opportunity to build a much simpler, quicker, less labour-intensive, and more secure process. From our point of view at HooYu, it's not just about checking documents behind the scenes, it's about creating a great user experience too.
You want to be looking for a provider that will make your life – and your applicants' lives – easier. You're asking users to make an adjustment to the way they're used to verifying their identity. For example, uploading images of their personal documents instead of presenting physical documents to you in person. There needs to be consideration given to how you reassure and support people going through that process and make them feel comfortable. A good provider should help you design a journey that does exactly that.
Can you talk us through how digital identity verification works at HooYu?
As an IDSP, we need to do five key things to ensure compliance: (1) obtain evidence of a person's claimed identity; (2) validate their ID documents; (3) check the identity has existed over time; (4) consult fraud alert databases, and; (5) check that the identity belongs to the person claiming it and they're not impersonating someone else.
We offer a wide choice of verification tools that achieve those objectives including document validation, online profile analysis, facial biometrics, traditional database checks and PEPS and sanctions screening. We recognise that different use cases and risk profiles call for different ID techniques. Our client portal has been specifically designed to help organisations configure settings without the need for technical expertise so you can customise, test and deploy different settings for differing customer scenarios and regulatory risk requirements.
For more information or a demonstration please do contact me on
[email protected]
or visit our website at
www.hooyu.com
.
Martyn White is Head of Partnerships & Channel at HooYu, global customer onboarding and KYC specialists.