Sponsored: Recruiting Gen Z webinar with ISE, Cappfinity, KPMG and University of Edinburgh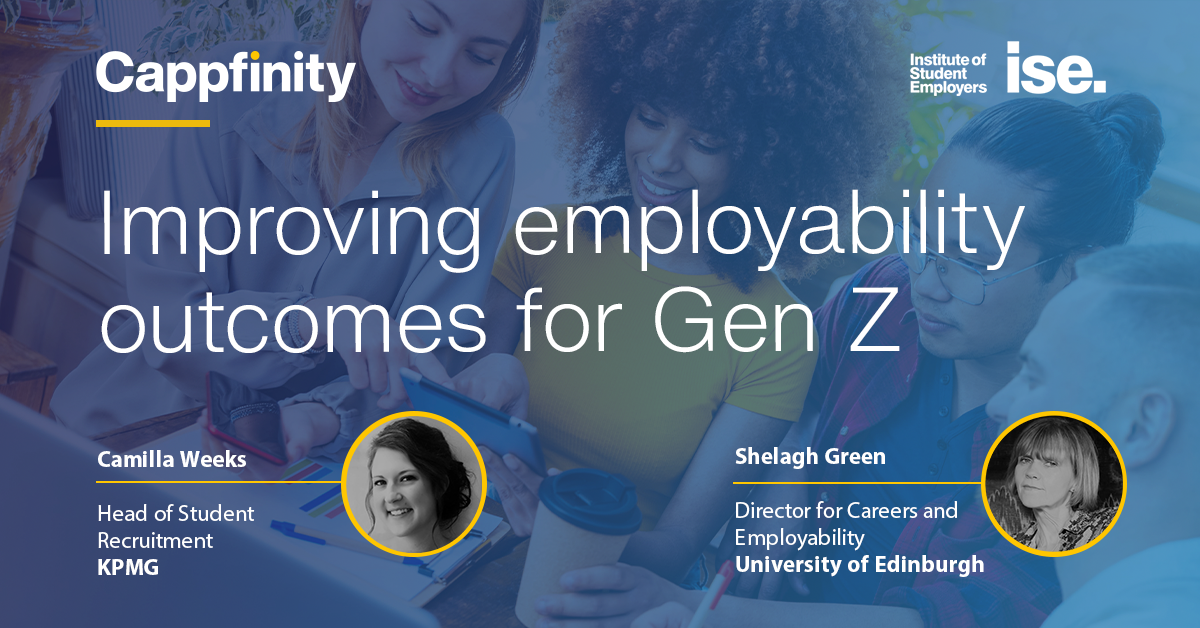 Cappfinity Webinar in Partnership with the ISE
Improving employability outcomes for Gen Z
Tuesday 29 March - 1:30-2:30pm BST
New research on the behaviours employers are looking for from Gen Z hires
The business case for recruiting early talent on strengths is widely recognised, but are employers and universities aligned on which behaviours should be prioritised?
In this webinar, Cappfinity Regional Sales Director, Fiona Samouelle and ISE CEO, Stephen Isherwood, share new research on the behaviours employers are looking for in 2022 from their Gen Z hires and the alignment with the focus of universities.
We will discuss a range of topics, including how employers and educators can work together to bridge the gap, thoughts on how in-demand behaviours may evolve and what Gen Z candidates are looking for from employers as they start their careers. The panel includes:
Camilla Weeks - Head of Student Recruitment at KPMG
Shelagh Green - Director for Careers and Employability at University of Edinburgh
A digital copy of the new research whitepaper will be sent to all those who register for the webinar.