Mixed response to NHS U-turn over blanket IR35 rule
Mixed response to NHS U-turn over blanket IR35 rule
31 May 2017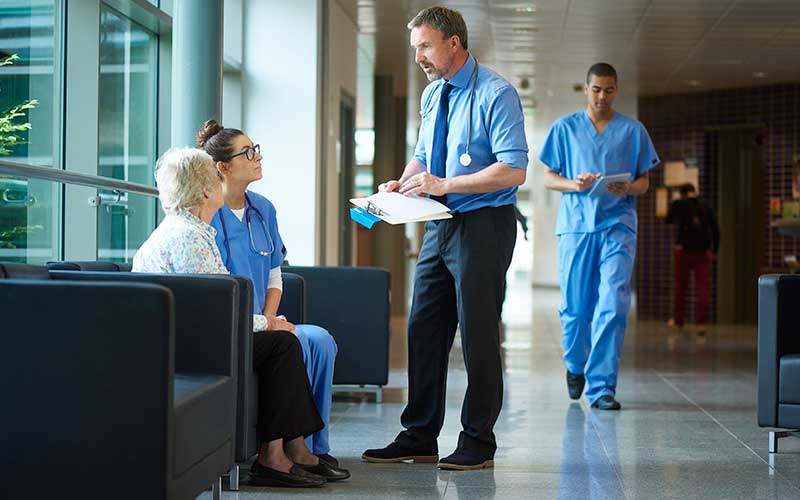 The NHS's decision not to place all locum and contractor staff inside IR35 was met with a muted welcome from recruiters, claiming that those hired will still be caught by the new law.
In an update – released yesterday by NHS Improvement called Working through intermediaries: IR35 update – the NHS revealed it had "anticipated that providers would need to ensure that all locum, agency and bank staff were subject to PAYE and on payroll for the new financial year."
However, the update then clarified that blanket IR35 determinations were "not accurate", and how the NHS plans to carry out IR35 decisions "in a fact-specific way", adding that decisions "should be applied on a case-by-case basis, rather than by a broader classification of roles".
Explaining how these rules will now be applied within the NHS since yesterday's update, a NHS Improvement said in a statement that NHS trusts should not assume that all agency staff will fall inside IR35 and need to assess whether or not IR35 rules apply on a case-by-case basis.
"Our updated guidance encourages trusts to seek expert advice or approach HMRC in cases of ambiguity. We hope this will contribute towards trusts taking steps to ensure that agency staff pay the right amount of tax and the same amount as NHS staff doing exactly the same job," the statement adds.
The IR35 rules, which came into effect in April, mean that public sector end-clients are now responsible for determining whether a worker who operates through a personal service company or other intermediary is caught by IR35 or is genuinely self-employed. Where the worker is caught by IR35, the new rules also make the fee payer – who will often be a recruitment agency – responsible for deducting and then paying the worker's tax, national insurance and employer's NI.
Commenting on what this U-turn means for agency recruiters operating in the healthcare sector, Barry Pactor, group managing director at ttm Healthcare, told Recruiter that his reading of the update is that the majority of the health professionals his agency works with are going to fall within IR35.
Claire Billenness, director at HCL Workforce, agrees. But she told Recruiter that while medics will likely still be caught by the legislation, applying the rules on a case-by-case basis could yet benefit recruiters supplying non-clinical staff such as IT and procurement, administration, project officers into the NHS as they could fall outside of IR35.
Although Billenness anticipates the U-turn will also represent an administrative headache for NHS trusts.
"It will be an administrative challenge certainly for the hospitals because essentially what you're doing is you're looking at each assignment on a case-by-case basis. You've got doctors turning up for a shift – you can imagine the impact that that's going to have."
Dave Chaplin, CEO and founder of ContractorCalculator, an online portal that provides advice and information to the UK's freelancers, contractors and self-employed, also welcomed the NHS's move.
He claims that since the introduction of April's legislation, many public sector firms have discovered that blanket rules have had a "huge negative" impact and highly skilled contractors have been either leaving the public sector "in droves", or have cost the public sector more to retain contractors and locums.  
"We have heard countless stories of private firms trying to lure locums to the private sector only for the NHS to increase the locum's rates to counter the effects of blanket decisions. The IR35 reforms have been tantamount to a massive extra tax on the NHS and have led to utter chaos."
And in picking up on NHS Improvement's update yesterday Seb Maley, CEO at specialist contractor tax, IR35 and insurance adviser Qdos Contractor, said the NHS's move could have implications for contractors working in other areas of the public sector.  
"Going forward, assessing contractors on a 'case-by-case' basis will prevent them all being unfairly tarred with the same brush, and will only go to benefit the NHS, and hopefully set a marker down for every public sector organisation."
• Want to comment on this story? Email us at [email protected] or tweet us below to tell us your thoughts. We will run comments online in a round-up at the end of the week.