Social recruiting May 2017
Social recruiting May 2017
20 April 2017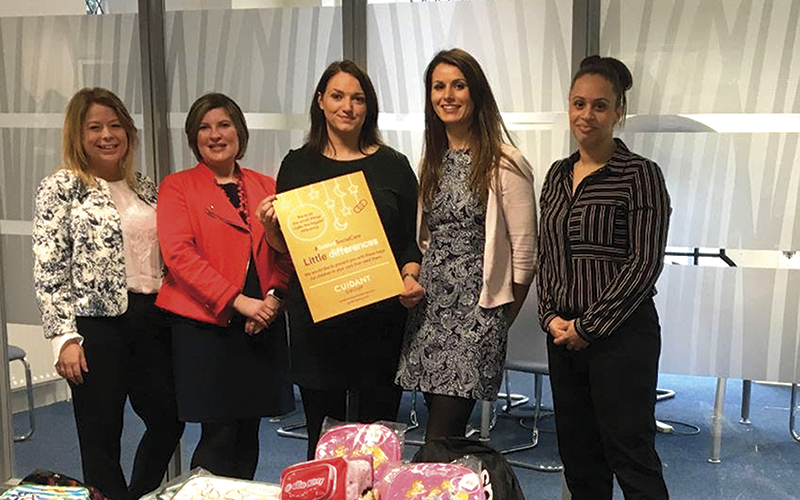 From reducing your carbon footprint, raising money for charities or making big or little differences, here's what 
else you've been up to outside recruitment…
Guidant makes Little Differences with bags for kids in care
To mark this year's World Social Work Day in March, recruitment outsourcing specialist Guidant Group delivered brand new bags to children relocating within the care system (pictured above). Entitled Little Differences, the aim was to make the experience of moving to a new home a little bit easier for a child in care. Guidant discovered that many children in care in the UK are forced to relocate to a new home using carrier bags and bin bags to transport their belongings. This can be incredibly detrimental to the mental health and self-esteem of children who are already in a potentially distressing situation.
Quanta raised £18k for three charities
Quanta Consultancy Services presented three charities with a cheque for £6k each, raised through day-to-day activities along with regular fundraising events. Quanta's three charities are the Pepper Foundation, Thomley and The Silver Line.
Rullion encourages girls into STEM subjects
Recruitment specialist Rullion sponsored an event at Manchester High School for Girls to encourage girls into STEM subjects. Pupils were joined by members of the STEMettes, a social enterprise which works to inspire and support young women into STEM careers.
Changeworks Recycling helps Brightwork reduce its carbon footprint
Last year, staff from Scotland's recruitment agency Brightwork discovered Changeworks Recycling. Part of environmental charity Changeworks, which works with organisations, communities and individuals to deliver practical solutions that reduce carbon emissions, fuel poverty and waste, Changeworks helped Brightwork reduce its carbon footprint by almost 215kg of carbon emitted into the atmosphere since September 2015.