Work holistically with recruitment and training to tackle talent shortages
Work holistically with recruitment and training to tackle talent shortages
23 May 2017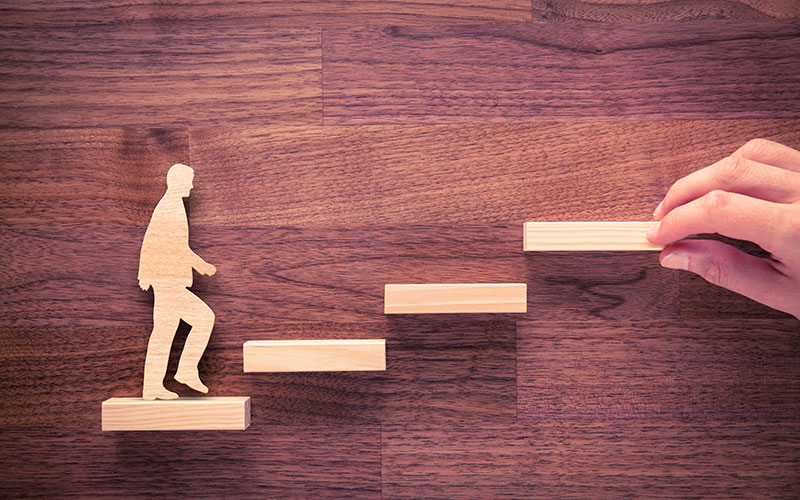 Recruitment and training departments need unified key performance indicators (KPIs) so organisations can meet upcoming talent shortages head-on, reports Graham Simons.
This is according to Kieran King, general manager and vice president, industry, value and solutions practice at US educational technology company Skillsoft.
King was speaking at a recent roundtable at Skillsoft's Perspectives event at which speakers discussed learning and talent developments within the workplace and research Skillsoft carried out with HR analyst The Fosway Group.
One of the recommendations from the research was that HR's different departments work together under a more holistic and joined-up plan to meet resourcing challenges of the future.
Commenting on this point, King said HR-balanced scorecards, whereby different department's objectives and performances are measured against the company's business goals as a whole, need to be "fundamentally" rewritten.
"They have to have unified KPIs. Those in recruiting are looking to recruit talent and then they get evaluated and measured on how quickly they source that talent.
"By virtue of the fact they do not share KPIs with those that are in the learning and the talent management field means they are only looking to solve the problem of getting the employee in the door, when in fact the better question could be of whether to retool the employees and maybe to re-examine the work to see if it is still relevant and still necessary."
This is an area Sarah Otley, vice president, next generation learning lab director at IT firm Capgemini's university, has explored. "We talk a lot about being relevant – how do you make sure you have got enough people on the right road of what's going on?
"We had people that left without the right skills because we didn't get on the wave at the right time.
"But we have learned a lot that now we need to make sure we are looking ahead so we have got a lot more on what we call the people supply chain – looking at what sort of work we need to be skilling people for in the future.
"That's a challenge – you've got 200,000 people. It is a volume game but how do you ensure people are getting the right skills? We're quite excited in what it might give us – getting people work-ready before they need it – just in time."
But whether recruitment departments will be receptive to working with other HR department is unclear due primarily to the way these departments view themselves.
David Wilson, Fosway Group's CEO, said: "We tend to talk about HR as if it's a singular thing. Quite a lot of recruiting teams we have interacted with don't think they're part of HR – they're a separate world unto themselves let alone the external ecosystem they interact with like agencies, third parties etc."
Some of the other key findings in the research included:
87% of organisations think talent skills gaps are going to be significant if not more significant in the future
67% report that because of changes in work, employees increasingly need to learn faster
70% expect personal and professional development to be more important to future employees than it is currently
Just 2% think professional development will be less important to the workforce of tomorrow.
The research was conducted by Fosway Group between February and April 2017 using a survey of Skillsoft and SumTotal customers within the EMEA region supplemented with a number of in-depth analyst interviews with heads of department, managers and CEOs.
• Want to comment on this story? Email us at [email protected] or tweet us below to tell us your thoughts. We will run comments online in a round-up at the end of the week.