Unemployment falls to 1975 levels
Unemployment falls to 1975 levels
13 December 2017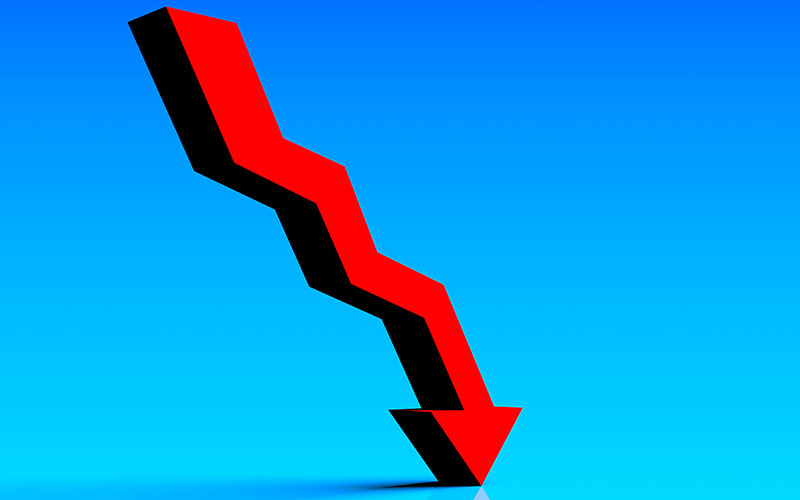 The UK's unemployment rate has plunged to levels not seen since 1975 – the year Margaret Thatcher became Tory leader, Queen first hit number one with Bohemian Rhapsody and no-one had ever heard of Star Wars.
Data released by the Office for National Statistics reveal unemployment declined by 26,000 to 1.43m, while the jobless rate remained at 4.3% in the three months to October.
However, the number of people in work also dropped, down by 56,000 over the period .
Commenting on the figures, careers site totaljobs' HR director David Clift said the figures demonstrate ongoing stability in the British workforce.
"This can be seen in the number of jobs being advertised, with a 10% increase in the number of jobs being advertised in the finance and tech sectors respectively.
 
"In fact, unemployment figures have not been lower since Queen had their Christmas number one hit with Bohemian Rhapsody in 1975. 
 
"As the world gears up for upcoming Christmas and New Year celebrations, it's important to reflect on the consistency within the UK job market over the past year. It's reassuring to enter a new calendar year safe in the knowledge that we can withstand future uncertainty resulting from pending political and economic changes."
 
But Mariano Mamertino, EMEA economist at the global job site Indeed, said the figures mean the ONS data, released last month, is starting to look less like a blip and more like a warning light.
"Britain's once mighty rate of job creation is waning fast. The number of unemployed people is still falling, but that can hardly be considered a win as many of them are leaving the workforce rather than entering work," said Mamertino.
"With official data also confirming that the flow of workers from the EU has slowed since the Brexit referendum, in many areas skill shortages may soon get worse.
"Ordinarily, such a tight labour market should drive up wages as recruiters compete with each other to attract talent, but that simply isn't happening. Real wages have now fallen for eight months in a row, meaning the rocketing cost of living is leaving workers more out of pocket every month," he said.
"Depending on whether you're a glass half-full or half-empty person, the economy's abject failure to deliver real wage growth is either a sign of pay rises to come or evidence that the labour market is becoming dysfunctional.
"To be fair, strides have been made in 2017. Hundreds of thousands of new jobs have been created, and the lion's share of them are full- rather than part-time roles," said Mamertino.
"But such progress risks being a footnote to the UK's brewing wage crisis."
Also commenting on the figures, Recruitment & Employment Confederation chief executive Kevin Green said that with employment having fallen for a second consecutive month, against a backdrop of people from the EU leaving the UK and fewer of them coming to the UK to work, it's getting harder for employers to secure the number of people they need to fill roles. 
"If they can't find candidates, they won't be able to meet demand, which means there is a risk that they won't be able to grow and could even end up downsizing, relocating or closing down," said Green. 
 
"Employers will need to continue to be resilient in 2018, as candidates are getting scarcer. Our data shows that some hirers are combating skills shortages by increasing starting salaries to attract candidates, but this isn't translating to a pay rise for the wider workforce – inflation is still outstripping pay growth by a long way.
 
"The government needs to take responsibility to ensure employers can plan ahead, be prosperous next year and keep creating jobs for people. What employers need is certainty about their access to EU workers – the transitional deal in the single market and what will happen afterwards – as well as certainty that the EU staff already performing vital jobs for them can stay. The business community will be looking closely at the next round of Brexit negotiations," said Green.
Doug Monro, co-founder of job search engine Adzuna, added: "The UK jobs market looks set to deliver a mixed bag of gifts this Christmas, in terms of the opportunities available. Advertised vacancies recently hit their lowest level since February, but pay promises seem to be attempting a comeback.
"With the inflation rate sitting at a near six-year high and food prices rising, jobseekers and employees are still likely to feel the pinch as the cost of Christmas mounts. However, not everyone's stockings will be filled with coal, as jobseekers and employees in some industries are being rewarded for the resilient nature of UK jobs market, with sectors such as retail jobs enjoying an annual salary rise of 7.3%.
"The hype surrounding the record low unemployment rate at 4.3%, down from 4.8% last year, has calmed, with the strain on disposable incomes now at the forefront of decision-making for consumers, particularly in regard to their spending power, as the preparations for the festivities are in full swing.
"On a brighter note, looking to the new year, companies are reportedly showing signs of improvement in expected staffing levels, with industry confidence barometers rising to a five-month high. For jobseekers and employees, this means it might be worth waiting until the turkey is gone and the New Year hangovers have subsided before making their next move," said Monro.
Meanwhile, Julia Kermode, chief executive of the Freelancer & Contractor Services Association –an independent trade association whose members provide professional support services to freelancers and contractors – commented: "The total figure for all those in employment is down 56,000 this quarter, of which self-employment accounts for 41,000, or 73% of the decrease in employment.  
"The fall in self-employment consists of a 64,000 decrease in fulltime self-employment combined with a 24,000 increase in part-time self-employment.  
Given that the total employment figures show a decrease, it looks as though the reduced number of those in full-time self-employment are not finding other forms of work, which suggests that firms are tightening their belts and not renewing their engagements with self-employed people.  This is probably a reaction to economic uncertainty.  
"The increase in part-time self-employment could also be a result of economic uncertainty, as people look to supplement their income with part-time self-employed work," said Kermode. 
"The reduced numbers of people in work is clearly disappointing for the UK economy. However, it is too soon to know how significant this is, particularly as the numbers of people in work has increased by 325,000 compared with this time last year."