NEW TO THE MARKET: 22-26 JANUARY 2018
NEW TO THE MARKET: 22-26 JANUARY 2018
22 January 2018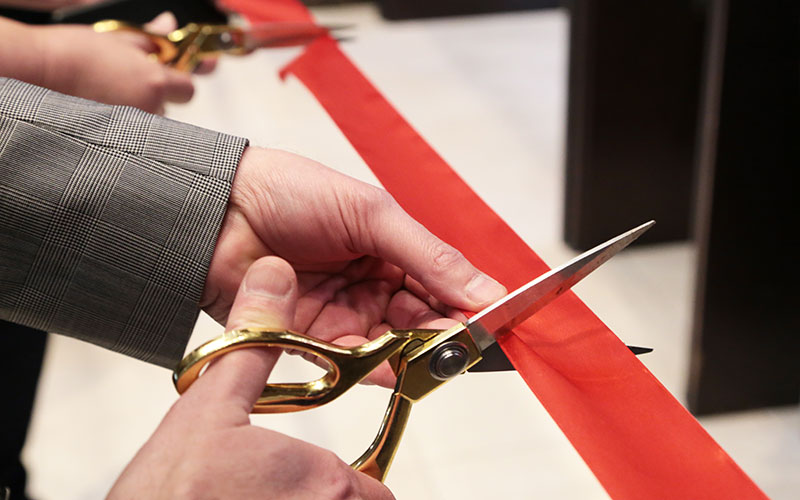 This week's launches include: AlgoMe, Elite Leaders, FCSA, Recruiter Club, Sanderson Recruitment, Search Consultancy, SRi, SureCert
• AlgoMe, a London-based start-up using intelligent technology for career development and job placement, has announced the release of its free mobile app for Android and iOS available through Google Play and iTunes.
• Recruitment membership organisation Elite Leaders has relaunched its service offering. Changes include:
The introduction of five new principals/directors alongside chairman John O'Sullivan. These are: Tara Ricks (ex-Randstad), Mel Forbes (ex-Guidant), Sue Cooper (ex-Morgan Hunt), Midge Bennett (ex-Rethink Group) and Steve Carter (ex-Morgan McKinley).
The introduction of subject matter experts, including Poonam Mawani (finance), Francis West (IT), Robert Woodford (marketing), Katrina Hagan (talent), Ann Bryce (delivery) and Natalie Le Fleur (compliance).
Consultancy provided within the membership fee from one of these principals or experts and new meeting formats.
• The Freelancer and Contractor Services Association (FCSA) is restructuring its membership status from 30 September. From that date, all members of the UK's independent trade association for professional employment services must be fully accredited members.
The FCSA currently has two types of membership – accredited and associate. Accredited membership is awarded to those professional support companies that have been able to demonstrate certain compliance standards and have been independently audited to confirm that they adhere to FCSA's rigorous code of practice.
By contrast, FCSA's associate members have agreed to adhere to the FCSA Charter and have self-certified that their business is run by fit and proper persons.
The decision has been made by the trade body to provide clarity for the industry so that recruiters and others in the supply chain are assured that all FCSA members operate to the same compliance standard.
Julia Kermode, FCSA CEO, said: "The decision to only represent fully accredited members and discontinue associate membership has not been made lightly and has largely come about due to the confusion within the sector regarding our two membership types.
"FCSA membership is perceived by the industry as a mark of excellence that all members have met the FCSA's high standard of compliance via accreditation, so we have a duty of care to ensure that this is the case. Our decision to introduce one type of membership should provide clarity for everyone."
• Alex Arnot is making his live and on-demand online recruitment training – Recruiter Club – free. Recruiters simply need to enter their name, company and email address at MyNonExec.com to receive live and on-demand training for free.
The next free live event 'Preparing your business today to maximise future exit value and the 10 critical questions you need to be asking' is this Friday, 26 January. Twelve on-demand sessions are currently available.
• IT, finance, business change, corporate services and government staffing specialist Sanderson Recruitment has opened a new office in Leeds. The new office in the Platform Building on New Station Street will be led by Shane Marriott under the supervision of Alistair Collier, Sanderson's North England regional manager.
• Search Consultancy has opened an office in Ealing, West London. The multi-sector recruiter says the office will meet growing demand for trades and labour staff on construction projects in the City. Six new consultant positions will be created at the new site at Saunders House, 50-53 The Mall.
• Global executive search and consulting boutique SRi's Asia operations are to expand with the launch of a Shanghai office and new appointments to its Greater China team. Led by Beijing-based partner Ting Zhang, the Greater China team office also welcomes consultant Joshua Liu, who joins SRi from recruitment giant Randstad, where he specialised in the luxury and retail industries.
• Start-up SureCert firm has received a £400k investment to develop and launch an online recruitment platform requiring a high level of verification.

The platform ensures all candidate (candidates opt in to the system and adjust their privacy settings) data visible to employers is pre-verified. This includes proof of qualifications already verified by the universities and awarding bodies, tackling the issue of 'fake degrees' and references, which have already been verified by previous employers.