RTM partners Sky to recruit 3,000 a year
RTM partners Sky to recruit 3,000 a year
23 January 2018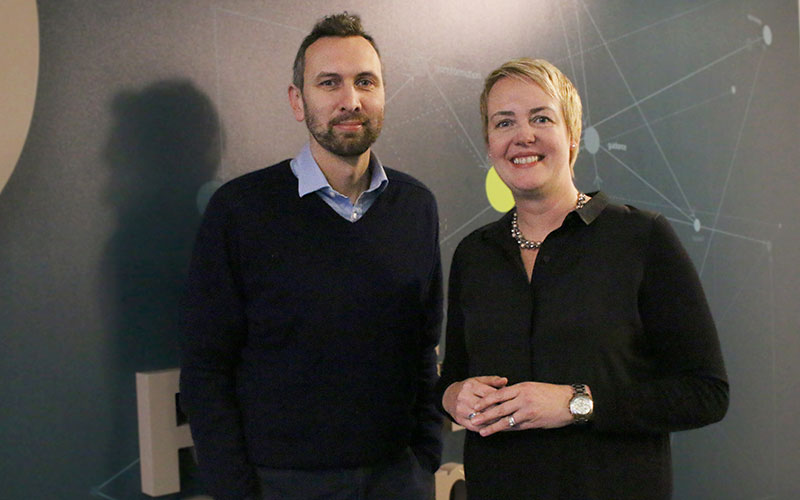 Talent management consultancy RTM, a subsidiary of global operator Rethink Group, has been appointed as strategic sourcing and recruitment partner to broadcasting giant Sky.
Above l-r: RTM MD Graeme Paxton and director Melissa Harrison-Crowley
The three-year deal sees RTM help Sky recruit 3,000 candidates a year in roles across tech, corporate, commercial and marketing.
RTM revealed it had won the contract due to its "unique" response to the brief they were given, which saw their team embed themselves within Sky's existing recruitment operations, auditing their processes with the aim of improving and future proofing them.
The talent acquisition process is now handled by a new RTM team, who work in-house at Sky.
Candidates are given a 'Sky' experience from the start of the recruitment process, as RTM has been permitted to use Sky's employer brand within their recruitment marketing.
RTM reveals it has managed to cut recruitment overheads by 20% through streamlining processes alongside the introduction of new systems. A mixture of data capture and social media campaigns has delivered a pool of 5,000 prospective candidates and 97% of candidates interviewed have been offered positions at Sky in the past month.
Commenting on the deal, RTM managing director Graeme Paxton said: "Our point of difference here was our bespoke response – one which would move Sky's existing recruitment operations to a completely strategic talent acquisition function; we've introduced processes that allow the team to assess and plan for roles they'll be creating in a year – not just what's immediately on the horizon." 
Also elaborating on the deal, Melissa Harrison-Crowley, the RTM director responsible for overseeing the establishment of the partnership with Sky, added: "Our edge was in attaining insight and data in our early audits. That helped us understand where Sky's recruitment process could be optimised, from the candidate journey – which we're improving, ensuring that prospective employees remain within the talent pool – to cost management and efficiency.
"The relationship here is so strong that Sky has given us shared management of their recruitment-focused social media channels to attract candidates across tech, corporate, commercial and marketing. As a result, we've been able to intricately and strategically execute campaigns, using native LinkedIn videos or engaging Facebook posts, to help build up this pool of candidates. It says a lot about the trust here and the excellent working partnership we've already established".
• Comment below on this story. You can also tweet us to tell us your thoughts or share this story with a friend. Our editorial email is [email protected]