Shortlist announced for Recruiter's Investing in Talent Awards – have you made the cut?
Shortlist announced for Recruiter's Investing in Talent Awards – have you made the cut?
20 September 2018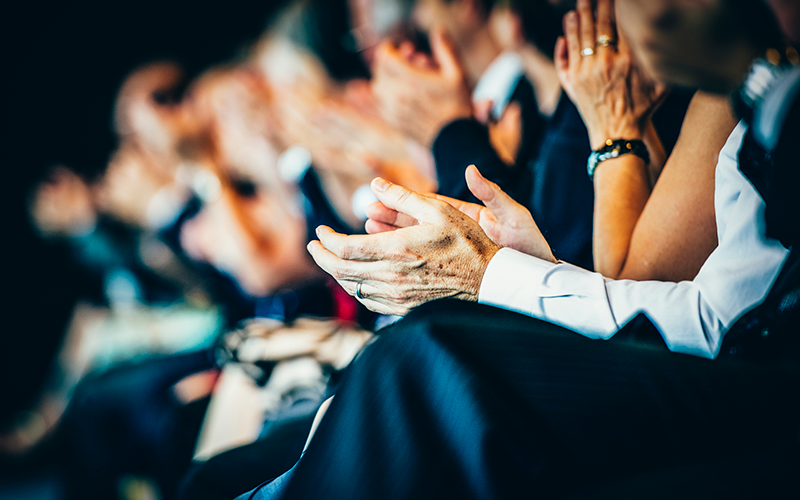 The Awards highlight excellence in how recruitment businesses take care of their staff, temporary workers and contractors. Winners will pick up their trophies at an Awards ceremony on the evening of 31 October at The Brewery in London.
The shortlist is as follows:
Best Contractor Care
Best Emerging Talent Employer in Recruitment
Gravitas Recruitment Group
Resource Solutions Group
Best Recruitment Strategy for Disadvantaged and Underrepresented Groups
Bramwith Consulting
Resource Solutions
Most Effective Agile and Flexible Working Strategy
Most Effective Pay & Benefits Strategy
Major Players
Your World Recruitment Group
Most Innovative Benefit
-Hays
-MRL Consulting Group
Most Effective Professional Development Programme
Amoria Bond
Annapurna Recruitment
Franklin Fitch
Gravitas Recruitment Group
Harrington Starr
La Fosse Associates
Best Workplace Environment
Digital Gurus
Franklin Fitch
Goodman Masson
Hunter Bond
Marlin Green
Source Technology
Best Recruitment Agency to Work for Large (100 + employees)
Amoria Bond
Goodman Masson
Gravitas Recruitment Group
La Fosse Associates
Morgan McKinley
Pertemps
Best Recruitment Agency to Work for Medium (50-99 employees)
Annapurna Recruitment
Charlton Morris
First Technical Recruitment
Major Players
Oscar
VHR
Best Recruitment Agency to Work for Small (11-49 employees)
Baltimore Consulting
Boston Hale
Bramwith Consultancy
Consilium Recruit
ea Change Group
Evolve Hospitality
Franklin Fitch
ISL
Oakwell Hampton
RedLaw
Most Inspiring Newcomer
Ben Appleyard - Opus Talent Solutions
Heather Eaves - Term Time Teachers
Catherine O'Beirne - Harrington Starr
Sarah Scrutton - Source Technology
Most Inspiring Support Professional
Samantha Adams - Cordant People
Kevin Cooke - Pertemps
Claudine Eastwood - Harrington Starr
Alex Flowerdew - Your World Recruitment Group
Yumi Hoshino - People First
Most Inspiring Team Leader/Manager
Michael James - Darwin Recruitment
Martin Navne - Source Technology
Madona Rixon - Term Time Teachers
Freddie Short - Opus Talent Solutions
Andrew Wilson - Opus Talent Solutions
Most Inspiring Director/Senior Manager
Jessica Brett - SmartHeart Professionals
Nadia Edwards-Dashti - Harrington Starr
Amy Hambleton - RedLaw
Matt Mangan - Source Technology
David Roberts - La Fosse Associates
Most Inspiring Recruitment Agency Leader
Saffa Ayub - Bramwith Consulting
Toby Babb - Harrington Starr
Nick Baxter - Investigo
Hakan Enver - Morgan McKinley
Ricky Martin - Hyper Recruitment Solutions
Charmaine Vincent - Baltimore Consulting
Ed Vokes - Evolve Hospitality
Congratulations to everyone on the shortlist. We look forward to seeing you on 31 October and hope it's a Halloween to remember for everyone there!
• Comment below on this story. You can also tweet us to tell us your thoughts or share this story with a friend. Our editorial email is [email protected]