AI: Coming to a tech company near you
AI: Coming to a tech company near you
14 January 2019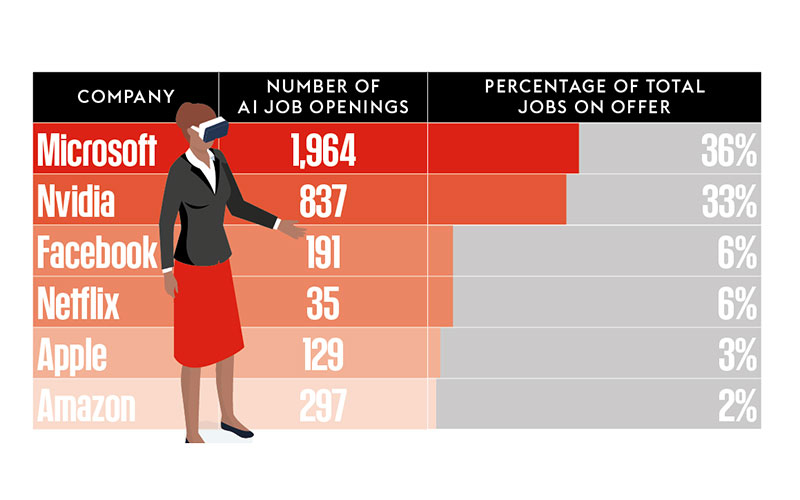 Demand is growing for workers with artificial intelligence (AI) skills, with the number of AI-related jobs and roles up by 119% in just the last three years.
Unsurprisingly, tech companies are a major employer when it comes to AI – but what percentage of their overall recruitment is devoted to AI?
Component distributor RS Components has analysed job posts from some of the world's biggest tech companies to discover who has the highest percentage of AI-related job openings. Key findings can be seen in the image above....
Top