GLAA issues LMEUs to prevent non-licence holders from supplying workers
GLAA issues LMEUs to prevent non-licence holders from supplying workers
25 January 2019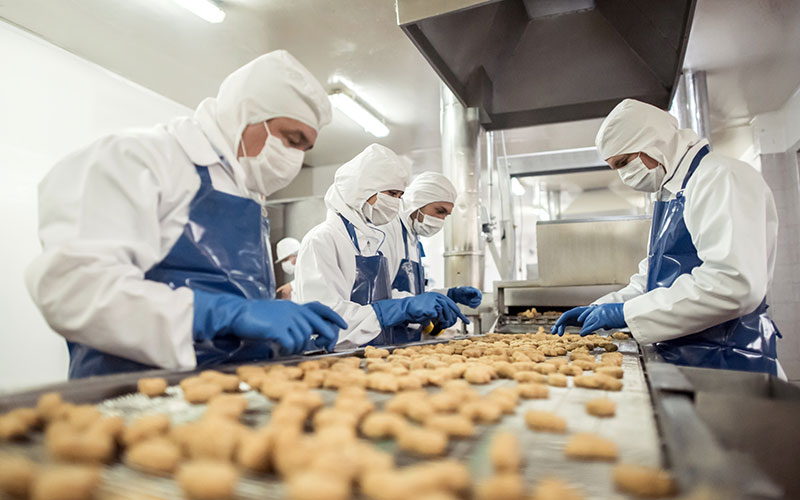 Gangmasters and Labour Abuse Authority (GLAA) investigators have recently introduced labour market powers to prevent five people in Shropshire from supplying workers without a licence.
In a statement, released yesterday, the GLAA revealed Labour Market Enforcement Undertakings (LMEUs) were served to a Bulgarian man and woman living in Telford who supplied workers into the food-processing sector.
The Gangmasters (Licensing) Act requires people to have a licence to provide workers in agriculture, horticulture, shellfish gathering, food processing and packaging to prevent labour exploitation and modern slavery.
A LMEU can be imposed when someone breaches the law and features a signed agreement to comply with the GLAA and its rules. The sanction was introduced in November 2016 as part of the Immigration Act.
The LMEUs have been signed by both individuals and will remain in place for one year.
These undertakings follow a further three LMEUs issued in December to three people in Shrewsbury after separate GLAA investigations.
A Bulgarian man and woman were served the undertaking for supplying and attempting to provide workers to recruitment agencies for work in food processing.
A Polish woman also received an LMEU for attempting to supply workers into the same sector.
These will all run for two years unless the GLAA is satisfied that there is full compliance and the LMEUs no longer need to be in place.  
The GLAA currently has 11 active LMEUs and the UK's first ever Labour Market Enforcement Order (LMEO), which was handed out to a couple in Leicester who profited from supplying illegal workers to food factories.