CONTRACTS & DEALS: 8-12 APRIL 2019
CONTRACTS & DEALS: 8-12 APRIL 2019
8 April 2019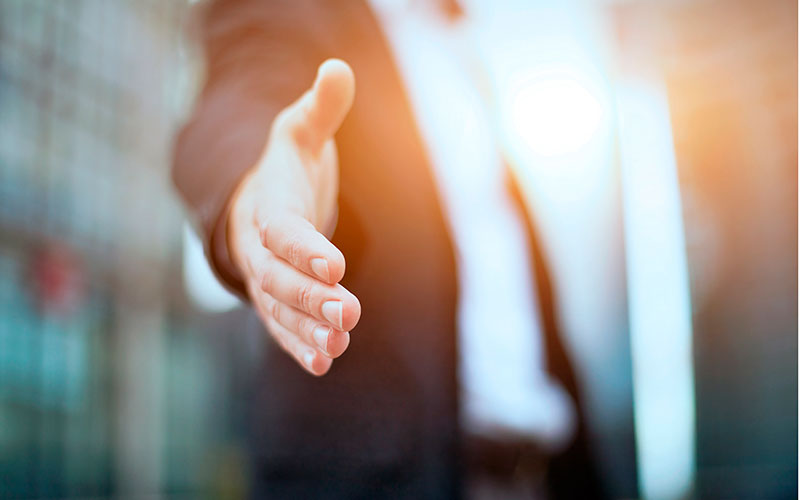 This week's contracts and deals include: Brightwork, CV-Library, Erecruit, Hays, Innovantage, Morson, Outsource UK, RZ Group, Sopra Steria Recruitment
• Technical recruiter Morson Group has secured an exclusive resourcing partnership with tech firm ADB SAFEGATE Airport Systems.
Wythenshawe-based ADB SAFEGATE Airport Systems was acquired by ADB SAFEGATE in February 2019 and has since tasked the Morson Group with its complete recruitment remit, including sourcing an initial 15 newly-created vacancies that range from entry-level software developers through to director roles.
• Recruitment giant Hays has renewed its global partnership with Manchester City Football Club.
Hays became the official recruitment partner of Manchester City in 2013 and renewed the agreement for the first time in 2016.
Under the new agreement, Hays will work with the Premier League club to develop new digital and social content over the next four years, while Hays will become an official tour sponsor for the club's overseas tours. 
• Scottish recruiter Brightwork is using the Qualtrics software platform. Qualtrics software permits real-time feedback from multiple candidates across Brightwork's sectors, including hospitality, social care, and logistics and distribution.
Brightwork says the analysed data will allow it to compare site and client performance, as well as detecting potential problems including negative trends, staff turnover statistics and seasonal performance issues.
• Job board CV-Library has integrated with end-to-end search platform SourceBreaker.
• Erecruit, a global technology provider for the staffing industry, has acquired Innovantage, a provider of recruitment insights and workforce analytics.
Innovantage tracks live online job postings monthly that are advertised across job boards and thousands of company websites, to provide users with analysis of recruitment demand.
• Multi-sector recruiter Outsource UK has acquired specialist recruiter RZ Group, formerly known as Recruitment Zone. RZ Group has been working with clients specialising in the finance, technology, oil & gas and engineering sectors.
Since founding the company in 1998, directors Andy Barton, David Bedford and Lisa Kwiecinska have grown RZ Group to a turnover of £27m. Following the sale, Barton and Bedford will leave the business with immediate effect.
• Recruitment and managed recruitment service provider Sopra Steria Recruitment has been awarded a place on the Cirrus Consortium Agency labour & recruitment framework to provide staff to public sector organisations.
The framework covers the provision of temporary and permanent staff, including interim placements. Under the agreement, Sopra Steria Recruitment will be supplying talent through four Lots: Lot 5 – IT; Lot 6 – Finance; Lot 7 – HR; and Lot 12 - Executive Directors. The current agreement runs until March 2023.