NEW TO THE MARKET: 22-26 JULY 2019
NEW TO THE MARKET: 22-26 JULY 2019
23 July 2019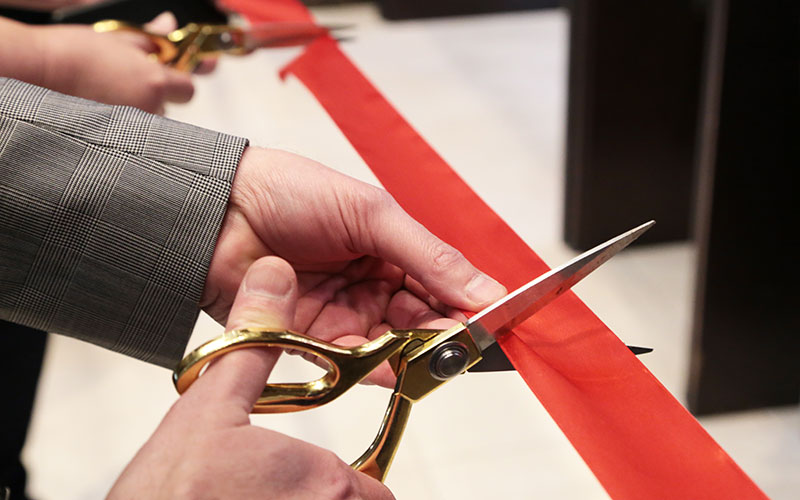 This week's launches include: First Advantage, Meridian Business Support, Salesforce, ThriveMap, WMCA
• Background check and drug screening solutions provider First Advantage has launched RightID, an identity verification solution that allows property managers and employers to mitigate the risk of fraud with real-time artificial intelligence-based identity corroboration. The AI-based ID verification product will launch this August.
• Multi-sector recruiter Meridian Business Support has launched a new division called MBS Response, which will focus solely on high volume recruitment accounts in the food and distribution sectors.
• US cloud-based software company Salesforce has announced new capabilities to its Salesforce Essentials product. The changes will enable small and medium-sized businesses to communicate with customers on their preferred conversation channels, from Facebook Messenger, Instagram, YouTube and web chat to one-click inbound and outbound phone capabilities, without leaving the Salesforce platform.
• Pre-hire assessment specialist ThriveMap has developed a new cost of bad hires calculator. Based on data from Office for National Statistics, global forecasting and quantitative analysis Oxford Economics, leadership training and research firm Leadership IQ and HR trade body the CIPD, the calculator provides an indication of how much bad hires could be costing businesses.
• The West Midlands Combined Authority (WMCA) has launched a summer campaign offering opportunities and activities to school leavers and young people most at risk of falling into crime and anti-social behaviour.
Supported by partners including South and City College, youth engagement specialists from First Class Legacy and the Office of the Police and Crime Commissioner, the #wmstrong campaign will provide teenagers with advice and information on a wide range of activities from employment training to sports and arts clubs.
They can also play football with coaches from Aston Villa and Birmingham City or gain batting and bowling tips from Warwickshire County Cricket Club's experts.
Launched on social media as #wmstrong, the campaign is timed to coincide with the beginning of school summer holidays across the region. Already, campaign staff have been to Dale End in Birmingham city centre, an area where there have been incidents of anti-social behaviour and disorder involving large groups of young people.
As well as a variety of activities, young people were also handed information cards or pointed towards courses or opportunities, while campaign staff gathered information on young people about their current status and attitudes to training.