Recruitment M&A activity in the UK returns to pre-recession levels
Recruitment M&A activity in the UK returns to pre-recession levels
22 August 2019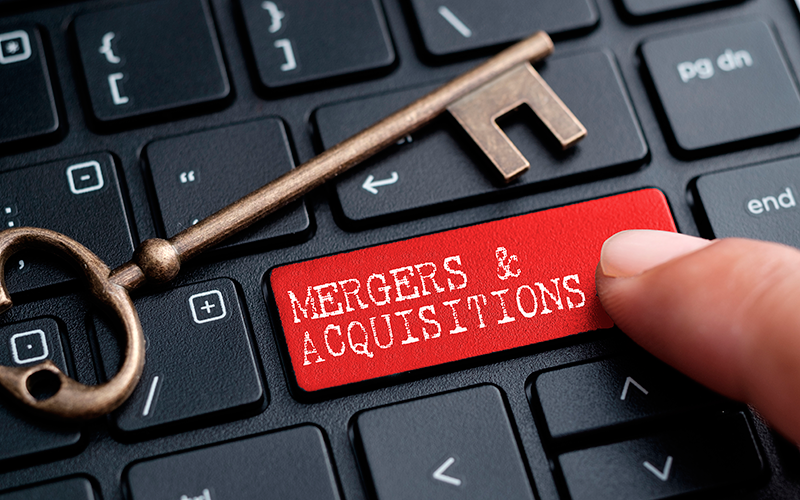 Mergers and acquisitions involving UK recruiters have returned to pre-recession levels, with a 167% increase in deals over the past two years on the same period a decade ago.
Research from international M&A firm Livingstone shows the UK recruitment sector saw 72 M&A deals in the last 24 months amid continued growth in M&A volumes – driven in part by the emergence of Asia-Pacific acquirers, particularly those from Japan. Asia-Pacific buyers of UK assets made up 13% of total UK deals by strategic acquirers in the past 24 months, up from 4% in the same 24-month period 10 years ago.
The research found that both strategic and private equity appetite for the recruitment sector have returned to pre-crisis levels. The growth reached a high point in the past 12 months, with 40 deals completed up to Q2 2019 – 22 of these by strategic acquirers and 18 by private equity investors. These volumes are in stark contrast to the 27 publicly reported deals 10 years ago, between 2008 and 2009. Livingstone says the growth indicates the shifting perception of the value that can be added by professional recruiters that place the client at the core of their proposition and add real value.

Lewis Gray, associate director at Livingstone, commented: "The UK's reputation as the most developed recruitment market remains attractive to global acquirers that are looking for cutting-edge expertise and access to deep pools of specialist talent. The boost in investment from Asia-Pacific, and from Japan in particular, is testament to the stability of the UK market, both financially and culturally, providing a natural interim step for international groups with wider ambitions to expand into the US and Europe.
"While the future of the UK looks uncertain, a decade of relative economic prosperity should fill investors with confidence in the sector. The surfeit of capital, superior returns and the low interest environment is likely to protect mid-market M&A from the volatility traditionally associated with this late stage in the recruitment cycle."