CONTRACTS & DEALS: 2-6 SEPTEMBER 2019
CONTRACTS & DEALS: 2-6 SEPTEMBER 2019
2 September 2019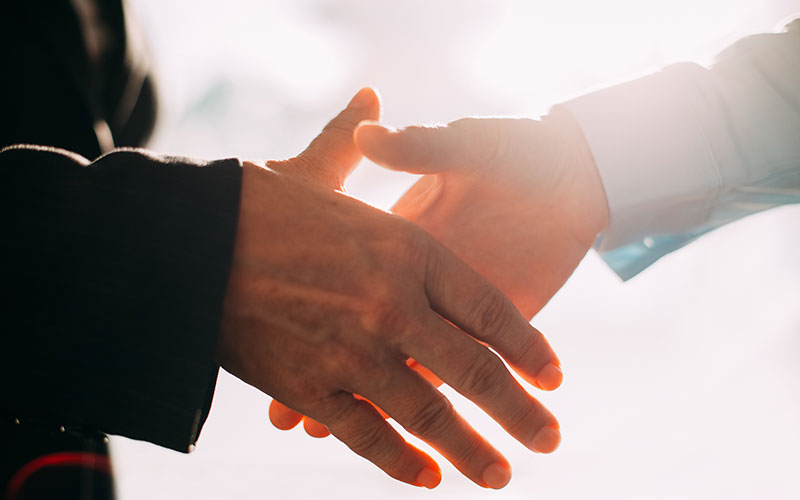 This week's contracts and deals include: Arctic Shores, Beringea, Carlyle Group, Cross Country Healthcare, Norman Broadbent, Einstein Recruitment, HireVue, Inter-City Personnel Associates, Movement to Work, NPAworldwide, PK Education, Stoke, TLV Partners, YHA
• Manchester-based psychometric assessment provider Arctic Shores has secured a $5.5m (£4.59m) Series A investment to accelerate its international expansion. Beringea, the transatlantic venture capital investor, led the transaction with participation from existing shareholders including Candy Ventures.
Arctic Shores says it will use the funds to accelerate the expansion of its international offices and launch a software-as-a-service platform to broaden its product offering to support both enterprise clients and SMEs. The round brings total investment into Arctic Shores to $10m.
• Search firm Norman Broadbent has seen several substantial shareholders and board directors increase their investment in the firm.
In total, 3.9 million shares have been bought by City investors and long-term Norman Broadbent backers Jon Moulton, Downing Capital, and Pierce Casey. In addition, every board director, including CEO Mike Brennan and chief financial officer Will Gerrand, have purchased shares, as have several smaller, new shareholders. The stake was bought from Garraway Capital Management. 
• Cross Country Healthcare, a provider of healthcare workforce solutions and staffing services nationwide, has introduced a new brand identity and enhanced website for its executive workforce search division.
Formerly known as Cejka Executive Search, the division is now called Cejka Search by Cross Country Healthcare.
• Einstein Recruitment has acquired the assets of PK Education in a pre-pack sale.
According to a statement released by joint administrator Begbies Traynor last week, the sale was completed with the help of a team of advisers including Tom Paton and Hal Roberts from the restructuring and insolvency team at law firm Irwin Mitchell, which advised Begbies Traynor on the deal; and Oliver Jackson, partner at Freeths, who advised the acquirers. Einstein Recruitment has acquired all the assets and will retain the agency's 30‐strong workforce.
The teaching staffing specialist, which will continue to trade as PK Education, operated from a head office in Sheffield and other offices in Leeds, Manchester, Birmingham, Nottingham and Newcastle upon Tyne. 
• AI-driven talent assessment and video interviewing solutions provider HireVue has announced that global investment firm the Carlyle Group will become a majority investor in its business. Existing shareholders, including TCV, Granite Ventures and Sequoia, together with HireVue management, will remain minority investors.  
Equity capital for the investment will come from Carlyle Partners VII, an $18.5bn fund. The Carlyle team leading the transaction focuses on investments in global technology, media and telecommunications companies. Goldman Sachs acted as financial adviser to HireVue.
• Global recruiting network NPAworldwide has purchased the assets of split placement network Inter-City Personnel Associates (IPA).
IPA was founded in 1972 by owner Peter Romberg, who will be focusing on other business opportunities following the deal but will remain a contact for NPAworldwide and IPA members.
• On-demand talent platform Stoke has raised $4.5m (£3.7m) in investment.
The seed round was led by capital market firm TLV Partners with participation from others including Bogomil Balkansky, former vice-president for cloud recruiting solutions at Google; healthcare technology and services company Flatiron Health founder Zach Weinberg; and Boaz Chalamish, CEO of Clarizen.
• Youth charity YHA (England & Wales) has partnered with UK work-placement charity, Movement to Work (MtW), to provide work placements and other job opportunities for young people.
YHA already provides work placements through its network of 153 youth hostels and head office in Matlock, Derbyshire, but is aiming to widen its reach and achieve greater impact by using MtW's network to share experience and best practice.
Through MtW, YHA aims to provide around 80 placements each year across its administrative functions and hostels. Many of these will lead to jobs within YHA. Where positions are not available, the experience and training will help young people find employment elsewhere.