NEW TO THE MARKET: 23-27 SEPTEMBER 2019
NEW TO THE MARKET: 23-27 SEPTEMBER 2019
23 September 2019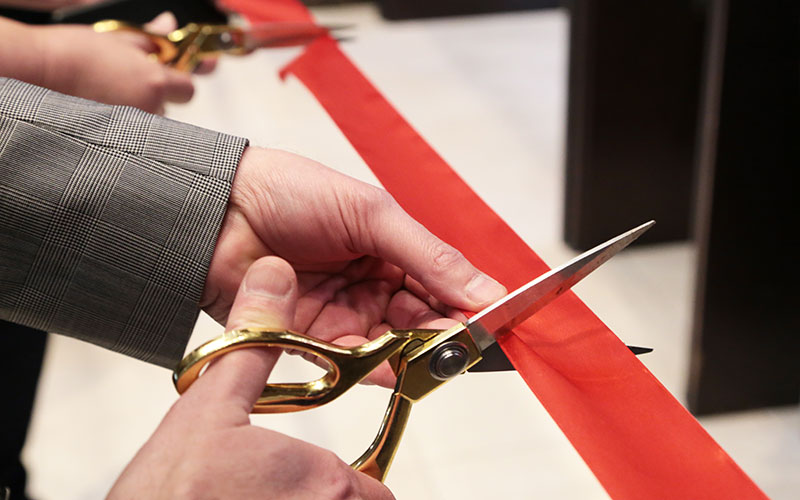 This week's launches include: BookAchef.com, BTA, Camino Consultancy, CO3 Chief Officers 3rd Sector, Engage Executive Talent, Few & Far, First Advantage, Frank Recruitment Group, Hortor, HRC Recruitment, REED, Smart Resourcing Solutions, Vantage Consulting
• Chef booking service BookAchef.com has launched. The platform matchmakes catering outlets and eateries with sought-after skilled chefs. Focusing on linking the specific requirements of the eatery with that of chefs, it allows chefs to build their own profile and set their own rates in order to sell themselves to hospitality customers.
• Business travel authority BTA has launched a job board on its website to provide support for the travel agent's former members of staff following the collapse of Thomas Cook. Designed to showcase employment opportunities across its network of travel industry members and partners, the job board offers details of roles currently available including branch managers, product managers and account managers.
Roles are available from number of operators including Eurostar, Lufthansa and Marriott Hotels, as well as a high volume of business travel agents who have also pledged their support.
• Back-office to boardroom recruitment specialist Camino Partners has launched Camino Consultancy. The new division will be led by head of practice Harry Hewson and senior recruitment consultant William Birch. Replicating Camino Partners' business model, Camino Consultancy will focus on placing all back-office to boardroom level professionals into the management consultancy sector.
• CO3 Chief Officers 3rd Sector – a membership organisation for third sector leaders in Northern Ireland – has formally launched its bespoke executive and board-level recruitment service under a new brand. Engage Executive Talent is a social enterprise that offers recruitment solutions to organisations in the public, private and third sectors. It is led by CO3 CEO Nora Smith and newly appointed director Patrick Minne.
• Few & Far, a talent consultancy formerly called Knowit, has today unveiled its new look and new services for early-stage up to fast-growth businesses, and large companies looking to transform and appeal to new talent.
These include Attract, a benchmarking process to help develop a strategy for talent. Build, where a Few & Far team member works internally and is supported by the wider external team to hire for product development teams quickly, and then Sustain, where Few & Far will offer companies of all sizes a variety of services to help continue to grow sustainable team for the future.
• Global background check and drug screening solutions provider First Advantage has launched XtdForce, a new screening tool. The solution offers mobile-friendly, candidate-powered workflows, with continuous monitoring features, digital badging capabilities and employer zero-cost options.
After providing the necessary screening criteria, XtdForce sets and enforces the organisation's requirements. Contingent workers and strategic partners then engage directly with the solution, with XtdForce managing the process on the organisation's behalf.
• North-East England recruiter Frank Recruitment Group is opening its latest office in Charlotte, North Carolina, in October, creating up to 90 jobs in its newest US location.
• Global strategic resourcing specialist Hortor has launched a new graduates training programme. Graduates will be led through the 18-week initiative delivered by Recruitment Training Group, comprising webinars and group-based training exercises. Each session will target a distinct element of the recruitment organisation, including SWOT analysis, organigrams, candidates, sales, ongoing business development and client meetings.
Throughout the programme, which will include homework assignments and additional reading and research, each candidate will also be offered support from a senior member of the Hortor team who will act as a mentor.
Upon completing the programme, a graduation ceremony will take place to reward each candidate with a certificate in recognition of all of their hard work.
• Scottish recruiter HRC Recruitment has launched 'Back in Business' – a new support programme to help professionals from a variety of backgrounds return to the workplace after a career break.
The programme aims to help experienced returners restart their careers and transition back into employment with a course of workshops to boost skills such as rebuilding professional confidence, CV writing, interview skills and networking. Candidates will then be put forward for paid returnship opportunities with partner companies, typically lasting four to six months.
While initiatives of this nature have typically been aimed at women returning to the workplace after taking time out to raise their children, the programme is open to professionals of any gender, at any stage of their career. The workshops will take place in Glasgow and Edinburgh, starting on 1 October.
• Recruitment firm REED today launches a prize draw pledging to clear up to £50k of the winner's student loan – and highlights the impact of debt on the incoming UK workforce. The winner will be chosen from an online draw on reed.co.uk, which will be accessible to students and graduates in Great Britain who have an outstanding loan.
• Managing director of Smart Resourcing Solutions, Sophie Milliken, has published her first book. Learner to Earner is the recruitment insider's guide to job success, and helps students and graduates looking to secure their first job.
• Staffordshire-based recruitment company Vantage Consulting has moved to a larger location within Staffordshire Technology Park where it has been based. The new office now includes increased room for the sales and back-office team and a chillout/kitchen area to encourage down-time for the team.