CONTRACTS & DEALS: 21-25 OCTOBER 2019
CONTRACTS & DEALS: 21-25 OCTOBER 2019
21 October 2019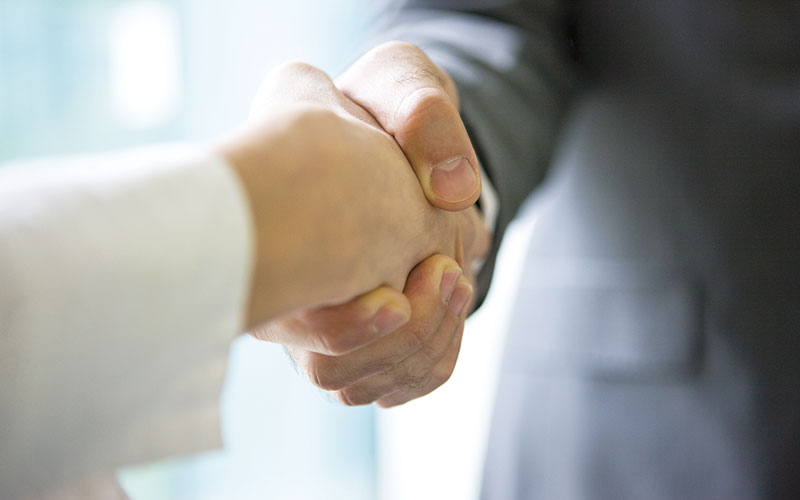 This week's contracts and deals include: Abodoo, Apps IT, Back2businessship, Coople, Friisberg & Partners International, Hortor, Hudson Freelance, Odgers Interim, Sirenum
• Agile workforce platform Abodoo has recently launched a Crowdcube campaign to fund its UK expansion, offering members a chance to invest in the business. In 48 hours, the company had already exceeded its goal of £100k. Abodoo, a national export agency Enterprise Ireland client company, works by linking employers to the most talented people in its SmartWorking ecosystem.
• Oracle recruiter Apps IT has announced the completion of a management buy-out (MBO) supported by investors Collective Capital. Founded in 2001, Apps IT provides independent Oracle consultants to companies in the UK, Europe and North America.
Founder-directors Simon Moore and Phil Coles led the MBO and will continue in their current roles managing Apps IT. Founder-director Kevin Houghton will leave Apps IT to focus on other business ventures following completion of the deal.
• The Chartered Institute of Marketing (CIM), The Advertising Association, H+K Strategies, Nationwide and Ofcom have been confirmed as new associate partners for the marketing, communications and PR industry's returners programme Back2businessship, which takes place this March.
Back2businessship is an intensive re-orientation back-to work programme for marketing, comms and PR professionals who have taken time out to raise their family or have had other caring responsibilities and are now looking to get back into the workplace and kickstart their career. Back2businessship is particularly looking for more applicants from BAME backgrounds who are underrepresented in this sector, as well as applicants from lower socio-economic groups and non-graduates.
• On-demand platform for flexible staff Coople has received additional funding of $32m (£24.8m) from a group of investors led by One Peak Partners and the Growth Equity Business within the Goldman Sachs Merchant Banking Division. The proceeds from the successful Series C round will be used to continue investing in the automation of Coople's online platform, to further expand within existing markets, and to launch Coople's business in the Netherlands and one other international market.
• Three new partners have been elected to equity partnership at Friisberg & Partners International, a partner-owned management consulting group specialising in executive search. They are: in Copenhagen, Denmark – Susanne Becker Mikkelsen and Birgitte Olrik; in Dublin, Ireland – Shane Collins and Julian Chambers; and in Milan, Italy – Guglielmo Sallustio.
• Global strategic resourcing agency Hortor has completed a £400k investment into technology, property and operating entities, doubling its size and extending its profile across the world. The firm has appointed 12 new recruits to support customers in Slovakia, Malaysia, North America, South Africa and throughout Europe. Hortor now plans to expand its teams and offices in Leeds and London, while also introducing a graduate training programme. In the next two years, it plans to recruit more than 15 graduates and will also continue with its international expansion.
• Hudson Freelance, a supplier to the UK construction industry and provider of audit contract and payroll services, has partnered with IPSE, the Association of Independent Professionals and the Self-Employed, to help protect self-employed consultants and their clients against the financial and administrative fallout from new tax legislation known as IR35.
Hudson Freelance ensures that self-employed consultants can continue to contract their services to clients without any risk that HMRC will overturn their status and recalculate turnover as employed income.
• Interim executive headhunter Odgers Interim has helped appoint three new heads of service to lead South-East London borough Lewisham's children's social care division. All three candidates were recruited during the same campaign as part of the borough's mission to improve children's social care.
Sean Maguire will govern all aspects of Multi-Agency Safeguarding Hub (MASH) and lead the assessment and young people's safeguarding teams. Alongside him will be Rebecca Hare, leading the family social work branch, overseeing the areas of children in need, child protection and proceedings. Heading up corporate parenting will be Michele Henry, managing looked-after, leaving care and fostering teams.
• Sirenum, a UK-based provider of technology solutions for innovative temporary staffing agencies, has secured outside investment, led by a technology investors investment manager Bill Currie, construction technology entrepreneur Dermot O'Grady, Intrinsic Capital founding partner Mark Horrocks and former Tesco CEO Sir Terry Leahy.
The firm says the funds will help its growth into Europe where the company has recently closed large deals in Poland, Switzerland and Spain to add to its existing enterprise clients in Belgium, Italy and the US, facilitate growth in markets outside of staffing, and allow for refinement and expansion of its product suite.