NEW TO THE MARKET: 4-8 NOVEMBER 2019
NEW TO THE MARKET: 4-8 NOVEMBER 2019
5 November 2019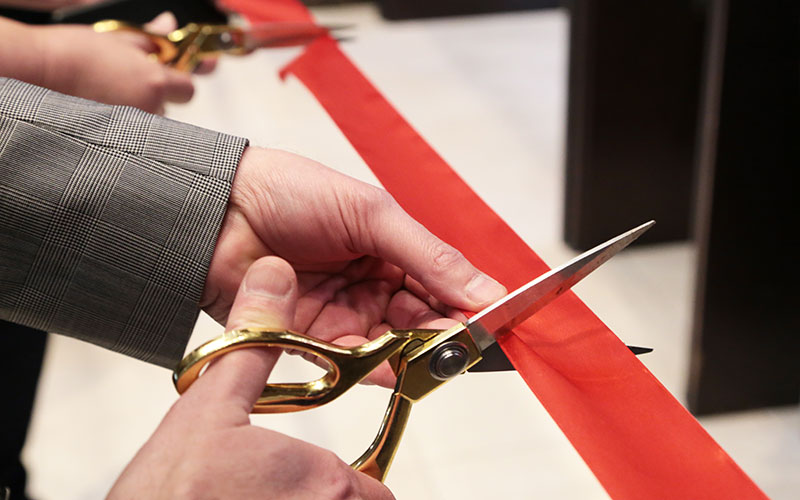 This week's launches include: Allthetopbananas.com, Birchrose Associates, Candidate.ID, NES Global Talent, The Best Connection, Thornhills, Totaljobs Group, TS Grale, WeMa Care
• Careers site Allthetopbananas.com (ATTB) has launched a 'Pushajob' service. Developers at the global job aggregator have created and successfully tested their web push notification software, which is now available and live on several UK and US jobsites.
The system enables users to install a couple of lines of code to a website, which means when a user visits a recruiter's website and lands on a search results page, Pushajob asks them if they want to receive job notifications. Once a user has opted-in, the software will automatically send them job alerts matched to their previous job search. For high volume traffic sites there is a free revenue enhancing affiliate service powered by ATTB.
• Huntress Search has launched specialist brand Birchrose Associates, specialising in fee earner recruitment for law firms across London and the Home Counties. Birchrose Associates will be run by Lauren Skinner, who joins Huntress as head of legal recruitment.
• Glasgow-based global recruitment technology start-up Candidate.ID has rebuilt its talent pipeline automation product to make it simpler to use by recruiters and recruitment marketing experts. The update provides enhanced candidate searching, and a single login and integration with ATSs and HR suites.
As well as campaigns, emails and text messages can also now be sent as single activity and businesses can separate their business functions into multiple, separate pipelines.
• International recruiter NES Global Talent has opened a new office in Chapel Walks, Manchester city centre. NES will retain its offices at Station House in Altrincham as its global headquarters.
• Flexible workforce solutions business The Best Connection has created a 'super-branch' in Mansfield to serve its customers in the East Midlands. Due to growing demand for temporary staff from businesses in the driving, industrial and warehouse sectors in the locality, the company has merged its teams from Mansfield and Sutton in Ashfield to consolidate its presence and activities at a central employment hub in the region located at 39B Stockwell Gate, Mansfield, NG18 1LA.
• Niche heating, ventilation and air conditioning (HVAC) staffing specialist Thornhvac has launched Thornhills, a new tech division specialising in hiring Javascript developers. Thornhills will be headed up by experienced IT recruiter Liam Wilson and will focus on sourcing candidates with experience in frameworks including Node, React, Angular and Vue.
• From today, online recruitment firm StepStone will operate as Totaljobs Group in the UK, as the organisation looks to leverage the equity in the Totaljobs name. Totaljobs Group has also revealed a refreshed brand identity for with a new logo, typeface and iconography.
Meanwhile Totaljobs Group has rebranded 'The Partnership' as 'the Totaljobs network', further cementing Totaljobs as the lead brand. This move is a progression from the launch of 'The Partnership' in May 2018. While each brand will continue to operate as separate sites for jobseekers, each vacancy will now be advertised automatically across the relevant sites in the network.
• TS Grale has significantly expanded its Leeds city centre office after moving into new premises on King Street. The executive search and recruitment specialist relocated into a newly refurbished, 1,500 sq ft office suite in the heart of Leeds city centre's financial district. The company was previously based in a smaller unit, within the same building.
• London-based CareTech company Lavanya Plus has launched WeMa Care, a new business-to-business solution for HR teams, enabling firms to offer help to working carers by connecting employees to professional care providers.