Snobbery around class not a barrier in recruitment industry
Snobbery around class not a barrier in recruitment industry
Graham Simons
30 January 2020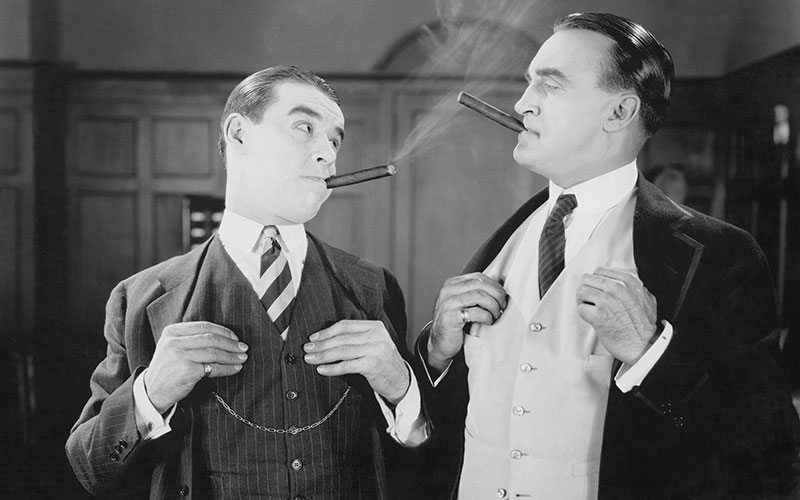 While class snobbery can prove a barrier to candidates securing the right job, the good news is it appears the same cannot be said about the recruitment sector.
A new study from job board CV-Library, released this week, reveals two-thirds (67%) of Brits think social class can be an issue for people when it comes to securing a job, with one in three (29%) admitting that they've felt discriminated against because of their class during their job search.
Commenting on the findings, Albert Ellis, outgoing CEO at Harvey Nash, told Recruiter the agency had encountered some instances where clients had questioned whether candidates with strong regional accents could be clearly understood.
"Of itself, it is not a reason for not progressing as it may have been in the 1950s – think BBC hiring news anchors. At the executive level appointments social class no longer tends to play a visible role in decision making.
"However privately, we have had candidates relay their concerns and anxieties as they felt 'under pressure' or be someone else or act differently because of the brand and culture of an organisation. They worry their modest family background (or lack of private schooling) could hold them back. This is changing quickly, though, and in fact we predict that very soon it may even become a drawback to have a very privileged background (Eton/Oxford, for example).
"In the specialist technology recruitment market, it's quite different; the IT groups within organisations are already so diverse, and candidates are generally international, not born in the UK. Clients expect the candidates to be very diverse. This is a trend across the world (in Australia, 80% of IT specialists are immigrants) and of course the strong South-Asian community staffing the big tech companies on the West Coast of the US. In this environment, old fashioned 'British class snobbery' is less likely to be an issue, as is schooling. The main challenge is successfully attracting women into the IT sector."
Sophie Milliken, managing director at Smart Resourcing Solutions, told Recruiter within its work with students, the firm has noticed a link between social class and confidence, with graduates who are first-generation university students, for example, sometimes being less confident. 
"This can limit their aspirations as they feel they can't compete and are less likely to apply for most prestigious roles. Social mobility is a hot topic in universities now and there are many opportunities for these students to develop their confidence and progress in line with their ability.
"In recruitment, as a sector, I don't think class or accent matters at all. Many people in the sector have fallen into the job and I don't think as a sector (other than graduate recruitment) there is any snobbery about background."
Olivia Spruce, CEO at Positive Healthcare, told Recruiter her consultants didn't have any anecdotal evidence of issues/discrimination around social class or accents. 
"One of things I love about working in recruitment is the rich diversity of staff. Different backgrounds, cultures, gender, religion, academic and therefore different perspectives. This diversity creates a really exciting and very solutions-based work dynamic. Commonly held ways of doing things are often challenged, which ensures evolution and the agility to move with the market and recognise where and when change is required. The healthcare market also reflects this level of diversity, which generates a further layer of experience and therefore potential outcomes to various challenges."
Mary Cox, MD at Gotpeople, added the great thing about the recruitment sector is you can succeed – no matter your background: "I have never come across any kind of barriers and our team report the same.
"We are a mixed bag from vastly differing backgrounds who work together brilliantly. Our clients and candidates tend to be the same.
"I would encourage people to look at recruitment as a career – it's a great thing to do."
• Comment below on this story. You can also tweet us to tell us your thoughts or share this story with a friend. Our editorial email is [email protected]