Recruiters ready to supply HS2 workforce but fear short-term skills gap
Recruiters ready to supply HS2 workforce but fear short-term skills gap
Graham Simons
12 February 2020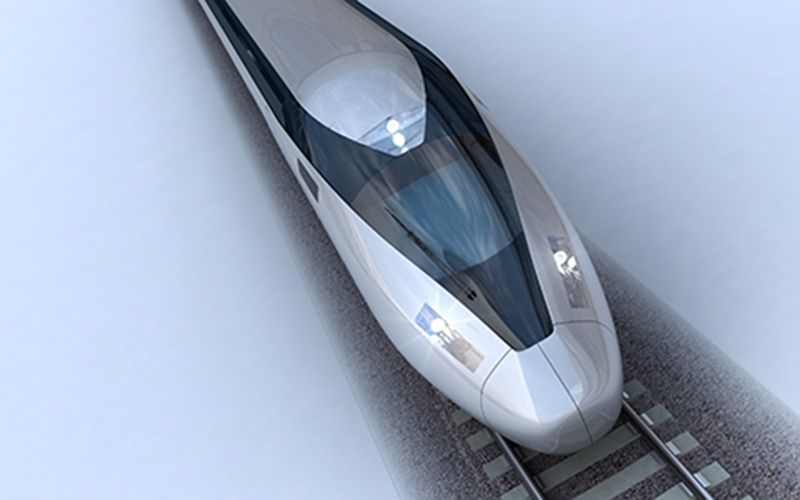 Northern Powerhouse recruiters stand ready to help deliver HS2 following government's decision to give the controversial rail project the green light.
In Parliament yesterday, Prime Minister Boris Johnson approved HS2, with the route, set to be completed by 2040, linking London to Birmingham and then Manchester and Leeds.
Commenting, Adrian Adair, chief operating officer of the Morson Group, said the recruitment sector stands poised and ready to help attract, train and deploy the thousands of technical skillsets needed to deliver HS2.
"The green light from the prime minister has finally given us the confidence and reassurance that the infrastructure project will become a reality.
"As well as being dubbed as a catalyst for growth by transforming connectivity and capacity between the North and South, HS2 provides the perfect platform to develop a highly-skilled workforce across numerous technical sectors.
"Together with carving out rewarding careers for tens of thousands of white and blue-collar workers, the major project provides a clear pipeline to drive the next generation into engineering, with HS2 set to create some 2,000 apprenticeships.
 
"Where we source this very talent will be integral, with current labour demands vs supply, together with multiple economic, social, political and environmental factors, already posing risk to HS2's delivery timeline.
"The rail sector is unique when it comes to its forward-thinking outlook, with billions [of pounds] being invested here over the next decade. But if we, as UK talent specialists, do not work together with our clients to plug the insufficient skills in the market and halt the sector's rising age profile, then few others will.
"The skills gap is the biggest barrier to HS2. Whilst supply chain partners work to achieve their SEE [skills, employment and education] outputs – something which is set upon them by HS2 Ltd – this will only become more difficult as the need for more on track talent ramps up as the project reaches its peak.
"The impact of Brexit has also meant further losses to the available skillsets to draw from – meaning now, more than ever, we need to broaden our talent pools into overseas markets to plug this gap. [Boris] Johnson's recent announcement to launch an Australian-style points-based immigration system could help to alleviate this pressure, with us able to attract much-needed talent that's sensitive to the needs of HS2.
"Today's primary school children are HS2's future train drivers and engineers. It's also significant that we make apprenticeships the norm, whilst changing people's perceptions of rail, to make this sector aspirational to all."
Also commenting, Mark Dexter, CEO of Knutsford-based KDR Recruitment, described yesterday's news as "fantastic" for businesses and the economy in the North.
"The crucial benefit of HS2 is the extra capacity that it adds. Shorter journey times is of secondary importance, but being able to add extra trains will make a huge difference to people travelling on an overcrowded and unreliable service.
"What needs to happen now is that HS2 needs to be properly joined up with the existing rail network and other proposed developments and it needs to be completed in the most cost-effective and efficient way possible. The North has waited decades for investment in the transport infrastructure and we need to see real change as soon as possible."
But Tania Bowers, legal counsel at the Association of Professional Staffing Companies (APSCo), warned that the success of the project pivots on the availability of skills.
"There is no doubt that a huge infrastructure project such as HS2 will have a positive impact on employment opportunities across the UK, both during construction and beyond. The resulting high-speed rail line has the potential to boost investment across the Midlands and the North of England so that all regions of the UK can contribute to the country's future prosperity. However, the success of the project firmly pivots on the availability of specialist skills.
"A significant volume and calibre of professionals are required to deliver the vision we have been promised: it has previously been suggested that the first phase of the build alone is expected to support around 40,000 jobs – and many of these are in specialisms already experiencing acute skills shortages such as engineering and construction.
"Yes, HS2's commitment to growing its own talent will ultimately create the engineers of the future to the benefit of the wider infrastructure sector; but in the short-term, the project will require professionals from overseas.
"At a time when growing skills gaps across the UK economy risk being exacerbated by limitations on migration and incoming changes to off-payroll working legislation, it is vital that we retain access to valuable talent. In APSCo's own manifesto we have called for a dedicated visa route as part of the future skills-based immigration system, through which highly skilled contractors from overseas can come to the UK and support British businesses – and this is yet another example of where this talent is needed.
"While the recently unveiled Global Talent visa – the successor of the old Tier 1 'Exceptional Talent' visa route – is a step in the right direction, there needs to be wider application or another visa route for the technically highly-skilled working in shortage occupations."
• Comment below on this story. You can also tweet us to tell us your thoughts or share this story with a friend. Our editorial email is [email protected]