Location, location, location
Location, location, location
12 March 2020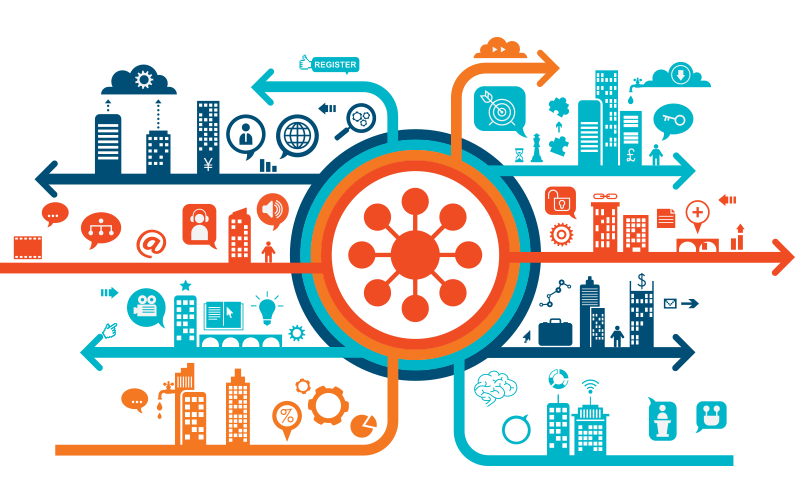 Ring-fencing passive candidates
The online world and developments such as programmatic advertising and marketing have allowed recruiters to be far more targeted when it comes to who sees their job ads and when. As valuable as knowing the online behaviour and hangouts of potential candidates, though, it is competitor organisations where many recruiters would like to channel their efforts. Crooton hopes to have found a faster, more direct route to finding these people with its employer fencing technology.
How does it work?
The proprietary geo-fencing-based technology allows specific locations, such as a competitor's building, to be ring-fenced. The unique aspect of the software is that it has knitted together the ability to fence locations to the nearest metre and added several layers of functionality on top, such as the ability to serve ads via major advertisement networks as well as an ad creation tool. Crooton pulls in location data on a person's smartphone like Google Maps and other location services. Job ads are then served to anyone entering the area. These individuals can be sent alerts and messages for a period of 28 days after they have left the fenced area, ie. when they are browsing at home. Other locations that could be ring-fenced for recruitment purposes could be a trade show or exhibition or an educational establishment.
More precise targeting
Of course, not everyone who enters a competitor's building will be relevant, so Crooton CEO Stephen Anderson explains that it is also possible to employ additional "tactics" such as looking at further online behaviour and searching habits to refine the targeting. "For instance, if someone wants finance talent, then we could target those who have looked at relevant institutes," he says. "Or people that have keyed in 'accountancy jobs' in a Google search."
Data-sharing or privacy issues?
At no time is the individual in the ring-fenced area identified by Crooton and, as in programmatic advertising, the person won't know they've been targeted. They only become known to an employer if and when they choose to respond to the job ad served to them or apply through a corporate careers site. "So there is no GDPR [data protection] issue," says Anderson. The activity generated by Crooton is all trackable and as well as finding out how many people clicked through from the ads served, employers can also find out how many viewed it and subsequently visited the careers site.
The technology in action
Crooton was officially launched in January but is already starting to prove itself as a cost-effective and efficient recruiting tool. Anderson said it worked with a haulage company that wanted to find five HGV Class 1 drivers so it used the technology to ring-fence a number of distribution areas. "We identified the spaces they would be entering," he says. "Within two weeks the client had appointed four out of the five drivers via ads served to them after the employer fencing campaign." Crooton is about to start working on a campaign with an international energy company, as well as clients in the care sector.
Integrated or standalone service
As well as employer fencing, Crooton provides a recruitment service that includes job advertising and marketing through to shortlisting. Employer fencing can be integrated with that or used as a standalone service. There's an upfront fee with a single vacancy campaign rate set at £1,250 and then volume discounts apply. Anderson says the HGV driver campaign worked out at £200-250 a placement. "Recruiters have to reach out to passive candidates," he says. "The traditional recruiting model has been around for a long time. While job boards and other advertising still have a value, this is an important tool to have as part of the mix."
---
Geo-fencing
Geo-fencing creates a virtual boundary around an area and uses global positioning system (GPS), radio frequency identification (RFID) or other cellular data to send alerts to those entering it via their smartphone.