Recruiters adjust to the new home-working norm
Recruiters adjust to the new home-working norm
Graham Simons
27 March 2020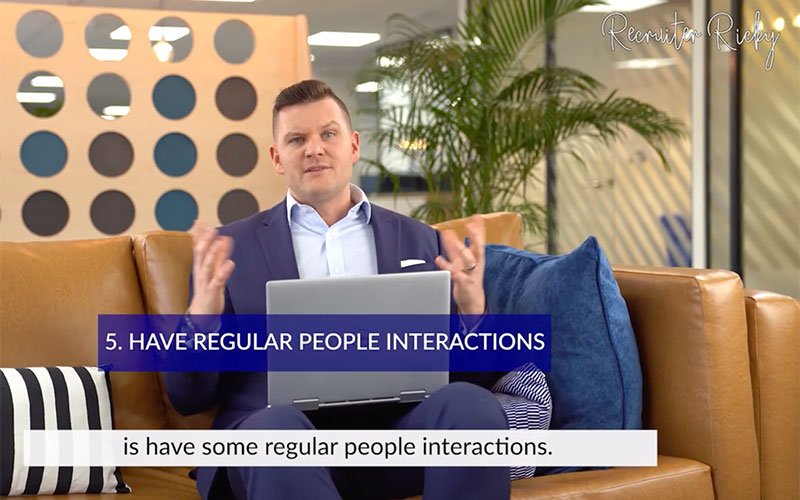 Amusing hats, a beard growing challenge and a six-year-old playing a vital role in conference calls are all helping to keep recruiters' spirits up in lockdown.
In these challenging times, Recruiter spoke to agency leaders and consultants across the land to find out how they are coping with enforced working from home.
Apprentice winner and managing director of Hyper Recruitment Solutions Ricky Martin told Recruiter all of his agency's male staff have agreed to a pact that will see them not shave until they return to the office.
Although Martin, who has worked from home infrequently in the past, told Recruiter he has also been faced with the challenge of the newly acquired skills his young son has developed.
"My son is figuring out how to open doors, how to lock me out of my laptop and continually to talk over me during critical conference calls. Despite providing clear advice on setting yourself up in a setting of minimal distractions, this is not always possible with a 16-month toddler in the house!"
To illustrate this, Martin has just published a video offering tips on working from home.
Bev White (right), CEO at Harvey Nash, who has also worked from home just occasionally in the past, revealed her global executive team has hit upon an intriguing new tradition.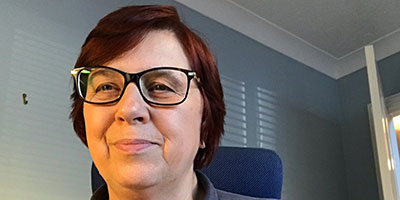 "I've been having regular calls with my global executive team – and somehow a tradition began to arise of people wearing amusing hats when they dial in. It feels like people are in some ways getting closer and more personal because of the situation we're all in. In the UK, one member of our UK management team has been posting daily video calls with his young daughter, which have been a real hit on LinkedIn. There are all sorts of good things emerging."
David Taylor (below), managing director of First Point Group, who occasionally works from home, told Recruiter: "My six-year-old daughter has attended several conference calls; she just seems to pop in my office and wants to say hi to everyone – she says I am not working but just chatting to my friends!"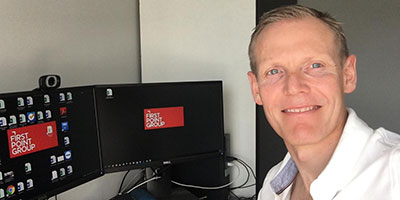 Kids are also playing a key role at Baltimore Consulting, which embraced working from home following its management buyout back in 2018, according to CEO Charmaine Vincent.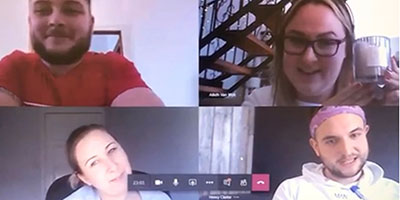 She told Recruiter: "Our head of talent and development Louise Foster is being more innovative with training sessions online, asking her children to be the stars of the videos and help demonstrate the art of negotiation with products such as pasta and toilet roll. It's light hearted, put a smile on the sales teams' faces and really helped with team engagement. Those of us with children have definitely seen them try and secure a bit more airtime whilst we're working."
Meanwhile James Ballard, managing partner at Annapurna, revealed he's had a nightmare setting up his desktop.
"I had to call IT support to realise that I hadn't turned my WiFi on. The hardest thing is juggling my time with my 4 and 6-year-olds in the background but at the same time it's nice to have the home convenience and comforts. I'm not sure I'd do this five days a week out of choice but hopefully I can make it through the next 12 weeks and then maybe do it from time to time when the office is reopened."
Lisa Greenhalgh, director at Finlay Jude, revealed while she operates a dog friendly office, the agency's consultants dogs are enjoying getting involved in conference calls.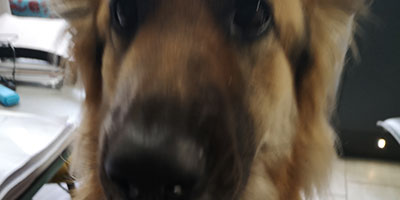 "We are all keeping ourselves busy arranging telephone interviews and securing new work for the future but we're all looking forward to the day our team are back together where we should be. The main thing is to stay healthy physically and mentally, and keep safe."
Jennifer Gaster, founder and director of specialist HR recruitment consultancy HR Heads, who has embraced working from home since she set up her agency more than 10 years ago, added: "The way the HR community has reacted to the situation has been heartening and something I keep hearing from my network is 'How can we help?' That's an incredibly positive message right now."
Peggy Owusu, recruitment consultant at Smart Moves, told Recruiter this is the first time she has worked from home but while she wouldn't mind continuing to do so, she certainly does miss the office.
Her colleague, business manager Frankie Halwood, who has worked from home in the past, revealed a tip a friend gave her is to have an area set up that you don't normally go in, like in the dining room, so you can make work and home separate.
Finally, Lorraine Douglas, owner at Douglas John Recruitment, an agency which set up this year, told Recruiter: "The doorbell rings, the dog barks, I sign for next door's DPD delivery, dog runs into road, trips up postman who throws my regular mail delivery into my front garden, remaining 2m away at all times!
"Once COVID has left us then I will remain working from home as I prefer it and have no reason to pay for office space. I have the technology and peace. I enjoy my surroundings, I can walk to the beach in less than two minutes when I want a break and I feel comfortable at home. I can be myself and I make great coffee, so why change it?"
• Comment below on this story. You can also tweet us to tell us your thoughts or share this story with a friend. Our editorial email is [email protected]