Royal Mail accused of prejudicial treatment of agency workers over hand sanitiser
Royal Mail accused of prejudicial treatment of agency workers over hand sanitiser
DeeDee Doke
14 April 2020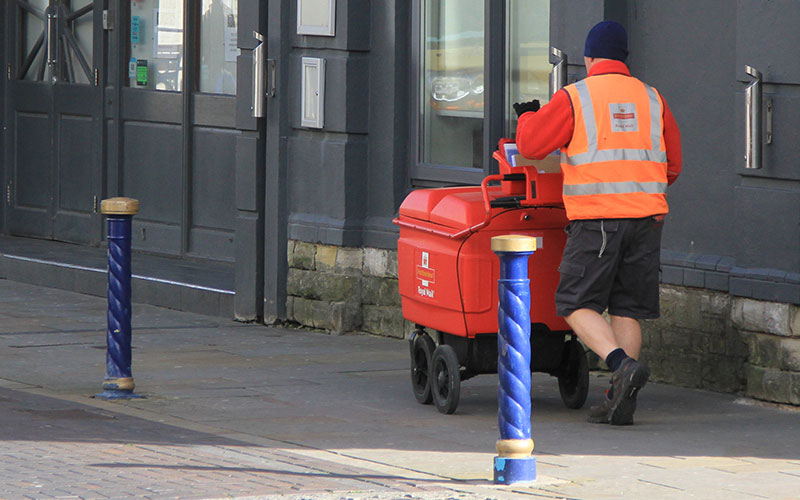 Law firm Irwin Mitchell has accused Royal Mail for allegedly failing to provide its agency workers with the same protection from coronavirus as other employed postal workers.
The law firm has written to Royal Mail's lawyers concerning what they called "apparent prejudicial treatment of agency workers" by not providing workers the individual bottles of hand sanitiser as other Royal Mail staff receive.
Royal Mail has provided each Royal Mail employee with an individual bottle of hand sanitiser as a health & safety precaution to use when they are at the mail centre. "However," a statement from Irwin Mitchell said, "when employees of Angard Staffing Solutions (a wholly-owned subsidiary of Royal Mail), who carry out the same job as Royal Mail employees, asked for the same treatment, they were told that the hand sanitisers are for Royal Mail employees only." 
The Irwin Mitchell statement quoted mail sorter Ashfaq Ahmed of the Leeds Mail Centre, who said: "I have watched my Royal Mail colleagues receive individual bottles of hand sanitiser. I queried this to my manager who told me that because we don't work regularly, they can't provide hand sanitiser to us. However, there is no communal hand sanitiser available either." He added that his shifts had doubled since the outbreak of coronavirus.
The agency workers were told to use communal sanitisers supplied by Royal Mail, but Irwin Mitchell said that those appeared to have been introduced on Friday at some sites only.
Citing terms of the Agency Workers Regulations 2010, Irwin Mitchell said: "This flies in the face of current employment law."
The law firm went on to say that it believes this practice is "widespread and likely to be occurring at numerous mail sorting sites affecting large numbers of agency mail sorters". 
Irwin Mitchell is already pursuing a Group Action Litigation on behalf of 66 agency workers in employment tribunal claims against Angard Staffing Solutions and Royal Mail Group on the grounds of unequal treatment of agency workers.
Recruiter has contacted Royal Mail's legal representatives for comment. 
• Comment below on this story. You can also tweet us to tell us your thoughts or share this story with a friend. Our editorial email is [email protected]