Tales from the front: How Covid-19 has changed social care recruitment
Tales from the front: How Covid-19 has changed social care recruitment
Sharon Benson
23 June 2020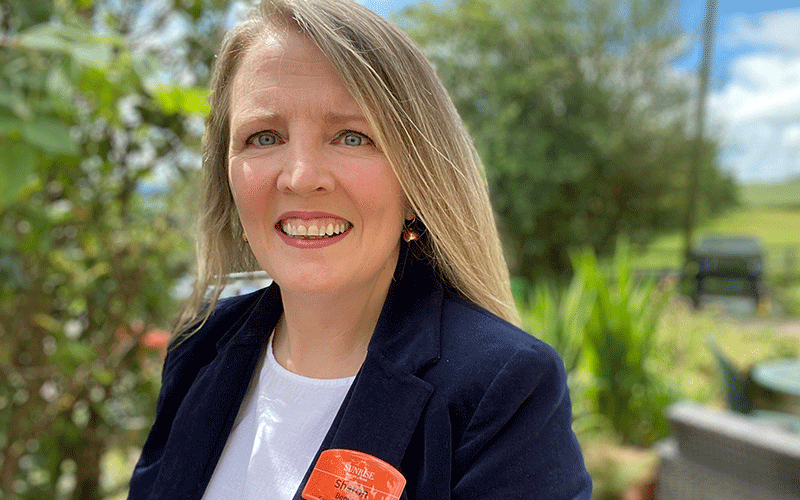 The Covid-19 pandemic has sent shockwaves throughout the entire economy, with many sectors quickly having to adapt to the 'new normal'.
Working on the frontline of the crisis, the social care sector has had one of the hardest challenges, faced with increased care demands for a particularly vulnerable group of the population.
However, continuing to provide an excellent level of care has required a dramatic increase in recruitment for all roles in the social care sector. The need for more staff has been further compounded by many having to take time off work to self-isolate after experiencing symptoms themselves or through living with others who have shown signs of the virus.
 
Virtual recruitment
At Sunrise Senior Living UK and Gracewell Healthcare, over the last few months we've had to ramp up our hiring process to fill hundreds of roles, including nurses, sous chefs, kitchen assistants, laundry assistants and activity co-ordinators. Unable to conduct interviews face-to-face, we've also had to implement new ways of screening applications to fill roles. We have been holding all interviews virtually, first through an initial phone screening and then a comprehensive interview via Zoom and Microsoft Teams.
 
In the face of strict social distancing measures, we've also heavily adapted our onboarding programmes to ensure that our teams continue to provide bespoke and relevant training to all new team members. We now have a compulsory virtual classroom day, which is delivered by our experienced and knowledgeable training officers.
In this virtual classroom, new recruits learn about Standards in the Care Certificate, Food Safety, Data Protection and specific priority learning of Covid-19, including infection control and the safe use of PPE. This is complemented with additional eLearning modules and other specific videos that have been pre-recorded and used on-site to support their learning of new systems and processes.
 
As part of this virtual induction and training, we also carry out a detailed risk assessment relating to Covid-19 and general health & safety. For example, we want to find out whether candidates have had to self-isolate previously, and whether they have come into contact with anyone who has tested positive.
Our new normal
It is said that in crises come opportunities, and this is true for the recruitment process at Sunrise Senior Living UK and Gracewell Healthcare.
During this difficult period, we've strengthened our processes and centralised some aspects of our recruitment activity, such as having an initial telephone screening and the virtual interviews. This has led to double the conversion rates from application through to offer stage. Once 'normality' resumes, we are planning to keep telephone screening at the front-end before the face-to-face interview. This adds another layer and helps us invite only the strongest candidates to the face-to-face interview stage.
As part of our virtual interview process, we've also built in some behavioural competencies which we score and assess. These will also be included as part of our face-to-face interviews in the future. This allows us to recruit the right people with the right values – especially as we have seen a rise in applications from people who have never worked in the care sector before.
 
Additionally, our HR and recruitment teams have been working closer with our marketing and PR teams. As part of this closer collaboration, we now sync all of our internal and external recruitment content on social media, press and jobs boards. This has helped us to strengthen and promote our brand overall, ensuring our customer brand connects with our brand as a prestigious care provider. This is something the team are now planning to maintain over the longer-term as we move away from looking at recruitment as a transaction, to start selling Sunrise and Gracewell as real employers of choice.
We're also making more decisions based on data and insights from the application process. Given the high volumes of applications, we have been documenting and recording everything more formally. All our activity is logged, and we now have robust, sustainable and scalable information which will support us to reduce attrition levels. It has also helped us to understand what the candidate journey looks like, if we have a good employee journey and whether this leads to a greater customer journey.
 
The use of technology doesn't stop there. Gone are the days of strict office working; we understand that long commutes and travel puts pressure on our productivity and the mental health of our staff members. What's more, the concept of the normal working day has changed, especially given that we work in a sector that is 24/7. We want to be able to offer more flexible hours, where team members can really fit work around their lives.
 
We're learning every lesson to improve the working lives of our current team members, whilst also refining our recruitment process for new team members. As such, while the Covid-19 crisis has been the biggest challenge to the sector in a generation, it may well be a moment for positive change in many HR and recruitment departments across the social care industry.
 
Sharon Benson is HR director at Sunrise Senior Living UK and Gracewell Healthcare.
• Let us know what you think by emailing us at [email protected] or tweet us to tell us your thoughts or share this story with a friend.