BAE Systems engineers 800 apprenticeship roles
BAE Systems engineers 800 apprenticeship roles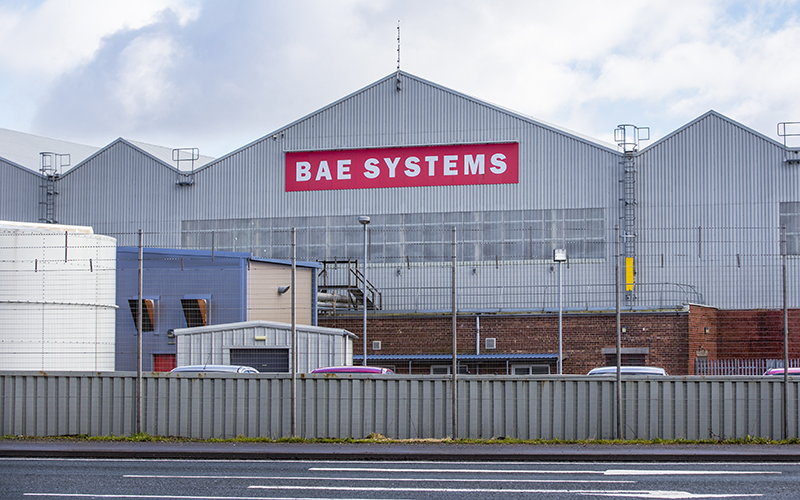 BAE Systems has launched a recruitment drive for apprentices.
BAE Systems will bring on 800 apprentices, with most joining between September and January, following a recruitment drive that started before the Covid-19 pandemic hit the UK earlier this year.
With 70% based in the North of England, those selected from the original 9,000 applicants will begin their careers on one of the 25+ apprenticeship training programmes in the company's Air, Maritime and Electronic Systems divisions.
The available apprenticeships reflect a healthy set of defence-related assignments for BAE Systems in the company's order book where "our government customers are still committed clearly to continuing the work we've got", said Richard Hamer, BAE education director who is responsible for setting the UK education and skills strategy, when he spoke with Recruiter. "We've got big projects to deliver."
The biggest chunk of the apprentice roles will be based in the company's submarines business, with the second highest number going to the air business. Four each will go to the Land UK and Shared Services businesses. Geographically speaking, 63 will be roles in Scotland, with 361, the largest number, based in South Cumbria, another 205 in the North-West, and the third highest number, 102, located in the South-East. Most of the new apprentices will be local to their home areas, Hamer said.
Because of lockdown, the company handled screening and interview processes differently for the nearly 2,000 shortlisted candidates, using remote interviewing channels. Some applicants were only interviewed by telephone. Others had a pre-recorded initial interview, followed by a phone call. BAE Systems also deployed current apprentices to conduct the video interviews to increase candidate engagement.
Image credit | Shutterstock