Chancellor's lifeline mostly welcome from industry but questions still remain
Chancellor's lifeline mostly welcome from industry but questions still remain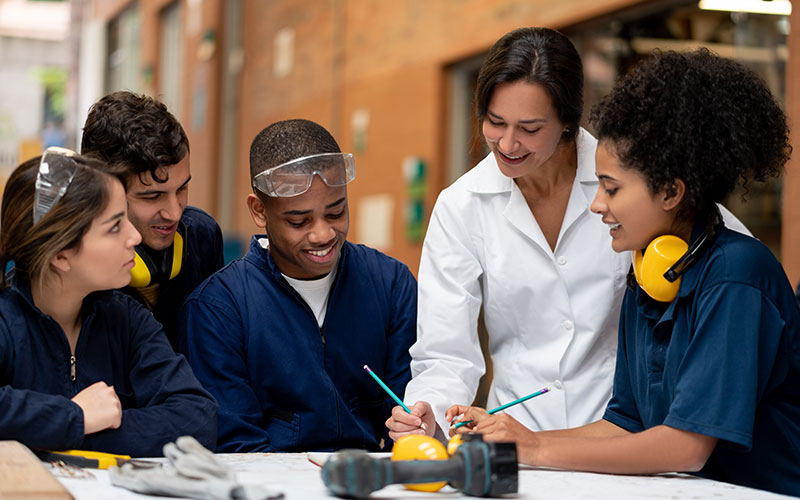 Chancellor Rishi Sunak's new Plan for Jobs has been warmly welcomed by many in business and in the recruitment sector.
However, with most responding to the outlay of billions of pounds to focus on primarily starter jobs such as apprenticeships and traineeships, there are a few caveats.
Economist Alan Shipman of the Open University, writing today [9 July 2020] in The Conversation, described the summer statement as "intended to show how the government can quickly end its emergency bankrolling of the economy, and let a re-energised private sector take the strain again… the government's overwhelming concern is to prevent a jump in unemployment as the furlough [Coronavirus Job Retention Scheme] scheme is wound down between August and October". 
From dining-out vouchers to bonuses for retaining furloughed workers at least through January, the chancellor's statement offers something for everyone – but some would argue, not as much of some things as needed.
Hospitality recruiter Daniel Cornwell of SPE Resourcing welcomed the "lifeline" provided to the industry he serves at his agency but added: "My sense though is that this is the end of the beginning, not the beginning of the end, although his measures should help with footfall numbers in August in off-peak times." However, Cornwell added: "The package looks as though it is designed to help big, managed operators the most, especially with the furlough 'bonus'."
Further, he mused: "I do wonder if the (15%) VAT reduction will be passed to customers in the form of lower prices or soaked up by operators in order to help with costs. I suspect the latter. Much more still to do."
The Recruitment & Employment Confederation (REC) lauded the focus on jobs and initiatives such as the employee retention bonus and schemes to help young people into work, while giving measured praise to other provisions as "proportionate steps to support short-term goals on getting spending flowing and investment in skills".
Also, REC CEO Neil Carberry expressed delight that the government "has recognised the vital role recruiters play in helping people find their feet when they become unemployed", in a reference to the £40m fund the Department for Work and Pension will use to launch an online job-finding support service. (See today's lead story.)
At the Association of Professional Staffing Companies (APSCo), Tania Bowers, head of public policy, said the job retention bonus was "wholeheartedly welcomed". However, "we were disappointed that the chancellor chose not to reduce employer costs through an amendment to National Insurance contributions – reducing employer costs while also putting more money in people's pockets would have been a welcome intervention at this stage", Bowers said.
APSCo also called for more flexibility around the Apprenticeship Levy. "We believe that the way in which levy funds can be used should be broadened to help re-skilling opportunities and facilitate the 'skills pivot' we will need to get people back to work… agency workers are excluded, and the levy can't be used for shorter-term training, which would have been so useful during furlough," Bowers said.
Sunak's Plan for Jobs received sharp criticism from the #ForgottenLtd campaign for small limited company directors. "It makes no sense for the government to reward companies for bringing employees back from furlough or creating new apprenticeships if those same companies are going out of business," said campaign co-founder Gina Broadhurst.
"The government's strategy is premised on businesses remaining solvent, but hundreds of thousands of small business owners employing millions of people have received zero support and are on the verge of collapse," Broadhurst said. 
"The cracks in the government's support packages are getting wider. And at this rate, more businesses will fall into them, never to be seen again."
The Centre for Policy Studies said: "We welcome the focus on jobs and training… but the challenge will be how to support the economy as we transition to new ways of working in a post-virus economy.
"You can see the government is trying to strike that balance with this package but these measures are temporary, and will have to be paid for down the line. We would like to see the sort of long-term structural change that will maximise growth, support businesses and courage them to create new jobs without placing the burden on the taxpayer," the CPS said.
• Comment below on this story. Or let us know what you think by emailing us at [email protected] or tweet us to tell us your thoughts or share this story with a friend.