SSP rebate rules hit temp agencies unfairly
SSP rebate rules hit temp agencies unfairly
Colin Cottell
2 July 2020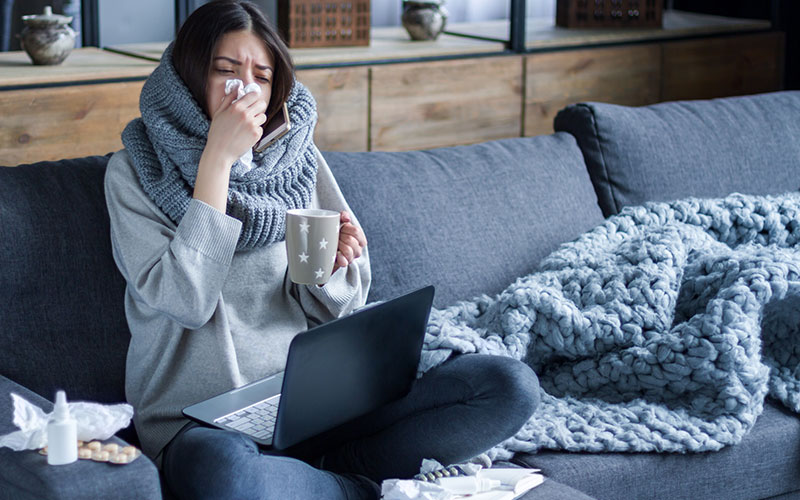 Temp recruitment agencies are unfairly affected by the Statutory Sick Pay (SSP) rebate rules.
According to two recruiters with branches across the UK, rules on rebates made to companies that have to pay out SSP due to Covid-19 unfairly affect recruitment businesses and should be changed to take into account the unique nature of temp agencies.
Under the Coronavirus Statutory Sick Pay Rebate Scheme introduced in April, employers that employed more than 250 staff before 28 February 2020 can claim back up to two weeks of SSP for those unable to work because of Covid-19. However, with temporary agency workers counting as employees under the rules, any recruiters who employ more than 250 temps – or more than 250 workers and employees across all payrolls – also fail to qualify for the refund, adding significantly to their payroll costs.
Andrew Sweeney, CEO of The Best Connection, told Recruiter that the company's main sectors – industrial, manufacturing, warehousing and driving – have been heavily affected by Covid-19. "As a result, from mid-March to the end of April 2020, SSP exposure increased by 200% based on the same period 2019," he says. 
"Test and trace and the subsequent imposed self-isolation rules are likely to further impact our business negatively," he warns.
Jeanette Barrowcliffe, finance director at Meridian Business Support, told Recruiter: "SSP is a significant cost that we are unable to claim back.
"Recruitment agencies tend to be unfairly impacted by this type of initiative due to the nature of our business," she says.
The Apprenticeship Levy, which includes temps' pay in working out whether a recruitment business meets the £3m payroll cost threshold for payment of the 0.5% levy, works in the same way.
"If we weren't in the trade of placing workers with end hirers we would be able to claim back any SSP paid to our staff, but as we are in the trade of placing workers, who are added to our overall headcount by the government, we are unable to claim this cost – plus we have the added cost of paying SSP to our workers where applicable," continues Barrowcliffe.
"We are already being unfairly penalised by the Apprenticeship Levy, would it really be that difficult to ensure we're not unfairly penalised by the extended SSP rules too, even if it is just for those absences in relation to Covid-19?"
"This is a time of huge stress on our industry," adds Sweeney. "Continued government support is essential to bolster economic recovery and to keep the sector alive. Consideration should be given to extending the rebate to all employers to help circumvent an unwanted increase in unemployment levels."
Ian Nicholas, global managing director at REED, said: "Clearly, the government has paid out an awful lot of money with various financial support packages and that has been fantastic in assisting the survival of UK business and the livelihoods of UK workers. However, as the lifeblood that keeps the UK workforce moving, recognising the high cost of SSP to recruiters in this climate and supporting them is vital to getting the economy moving once more."
In June, industry trade body leaders wrote to the government warning that with growing number of temporary workers expected to be absent from work as the government's 'Test, Trace and Isolate' programme ramps up, unless action is taken the rising costs of SSP incurred by some recruiters could "become a solvency issue".
They went on to urge the government to extend the refund to employers with more than 250 employees. 
DeeDee Doke contributed to this article.
• Comment below on this story. Or let us know what you think by emailing us at [email protected] or tweet us to tell us your thoughts or share this story with a friend.