ANALYSIS: International contractor recruitment – where's hot and where's not?
ANALYSIS: International contractor recruitment – where's hot and where's not?
Michelle Reilly
5 August 2020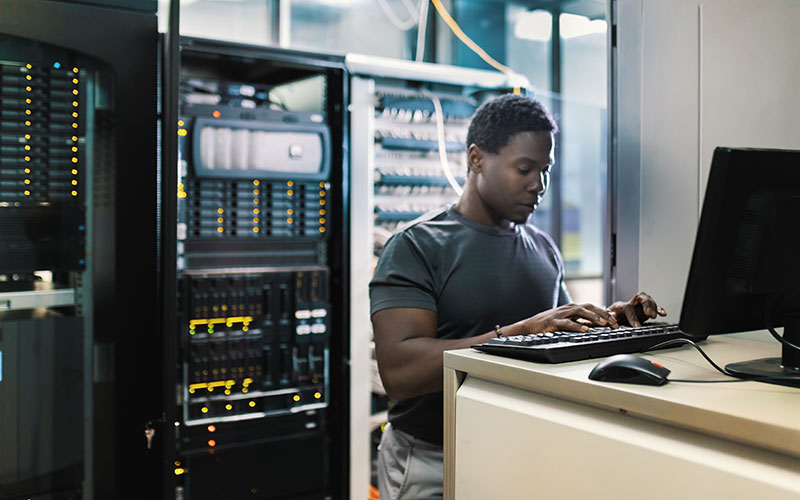 Covid-19's impact on the world of international contractor recruitment has certainly been extensive, with travel restrictions causing many projects to be put on hold throughout the last few months.
With more companies unable to source international resources to deliver required work, recruiters are being presented with the challenge of tapping into local contingent markets that they perhaps haven't engaged with before, as in-country contractors have become the only feasible resources for some placements. 
However, with some restrictions being eased and more businesses adapting employment models to be able to tap into global skills, we appear to have reached a pivotal moment where international contractor recruitment activity is beginning to increase again. In fact, for July so far, 6CATS has seen a return to pre-Covid levels of activity, suggesting there is light at the end of the tunnel for recruiters and contractors. 
So, what are the global contracting trends that we're seeing at the moment?
Country demand
Needless to say, there are some destinations that have been harder hit and, due to the variety of travel restrictions still in place, are set to remain limited in terms of opportunities for recruiters placing contractors across borders. The likes of Germany, Spain and the Netherlands, for example, have all seen a drop in demand for contract professionals as the pandemic continues to affect placements in these locations.
While expat opportunities are limited at the moment, simply due to the logistics of making a move across borders, we have noted an increase in end clients seeking in-country contractors across a number of locations. For example, demand for contingent workers in Russia and India is on the up, despite the problems that both countries have been experiencing, with Poland and Romania also getting busier. However, it's important to add that a gap in skills in-country means that there is a backlog of contractors waiting to make a move to these destinations as soon as borders open, so it's likely we will see an influx of expats once restrictions are eased. 
Activity is also beginning to pick up across Asia, but not at the rate that many perhaps would have predicted as the region emerged from lockdown sooner than other locations across the globe. The political situation in China appears to be having an impact, with the unrest causing some businesses to avoid committing to projects at the moment. 
Leading sectors
Looking at the sectors driving contractor demand at the moment, it's perhaps no surprise that broader IT and technology projects are driving a significant amount of activity. With businesses worldwide shifting to remote working, having the tech infrastructure in place is driving demand for experts in these areas. And with companies scrutinising budgets and seeking financial aid during these difficult times, the need for contractors across financial services is also increasing. 
While contractor placements in energy have long been sporadic – with oil & gas constantly seeing peaks and troughs of demand, driven by the oil price, across global hotspots – we have renewables picking up again following an initial drop in activity. As restrictions to on-site working are eased, for example, the demand for contractors to work on wind-farms has increased and will likely continue for the foreseeable future. 
Changing conditions for contractors
What we have certainly noted during the pandemic is the increased number of employers choosing to be more flexible with contractors where it's feasible. There's been a real upward trend in the number of businesses allowing expats to work remotely from their home destination in order to keep the momentum going with projects. 
While this is obviously great news for those placing contract professionals, it does also complicate an individual's tax status, as they will be working in one location for a company based elsewhere in the world. As a result, we're seeing more recruitment firms in need of compliance advice to ensure their business isn't at risk due to incorrect tax determinations.
There's also been an interesting trend in more end-hirers seeking groups of expats to complete projects in recent weeks. Where work has been put on hold, businesses are looking at bringing in groups of 20-30 contractors, where they would have previously only employed a handful, in order to play catch up – a move which will certainly be welcomed by recruiters.
Also encouraging are the improved conversion rates that have been noted. While there appears to be less enquiries being made, placement success rates are up, suggesting that end-clients are being motivated to make decisions quickly as in-country talent pools are limited, with the prospect of losing the best experts to the competition speeding up placements.
A compliance challenge
We are by no means completely out of the woods yet but the fact that there are hotspots of contractor hiring is reassuring to say the least. However, one challenge that Covid-19 has also brought to the fore is the intricacy of international tax compliance. Recruiters are facing a far more complex regulation landscape, with some agencies turning to new geographies they have little to no experience in and with many contracts now being changed to include quarantine rates, ensuring everything is in order across the entire contract supply chain is difficult. But global authorities aren't easing measures to clampdown on tax non-compliance, so it's critical that recruitment agency owners take the relevant steps to safeguard their business, no matter what developments are impacting them.
Michelle Reilly is CEO of 6CATS International
• Comment below on this story. Or let us know what you think by emailing us at [email protected] or tweet us to tell us your thoughts or share this story with a friend.